Hey Everyone,
So this wallet was #1 on my Christmas wishlist, and I was so happy when found out I was able to get it. I had needed a new wallet for ages, as I think my last wallet was at least 5 years old. My cards kept falling out into my bag and my change as well!. I had a bit of a tough decision deciding what wallet to get, as I was set on a Balenciaga wallet for a very long time. I also looked at Prada, but they weren't doing enough for me. After speaking to some of my amazing fashion forward friends, I decided to go with Louis Vuitton.. purely because of the durability of the brand. I will show you some picture's below !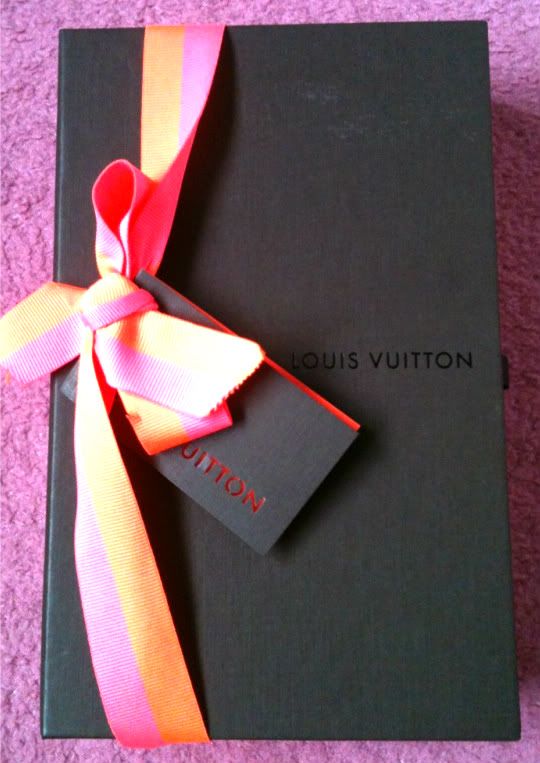 I was in love with the box when it arrived.. The colour of the bow is beautiful and really indulgent to someone who loves the colours Pink & Orange together!.
I love dust bags and the Louis Vuitton ones are really cute, especially for wallet's !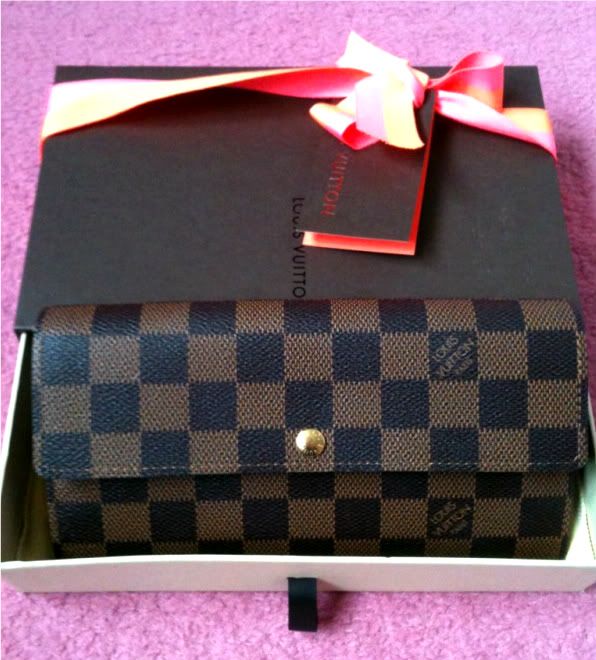 Yay! - I decided to go for the Sarah Wallet because it's one of the most famous for LV. I wasn't fussed on getting a zip around wallet, and find a popper more than sufficient. I also decided to go for the Ebene Canvas, as it would match my Speedy 30. I think LV canvas is all about preference and mine is Ebene!.
(Apologies for chipped nail varnish) As you can see I also had my initials hot stamped into the wallet. I love this wallet because it's so organising and it has four card slots at the front, and then more at the back as you can see. I would recommend this wallet to anyone, who needs wallet organisation ( like myself )
Please visit Louis Vuitton for prices !
Love
India.R
XxX