Hey everyone,
I have had a few messages from people enquiring about one of my Christmas gifts - The "Michael Kors & Estee Lauder collaboration" - I have taken some pictures to show you what my cosmetic bag looks like. Michael Kors & Estee Lauder brought out three collections, and I choose the Pewter collection!.
This collection was £50.00 and ordered Online via Harrods. I am guessing that this is a limited edition collection, So if you are interested I would be very quick to purchase.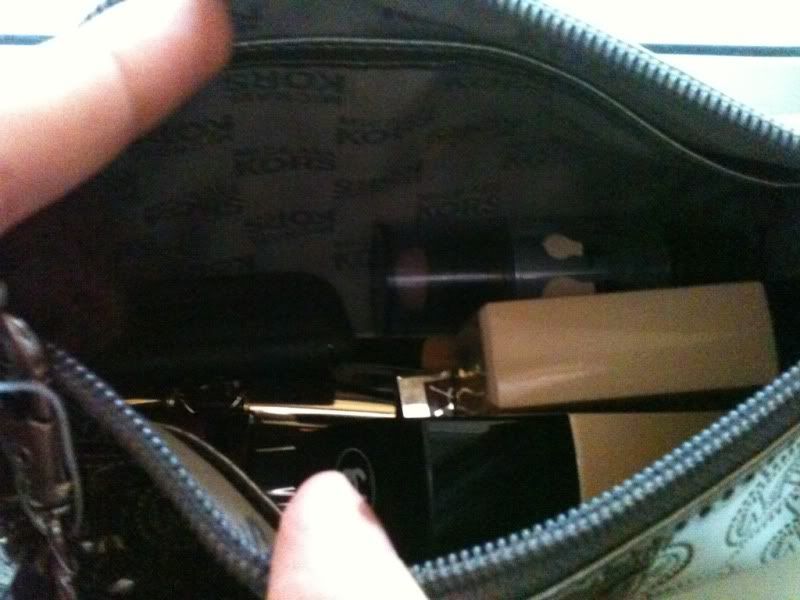 The make-up bag is very unusual and features a really gorgeous charm which would be quite expensive on it's own. This cosmetic bag could easily be around £70-80 on it's own without the Estee Lauder make-up. I am pleased with the quality of the make-up bag as well as the size of it. I can fit it nicely into most of my handbags!.
The Estee Lauder make-up is also very nice and it's a perfect handbag sized collection. I very much like the two lip products and the bronzer from the palette is very nice in my opinion. If you can get hold of one of these collections, I would 100% go for it. You are getting so much for your money and also a lovely make-up bag!.