Collection 2000 Lasting perfection Concealer Shade 3
Hey Everyone,
Hope you are all doing well ? - I have literally wanted this product for so long now, I have heard so many brilliant YouTube reviews about this product. These days I'm a high end make-up collector, but I'm up for a bargain just as much as the next person. I won't buy high end make-up, If I can find drug store that is just as good.
Packaging 3/5
The packaging for this concealer is very basic, but I suppose simplicity is key sometimes. Some of the writing was already semi scratched off, which did make me think about quality. However, for the price £4.19 you can't complain. I pay roughly £20 for my Benefit concealers, so this was definitely kinder on the bank balance.
Consistency 5/5
This product has a very good consistency. I would say it's on the thicker side, but it's still usable enough to be able to blend without to much hassle. I do find that if my Benefit "Erase Paste" isn't warmed up then it can be hard to blend.
Comparison
Just take a look on make-up alley.. you will be able to see for yourself how many people are saying " I just spent £20 on a MAC concealer, when this is so much better " - I wear Benefit "Boi-ing & Erase Paste and also MAC pro long wear, and I would say this was just as good.
Shades
Not the greatest selection. However, saying that Erase Paste is £20 with 3 shades.. when Collection 2000 lasting perfection has 4 shades.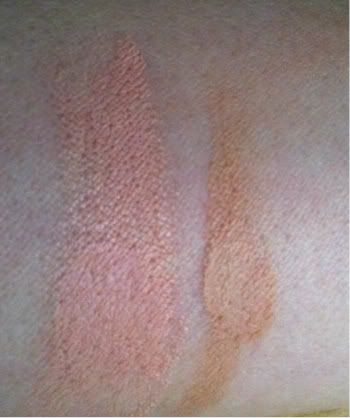 (L-R)
Erase Paste Shade 2 - Lasting Perfection Shade 3
Verdict 8/10
I feel that with Erase Paste the quality of the product is more apparent, and it's better for brightening due to it's melon undertones. However, the lasting perfection concealer in my opinion is much better for concealing blemishes.. but it's also decent with under eye situations. I do feel that it's more on the darker/orange side but I may have gone to dark with the medium shade. However, I am very impressed with it's capabilities for a price friendly concealer.
Love
India.R
XxX