Hey Everyone,
I would class myself as being new to the nail polish scene. I do admire the likes of Chanel & Dior nail polishes and the extensive collections of OPI. However, I have never been a huge wearer of nail polish and have always preferred to invest in facial products. I do feel like I'm starting to get more into nail polishes and I'm starting to make a small collection. Temple Spa is an exclusive company found at Harrods and on First Class Emirates flights. You can also find it on
www.templespa.com
NAIL TRUFFLE £12.50/ $20.00
Nail Treat e75ml with diamonds, calcium & vitamin E
This gorgeous treat for fingers and toes contains luxurious ingredients of diamond and rose quartz powder, which both help provide that unique NAIL TRUFFLE lustre.
Diamonds are a girls best friend! So why shouldn't our best friend adorn our nails as well! Diamonds offer unique light reflecting qualities, and bring to the formula a certain radiance and illumination... and they have the exquisite habit of delighting our senses!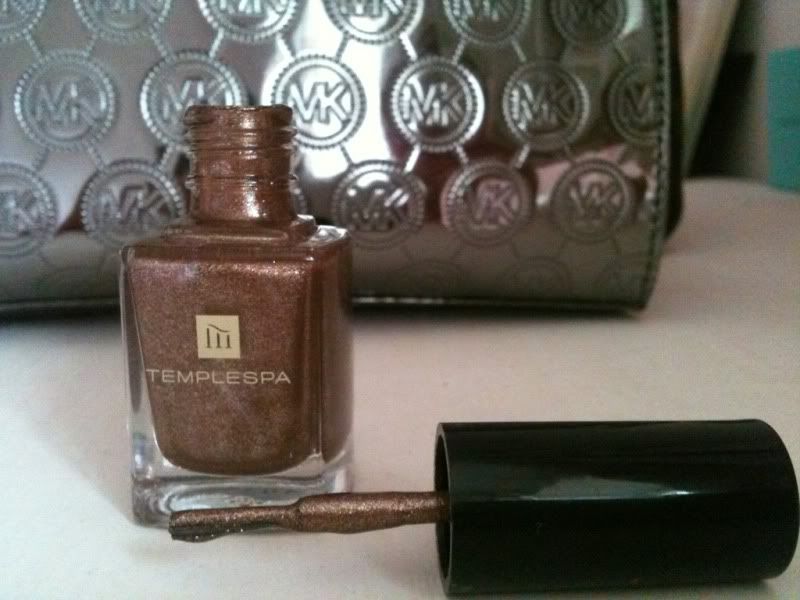 Verdict
I think that this Nail Polish is stunning, I have been wearing it everyday and it's so classy and beautiful looking. I also own the Temple Spa Skin Truffle £80.00 which is another amazing product. I'm a huge fan of the company ( I'm not sponsored) just luckily found the company via my sister. I love the fact it's made with Diamonds.. How luxurious is that ?