Hey Everyone,
So today I visited my local 5* resort hotel, which is the Celtic manor (It hosted the 2010 Ryder Cup) - It has seen the likes of David Beckham, Jay-Z & Beyonce.. just to name a few. Anyway, we had a gorgeous treatment called the "Elemis Herbal Steam Temple" It's a traditional Arabian cleansing ritual, which involves using chakra muds to massage and cleanse the body. It's a brilliant treatment and I would recommend looking it up. The reason I'm writing this post is because the hotel spa actually uses Elemis products, and OMG I never realised how gorgeous they were. Elemis is not cheap but using it today actually did improve my experience.
( This is the exact treatment I had with my boyfriend )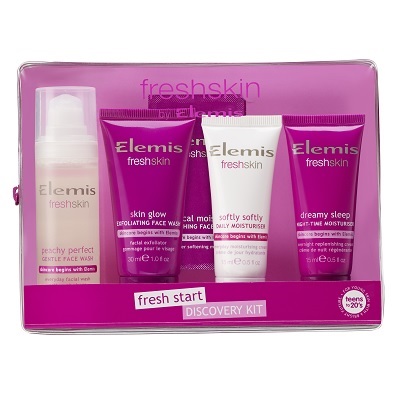 Elemis Fresh Skin Discovery Kit - £19.90
Skin Type - Teens & 20's !
I think this is a brilliant way to test out a new skin regime. I could never buy £100's of pounds worth of skincare, if it didn't suit my skin type. So this is the perfect way to sample Elemis, and I hope to purchase this soon.
Timetospa
Includes:
Peachy Perfect Gentle Face Wash 30ml
Skin Glow Exfoliating Face Wash 30ml
Softly Softly Daily Moisturiser 15ml
Dreamy Sleep Night-Time Moisturiser 15ml
3 X Deep Clean Purifying Face Mask 7ml sachets