Hey Everyone,
I'm going to be doing a review on my favourite high-end skincare company "Temple Spa". I have loads of posts about their products, so check out my labels on the side. In the beginning cleansing balm is a beautifully blended cocktail of melting ex foliating beads, essential oils, olive fruit and plenty of anti-ageing benefits. This product is also Paraben free, which is a brilliant bonus to add to this already sophisticated product.
Temple Spa packaging reminds me of the Mediterranean, as they use many Mediterranean ingredients.
"In the beginning" has a relatively strong aroma, which reminds me of primarily lavender crossed with a hint of liquorish. The smell is possibly the only downfall, as some might find it a little overpowering. A small amount really does go a long way, so hopefully that does make it a little more worth while. I will include some important information below.


£27.00
www.templespa.com
Suitable for:
Dry, thirsty, dehyrated or dull skin
Any skin type in need of special attention
Men & women
Uses:
Daily cleansing
Weekly treatment facial
Evening cleanser for any skin type
Professional spa facial product
Key Ingredients
They way I go on about Temple Spa, anyone would think I worked for them but I don't. I am just 100% devoted to their skincare. I have found a review off the website, which I liked.
"

I was with Nigella Lawson recently and her flawless porcelain complexion made me curious. When I asked her, she said it was totally down to Temple Spa and doesn't use anything else at all. Knowing she probably has access to just about anything, I decided to give them a try myself. Wow is all I can say. They are utterly gorgeous."
I have been using this product for about 3 weeks now, I have had it longer.. but I was never sure about what a cleansing melt would be like. I am so glad that I have started using this product, it lightly ex foliates with beads that magically melt into your skin. This product is very rich and feels so luxurious, but If you have oily skin then maybe this product isn't for you. I think combination skin could cope with this Mediterranean mix!
-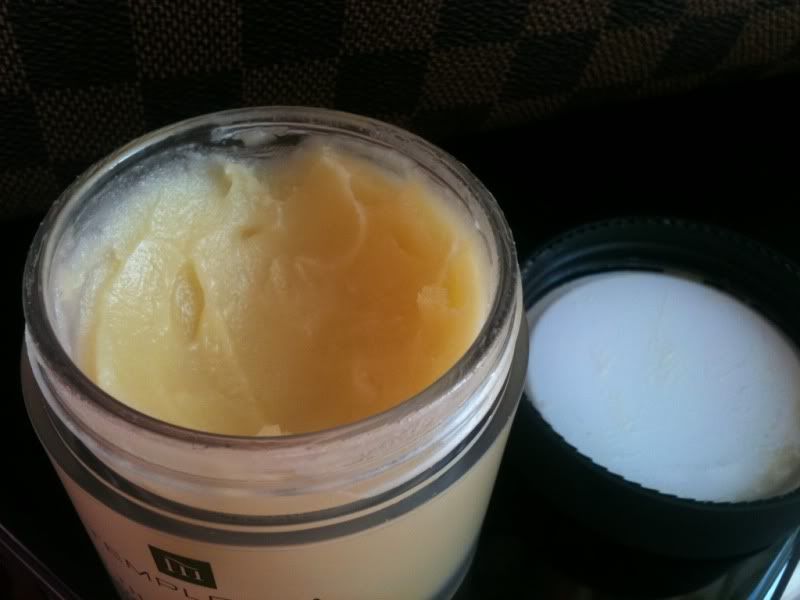 Love
India.R
xXx