Hello Everyone,
I'm sure quite a few of you know how unpredictable eye-cream buying can be, as you can't just try it on and see instant effects. As part of my cosmetic cut down, I have started gathering more samples and trying before I buy, which is actually kind of working with me.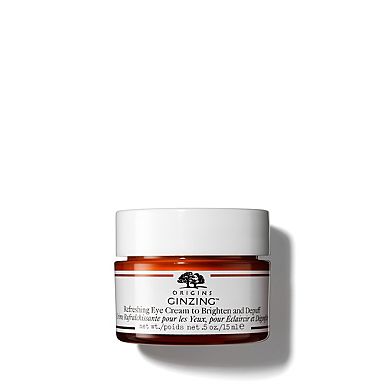 I have tried eye creams from Estee Lauder, Dr Perricone and various drug store brands. I have never been satisfied really, especially with some of the high end brands who must honestly think their product is worth such a high price tag! :O. I'm looking forward to reviewing this eye cream, which I have been testing around a week. It has some pretty good reviews on the internet compared to most eye creams, so make sure you check them out as well.
PROS
I love the fact it has a slight iridescent colouring to it
It really does brighten your under eye are
It reduces puffiness & dark circles more so than any other brand!
It is around the £20.00 mark which isn't bad!
It's good for all skin types
It uses proven ingredients such as Caffeine, Magnolia, Panax Ginseng and optic brighteners.
CONS
I wouldn't recommend to someone who needs a lot of under eye moisture.
(Please note it does contain Shea Butter, So it shouldn't be that drying)
It might be a little thick for some.
It is still quite expensive in comparison to some creams.
My Verdict
Firstly, the slight colouring in this product does wonders for brightening and helping to conceal dark circles. I have noticed that the gel like cream formulae is quite thick, but it soon rubs out and causes me no problems at all. I'm not fussed on really wet eye creams, because you have to wait for them to sink in, and sometimes they can mess up your concealer. However, this sinks right in and concealing is no problem at all. I find it quite strange that it's thick but its not at all wet or greasy. I would say that maybe some people might think this isn't that moisturising as it soon vanishes without a trace, but that is down to what your skins needs are. I love this eye-cream at the moment, as I feel like it combats puffiness & circles, in a pretty good way. However, I'm going to finish my sample before I purchase the full size product, I want to make sure that it doesn't turn out to be drying or that it's appeal wears off. I will keep you updated!
Rating
8/10
Love
India.R
XxX