Hey Everyone,
I was super excited to come home to find a little Chanel treat, and my GORGEOUS ring from Sophia With Love. I just wanted to say how much of a lovely girl Sophia is, and even more her Boutique is just as lovely as her. She is currently taking order's via Facebook, as her fabulous website is still being designed. The ring is honestly the most perfect Peach colour, and it's so comfy to wear. I have had about 5 comments on it so far, and I have been wearing it for about 5 hours!. Please show your support and visit her links, which I will place at the bottom of the page.
Moving on to my little Chanel treat.... ahhh I'm so excited!. I literally have a make-up crush, on Rouge Coco Shines' by Chanel. I must admit it's not a healthy obsession, as they do cost around £23.00 each. I know there are some great dupes circulating around at the moment, but if you decide to crave in and buy, I would recommend you try a few shades, and find one with good pigment for your lip colour. Some of them don't have that good a pigment, so it would be like buying a super expensive lip balm.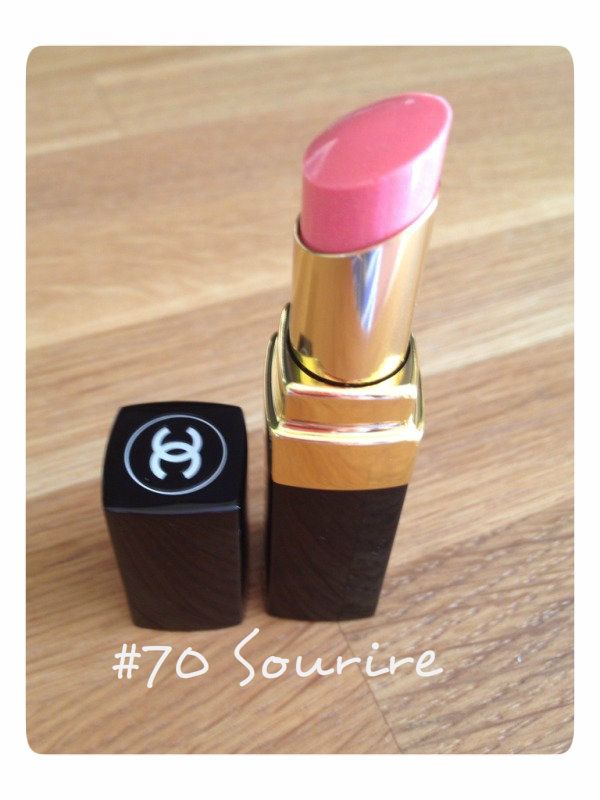 #70 Sourire
I think this has to be one of the prettiest Rouge Coco's in terms of looking at it in the packaging. It's a beautiful warm Pink, with tiny flecks of Gold sparkle. It applies more sheer than my other Rouge Coco in #48 Evasion, which is a darker more nude/peach based version of Sourire.
This is Sourire next to Evasion. As you can see Sourire looks a lot more brighter (well in the tube it does), but it's actually Evasion that gives more pigment (just a note for those looking to purchase either). However, Sourire gives a lovely light rose bud tint to the lips, which is one of this seasons biggest make-up trends.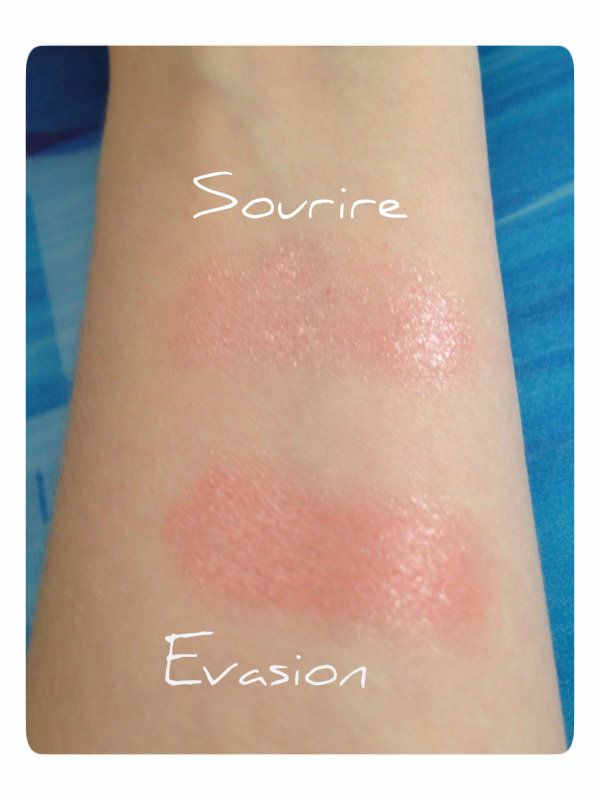 Sourire is an extremely pretty warm Pink. I think it would suit the majority of skin tones, and it's flecks of sparkle certainly don't impact on it's smooth moisturising texture. It is quite sheer though, so maybe it would be better to try a shade like Evasion, which isn't as sheer & doesn't have the sparkle!.
I am a Rouge Coco Addict, Let me know if you are as well ;) - Or if you would like to try one ?
Love
India.R
XxX
Links