Hey Everyone,
I wanted to show you a really easy no fuss make-up look which I have created. I have decided to call it "Minimal is a Must", the reason is because this look will be suited to students, work, gym and even just quick trips out. I actually applied it today just to make myself feel a bit healthier, even though I'm not going out.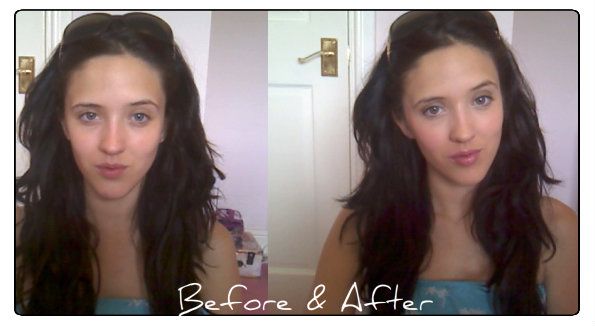 I hope you will be able to see how natural this look is, and what I have done is even out my skin tone, dramatise the eyes ever so slightly, and finally apply a nice light rose flush to the cheeks and lips. You can use your own products for this look, and I will just tell you what kind of shades to go for.
Step 1 - Product used - Witch Tinted Moisturiser #2
I would always use a tinted moisturiser for a quick look like this, as it covers your moisturising and base in one. I'm using a tinted moisturiser by "Witch" which is a good medium coverage moisturising, with anti blemish properties.
Step 2 - Product used - UD Naked Palette
I used (Naked) on my lid and a slight touch of (Dark Horse) in my crease, and then (Virgin) on the inner corner and brow bone. You can use any palette or shadows, just make sure you have a light colour, and a medium colour and a slightly darker colour to define.
Step 3 - Product used - Chanel Intimitable Intense Mascara
You can use your favourite mascara, and just do a few flashes on your lashes.
Step 4 - Product used - Dr Harnik Concealer & YSL Touche Eclat
Use a light concealer to draw a "V" shape under your eye, this is what Kim Kardashian does to achieve her light and bright under eye look. Then go in with your usual concealer, and concealer your under eye/blemishes.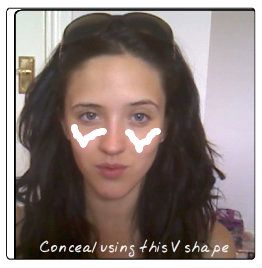 Step 5 - Product used - Chanel Blush Horizon
I would opt for a warm Pink for this part something with a light rose bud undertone. This part of the look is very on-trend, and it with compliment most skin tones. It will also look radiant and fresh for your day.
Step 6 - Product used - Chanel Rouge Coco Shine #70 Sourire
This lipstick is very hydrating and great for creating a natural look. This shade is a warm toned Pink, which comes off as a light "Rose Bud" shade on my lips. I would opt for either a natural Pink or Peach shade to finalise the look.

Love
India.R
XxX