Hey Everyone,
So this isn't exactly a haul, but I did get two things that I really love. It's still lovely weather over in the UK, and I just felt like having a little spend on some girly bits!. I have been spending so much on make-up recently, and it's easily gone over the 100's already. I need to stop myself before I go to far haha, I'm a true beauty addict... that's for sure!.
I should really be doing my final project for uni, but blogging is a lot more appealing at the moment. I haven't had the best of days so far, and I just feel like doing a post might save me from today!.
I managed to take a quick I phone snap of the skirt on, it's so feminine and classy! I really love it. I wasn't to sure on the midi style at first, as it's something I have never really worn before. However, I think it looks so chic.. and I can't wait to find the right opportunity to wear it. My
SophiaWithLove
rose ring looks amazing with this outfit as well.
£12.00 Newlook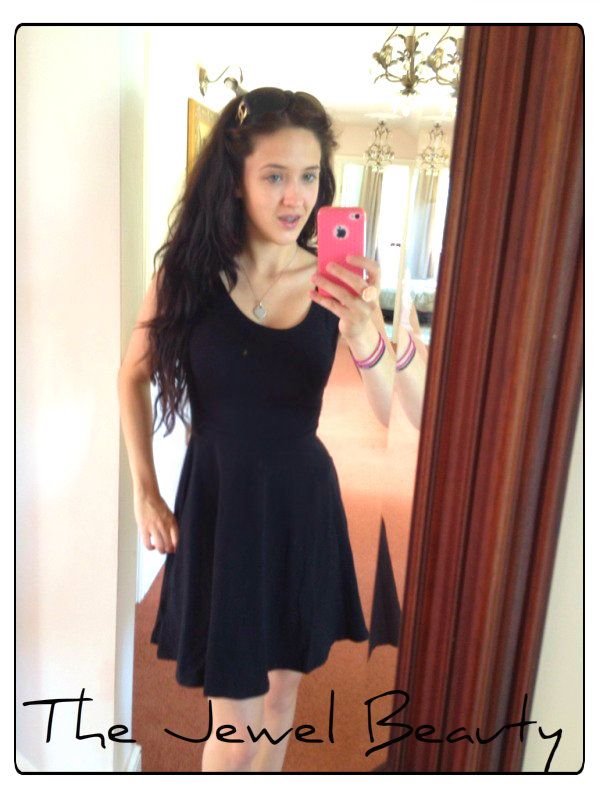 Excuse the no make-up face, but I think this dress is really nice for £12.00. It's nicely fitted, but at the same time it goes out making it nice and cool. I imagine it with some Brown accessories, and a lovely glowing tan for day OR nigh time.
Love
India.R
XxX