Hello Everyone,
I thought I would do a "Look" related post today, I have a new favourite YouTube Guru called
"GossMakeupArtist"
who is from Cardiff (Near me) and I actually love his video's. He is so professional and thorough, and I would advise you check his channel. Moving on, he mentioned that the naturally beautiful rose but look is really on trend at the moment. It can be worn on pretty much every skin tone, I decided to have a go, and I have taken a picture to show you what I used.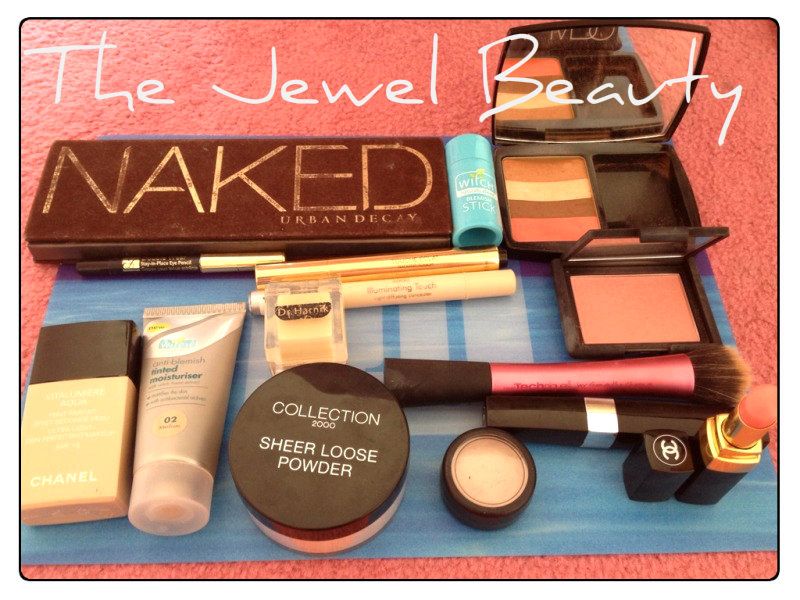 Products Used
NAKED By Urban Decay
Estee Lauder Double Wear Eye-liner
YSL Touche Eclat #2
Collections 2000 Sheer Loose Powder
Collection 2000 Illuminating Touch #Natural
Chanel Vitalumiere Aqua #b30
Witch Tinted Moisturiser #2
Chanel Bronzer 2011 #Corail
Witch Blemish Stick
Chanel Rouge Coco Shine #70 Sourire
Chanel Intimitable Mascara Intense
NARS Deep Throat Blush
DR Harnik Concealer
Jewel Lip Fix Corrector
Real Techniques Stippling Brush
Excuse the rollers haha.. but these Remington heated rollers are really good for giving hair movement, not so good at curling though!. I use Babyliss heated rollers to actually curl my hair on a night out or something, but for day use the Remington's are just fine =] - I thought this was a good picture because it allows you to see the soft eye make-up (Virgin Lid & Brow Bone/ Buck Crease). I have used Chanel Rouge Coco Shine in Sourire to give that rose bud lip appearance. I used my Witch tinted moisturiser underneath a thin layer of Chanel's Vitalumiere aqua foundation. I then sculpted with Chanel Bronzer, and my NARS Deepthroat blush which is super natural and pretty.
I could not for the life of me find the right light to take a front facing photo, it was either to light (making me look like a ghost) or to dark making me look tired!. However, I was inspired by the picture below which will hopefully give you a good idea of the look itself.
Source
If you have any questions, just comment below ! <3
Love
India.R
XxX