Hey Everyone,
I'm almost 100% sure that everyone is the beauty stratosphere knows about the "YSL Touche Eclat" if you aren't that clued up on it, then you have come to the right place. I previously used one of these when I was around 15/16 and don't think it was the right time for me to appreciate it. After umming and ahhhing, I decided to go for it and re-purchase the YSL Touche Eclat. It really is worth its weight in Gold, and it's the best sold beauty product in the UK!.
YSL Touche Eclat Facts
What it does ?
- Banishes signs of fatigue
- Sculpts the face
- Refreshes complexion
Why everyone loves it ?
- Its pure convenience
- Its attractive packaging
- Its multi-tasking abilities
- Its ability to blend alongside any other product
- Its ability to create a light, and refreshed looking complexion
Cons ?
- It's not cheap but it's worth the splurge!


What the retail giants have to say ?
YSL Touche Eclat Radiant Touch. The UK`s No.1 Luxury Beauty Product to reduce dark circles and add light, luminosity & radiance to the complexion.
YSL Touche Eclat Radiant Touch is a 2.5ml must-have item for any fashionable lady's handbag! Touche Eclat is ideal for adding a touch of light or for banishing undereye shadows and fading away signs of fatigue from the area around the eye, the contour of the lips and around the nose.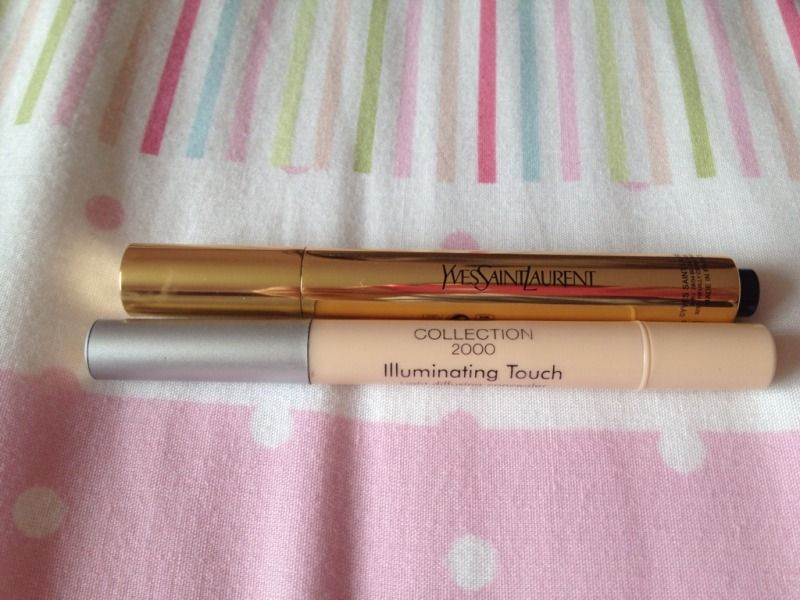 (I-phone - Sorry!)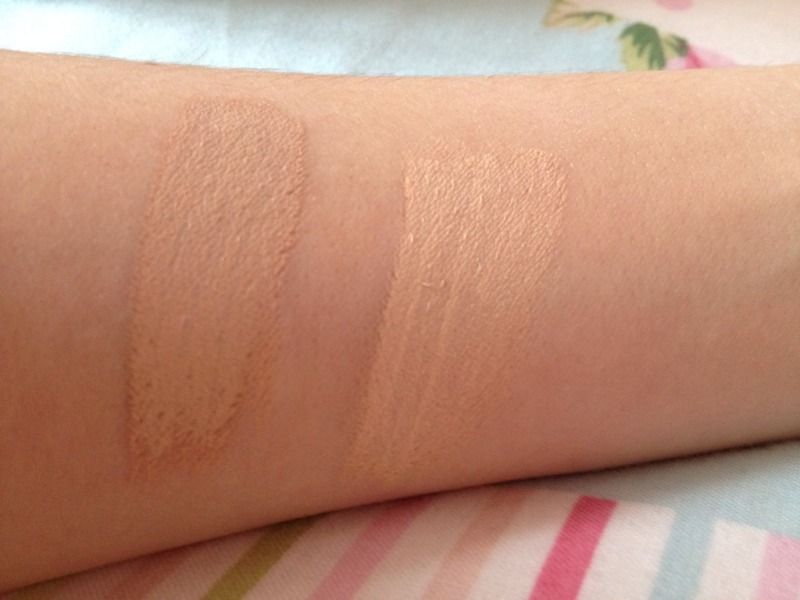 Left Collection 2000 Illuminating Touch Right YSL Touche Eclat
(If the YSL Touche Eclat is out of your budget, I recommend you try Collection 2000)
Verdict
My skin tone is fair with Golden undertones, which basically means I have a slight warmth to my skin. If you are unsure check the colour of your veins. If they look more Green you probably have warm undertones, and if they are Blue then you probably have cool undertones, which are normally Pink. I thought I would compare both illuminators as they are both fairly light shades out of both of their ranges. You can probably guess that the Left is a bit to beige for me, and the Golden undertones of the YSL suit my skin much better. My final verdict is that this product is a must have, and in my opinion a must for travelling. It creates light instantly and conceals scary shadows. I think it's price of around £25.00 is expensive, but it's a good investment and the amount of awards it has won, and keeps winning is insane. I use shade #2 which is Luminous Ivory, and this shade is designed for people with naturally fair skin, but with neutral/golden undertones.
If you want a chance to win this amazing item keep checking back for my 250 subscriber give-away!

Love
India.R
XxX