Hey Lovelies,
I'm going to be reviewing my new Chanel Sable Emouvant Eyeshadow Duo. I am really enjoying this duo at the moment, and I have been using it everyday for over a week now. I hope you enjoy this review, and if you have any comments/questions then please message me below.
Packaging
Chanel packaging just defines luxury and class. I love how simple but effective Chanel packaging is, and it really does add to the quality and experience of using Chanel. The duo is very neatly packaged, and comes with two brushes (not great quality) but good enough to touch up.
Pigment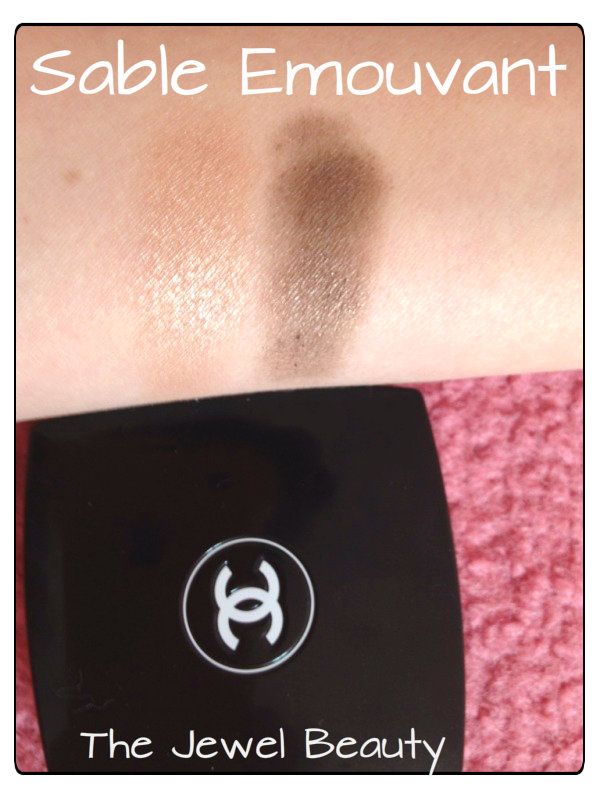 Sable Emouvant has two shades that are a match made in heaven. You can create a day/night eye with one tiny little palette. The lighter shade has a warm champagne tone, and the darker shade is again a warm Dark Chocolate. Overall, I feel like the combination of the duo is very elegant and flattering. I actually created the best "smokey eye" for a night out, that I have ever done by using this duo.
Application
The application of this product is very nice, the powder is smooth and pretty well pigmented for a Chanel duo. I also like how the colour stays throughout the day without a primer, it relaxes and merges into a warm pretty tone.
What I Love ?
I love the elegance of this duo, I also find it simple but effective to use. Chanel products can be customised in terms of the coverage, and this is very good for people like myself who like to wear different variations of make-up. I feel that the tones in this duo would perfectly match many skin tones, and the warmth is very flattering in general. I have worn this shadow for over a week now, and I have barley reached for anything else (Apart from "Virgin" UD). I'm really enjoying this duo, and the pigment is very much improved.
What I don't love ?
Okay, I have to mention a few things here. Firstly, for an extra £6.00 you could own an Urban Decay NAKED palette with 12 generous sized shadows. The price of this palette seems a little pricey for just two shadows(£30.00), and I feel that their are many Brands like MUA & UD that have better value for money options. My final issue with this product is this
video
, please watch it and read the below bar. Even though I adore this duo, I have to be honest with you all and give you the sources to make up your own minds about this duo.
Jewel Rating 8/10
¨