Hey Everyone,
I hope you are all doing well! - I haven't done one of these posts in a while, so I thought it would a good idea to share my top 5 current favourites, as well as a few opinions on why I love them!. It has taken quite a lot for me to decide on ONLY 5 products, I have tried to decide on products that I genuinely grab for the most, and products which have recently impressed me. I'm sorry about the Chanel Blusher looking a bit dirty, but honestly if you use it then you would know how much fall out it has per use!.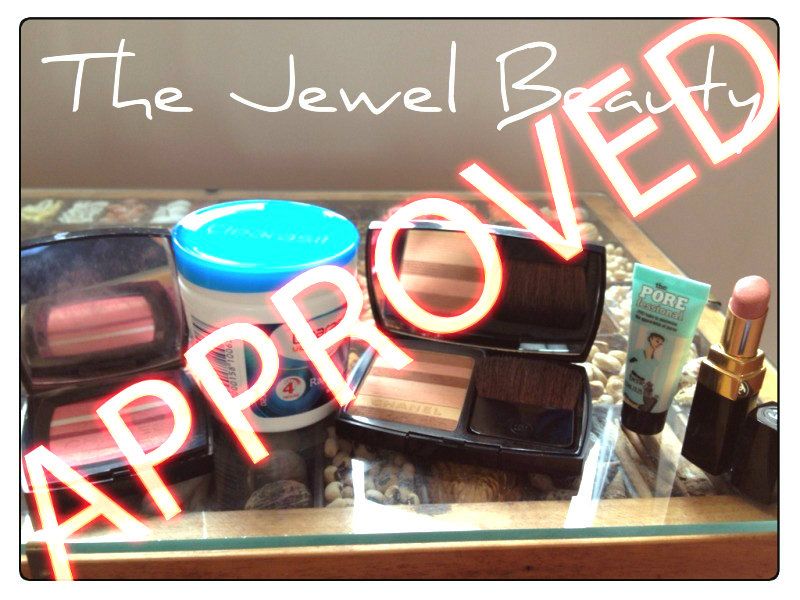 Clearasil Rapid Action Pads
The main reason I love these is because I can actually feel them working. The Salicylic acid is fairly strong (which may not be good for everyone) However, my skin can take the daily use (which is recommended) - I have heard raving reviews about these, and I have to say I have used them religiously since I purchased them. I like to use them as a prevention for any bad skin problems.
Chanel Soleil Tan De Chanel 2012 Sable Beige
It was such a tough decision choosing between the two variations, the thing that swayed was when I seen them in person but did not buy, and I instantly loved the Beige variation. However, it started to seem that the Rose was more suited to my fair skin tone. I finally decided on this bronzer, and it gives me the most wonderful glowing complexion, and it adds a real subtle contour. It's just fabulous and has become a favourite within days.
Benefit Porefessional
I stopped using primer about a year ago thinking it was a waste of money. However, recently I acquired a few samples of Benefit Porefessional ( I love the brand anyway) but I have been so impressed, by the way it has made my make-up last, as well as creating a really silky smooth base. It was an instant winner for me, and I can't wait to use this product some more.


Chanel Blush Horizon
If you have been following my blog for a while you would probably have seen me umming and ahhhing about this product. It was almost £50.00's and I was stunned by my lack of connection with it, I didn't really rush to get it or anything like that. However, I'm now officially in LOVE with this blusher. It has Peach and Pink variations, which make it a really good staple blush. However, the price tag is steep, and I can't honestly say it's 100% worth it. This doesn't mean I wouldn't recommend it because I would, I just want to give you all the most honest opinion that I can.

Chanel Rouge Coco Shine #48 Evasion
I am the biggest addict for these lipsticks, and I can honestly say that they are fabulous. Once again they are very expensive, and don't have long wearing time (keep that in mind). However, #48 is like the most perfect Nude/Peach almost there kind of looking lipstick ever. They are so easy to apply, you could probably do it with your eyes closed. If I could recommend one high end product it would always be a lip product, either from Chanel of YSL.

Well that was a very hard post, I had to really think about that haha!!. I hope you have enjoyed it, and I would love to hear off you all! <3

Love India xxx