Hey Lovelies!
I have to admit even though I label myself as a beauty addict, I haven't been best organised with my beauty products in the past. I usually keep them in travel bags, and also in a box which doesn't really display them. I wanted to get some storage, so I ordered this Makeup storage from
Bliss
£30.00(inc postage). I LOVE it so much, it's the perfect size for my most used everyday make-up. I am going to have to organise my other products though, as sadly it nowhere near fits my entire collection.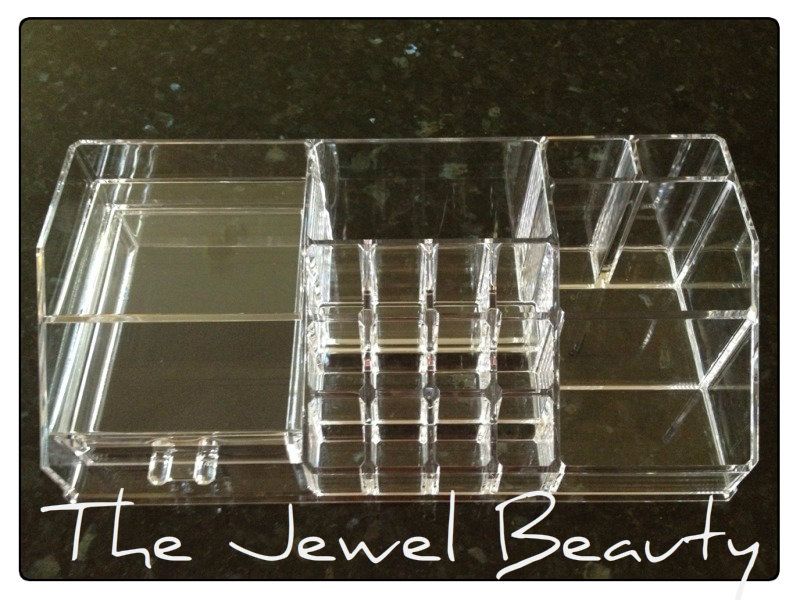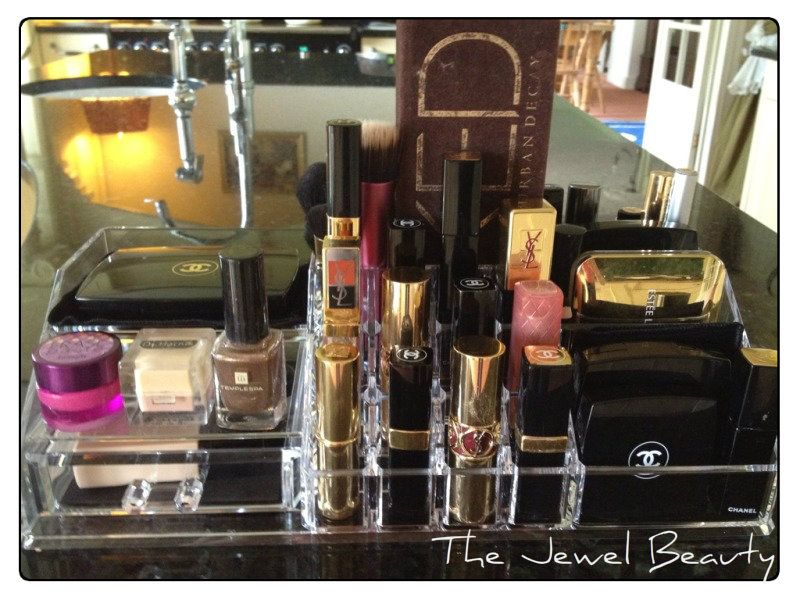 Taa dahh! - On the left hand side, I have my new Chanel Sable Beige Bronzer, Erase Paste, Dr Harnik concealer and my Temple Spa nail polish. In the draw below I have my Chanel Vitalumiere Aqua compact and liquid foundations.
In the middle section I have my most used brushes by MAC,Avon & Real Techniques. I then have my NAKED palette, and behind that I have my beauty blender, Witch tinted moisturiser and my Collection 2000 Loose powder. Finally, I have my most used lip products which are mainly Chanel,YSL,Revlon & Estee Lauder.
In the right hand side, I have my Chanel & Benefit mascara's at the back. I also have my YSL Touche Eclat, and my Collection 2000 highlighter at the back. I then have my Chanel, Dior and Estee Lauder Bronzer's and blushers. In the final compartment at the front I have my NARS Deep Throat Blush, Chanel Blush Horizon, and my new Chanel eye-shadow duo. Oh yeah, and I also have a cheeky Chanel lip gloss, which didn't have a space!.
I am so happy with this storage, at first I thought £30 was expensive but it's well worth it. I would say it's the perfect size for your most used products, however it might not be big enough if you are a big collector like myself.
Love
India xxx