Hey Everyone!
Well.. I don't know where to start ? It's late June in the UK and as I'm typing It's cloudy/raining with 50mph winds. I thought I would chuck in an OOTD post just to show you how extreme the weather is for June. I was going to do a review on some new make up products, but I just don't have the motivation. I'm currently in joggers and a hoodie with no enthusiasm for talking about summery beauty products BOO!!.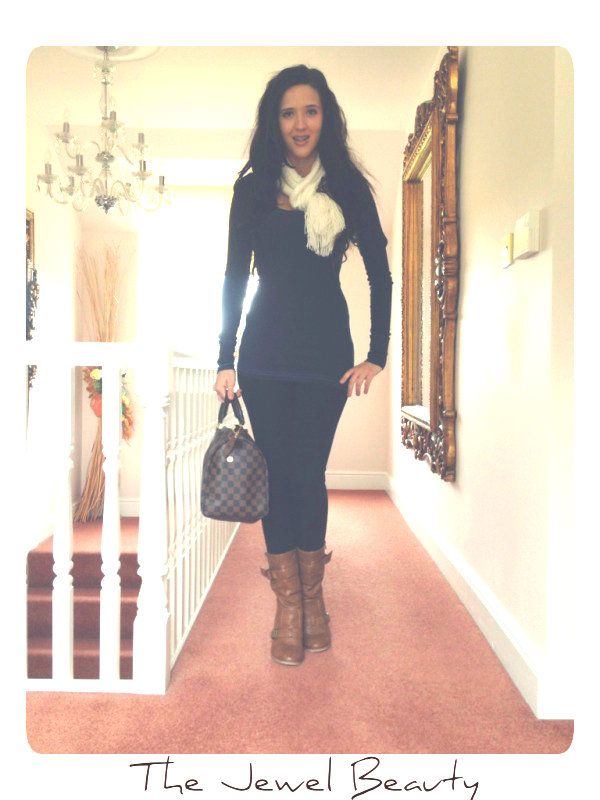 OOTD for JUNE/JULY :(
Long sleeved top - Hollister
Riding trousers - River Island
Scarf - F&F
Boots - F&F
Handbag - Louis Vuitton Speedy
Stay Healthy & Positive
If you love my blog for its beauty content, I hope you don't mind me having a day off today haha!.
Today is the start of my new health kick and positive thinking. With my anxiety its sometimes hard to put things into the order that they need to be in. I have my dreams and aspirations, and I must keep myself on track. To start me off I have decided to make some delicious healthy smoothies for breakfast, as I never eat a single thing for breakfast. Missing breakfast probably causes me more problems than I realise, because I never have the
energy
to get me going for the day. Below is my breakfast smoothie, which is really yummy and did fill me up until lunch time.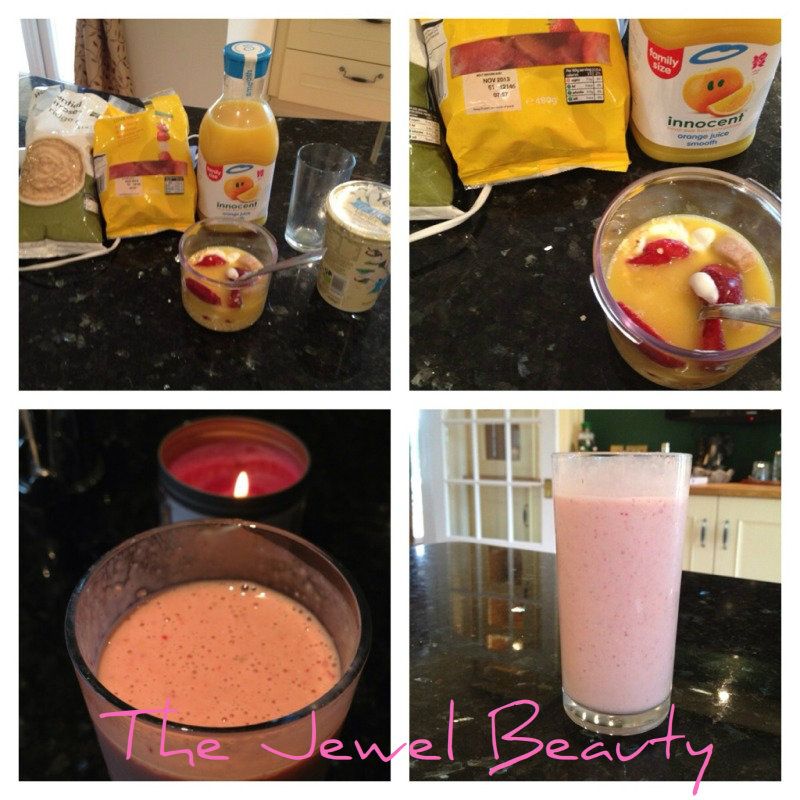 Recipe
1/2 glass of Oats
1/2 glass of Orange Juice
6 pieces of frozen fruit
4 Spoons of Natural fat free yoghurt
This is a very healthy breakfast smoothie containing Vitamin C, Protein, Fibre and around 230 cals to keep your hunger satisfied until lunch.
Hope you have enjoyed this slightly different post, and I promise I will be back soon with some really great beauty reviews!.
Love India xxx