Hey Lovelies
Its Sunday today (The official day of rest) - I have been to my local town with my boyfriend to get a curry from the supermarket to watch the Euro's football with tonight.. come on England!. I have also been to play adventure golf with my boyfriend and his step-dad at the Ryder cup resort in Wales. It was so much fun, and I was surprisingly good at it haha.


So today I am going to be posting about products I have acquired recently ( I think I have included them all in this picture). Some of these products have been mentioned/reviewed, and some of them are still waiting to be reviewed. I am going to have to put myself on a bit of a "beauty ban" for now as I have to think about my business, and I also want to start saving for a new handbag purchase!.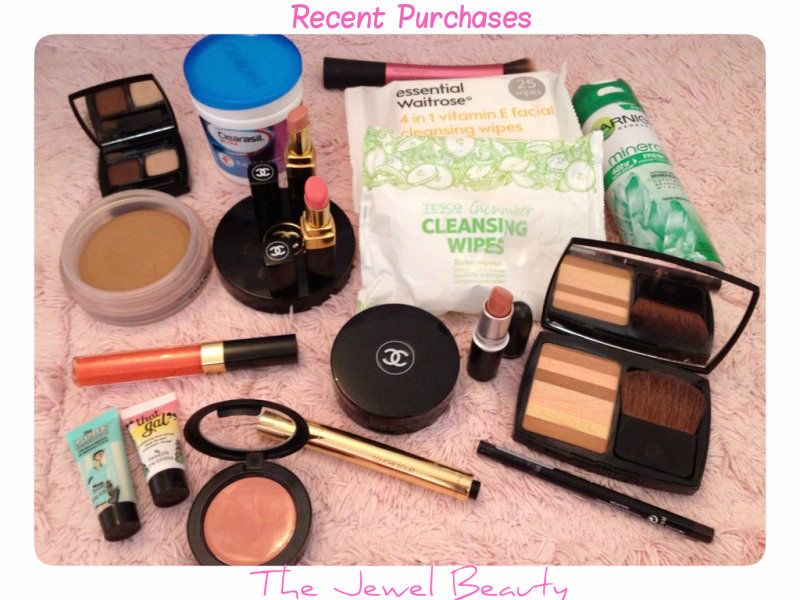 Best Purchases : Chanel bronzing base/MAC Shy Girl/Rouge Coco shine#48
Worst purchase: Nothing!
What would I advise : YSL Touche Eclat !
Newest Purchase : MAC Cremeblend "Something Special"
Most Expensive : Chanel Vitalumiere Aqua Compact
Most Inexpensive : George ASDA Brown Kohl pen (It's so creamy and amazing)
Total Spend : £285.00
I am yet to review some of these products, so keep checking back this week when hopefully I will start posting some of the reviews. If you have any questions about the above, then make sure you message me below!

Love India xxx