Today I have an updated Chanel Vitalumiere Aqua Compact review for you all. The reason why I have decided to re-visit this product is because there doesn't seem to be as many reviews circulating in the Blogsphere compared to the original fluid version. I have also purchased my first refill, so I thought it would be nice for you to all get an idea of what you get in the refill pack. I hope you enjoy this review lovelies, and I will be back very shortly with another post!.
About the product (Chanel)
An ultra-fine, fresh and melt-away sensorial texture. Skin that is hydrated and plumped from within. A natural glowing result. Easy and rapid application with its portable case. Shake up your makeup with VITALUMIÈRE AQUA COMPACT! This refillable compact, specially designed for normal to dry skin, is ideal for touch-ups, making it the essential ally for women in search of a radiant, even complexion all day long. Its light to medium coverage offers a natural satiny makeup finish. Soft Focus pigments illuminate dull and tired skin. Emollient ingredients preserve the skin's hydration for immediate and all-day comfort. As a complement, SPF 15 protects the skin from damaging sun rays. The formula also contains Vitamin E, renowned for its anti-free radical properties. Adjust the coverage, from light to medium, with precise application using the ultra-soft sponge. Oil-free. Dermatologist-tested. Non-comedogenic.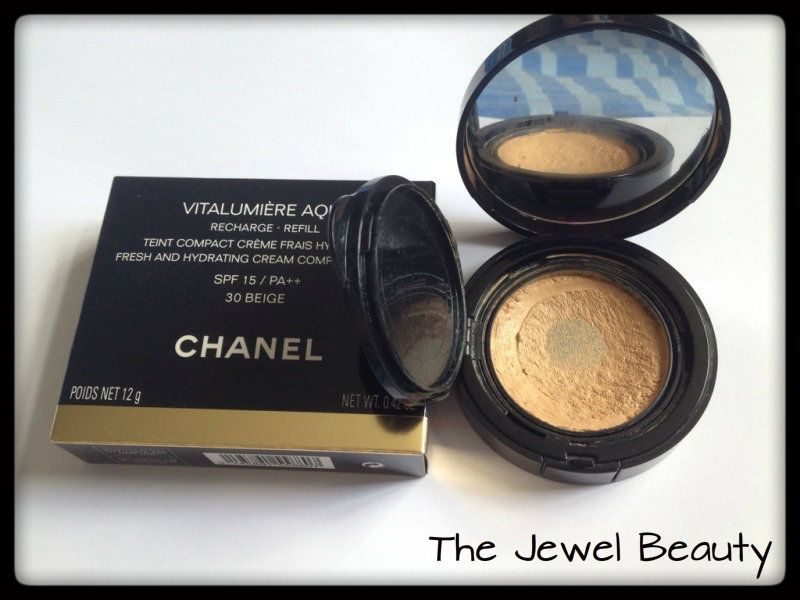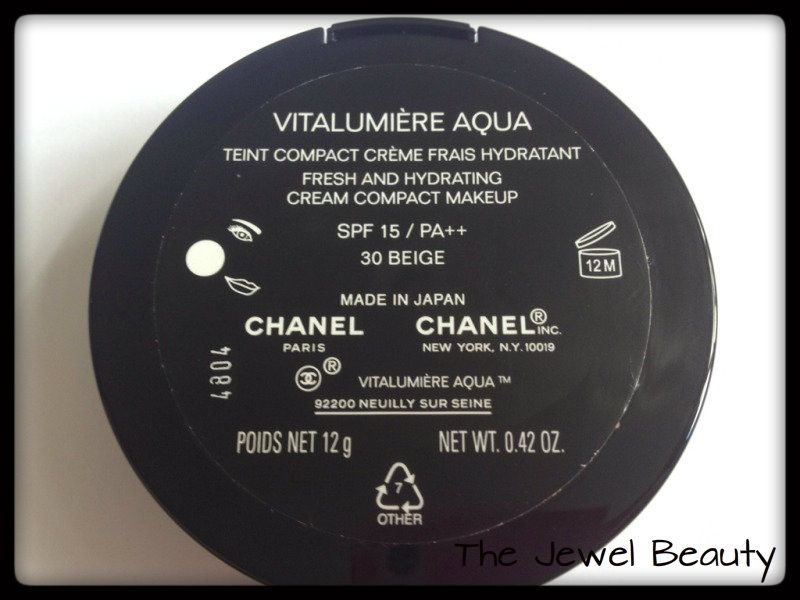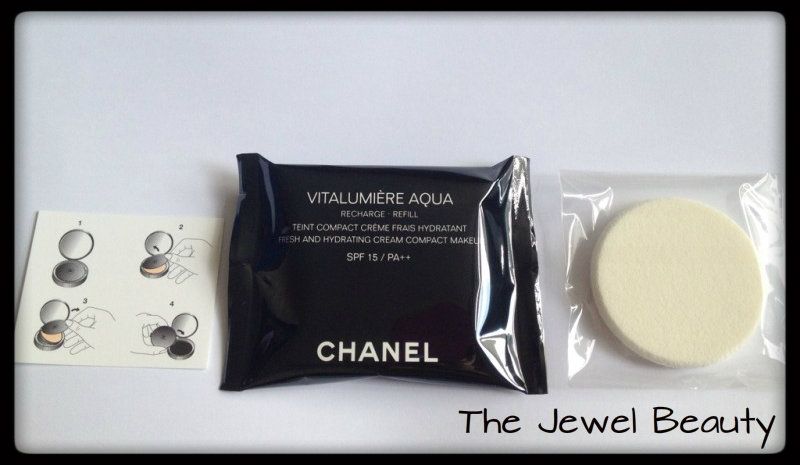 [This is what you get in the refill package]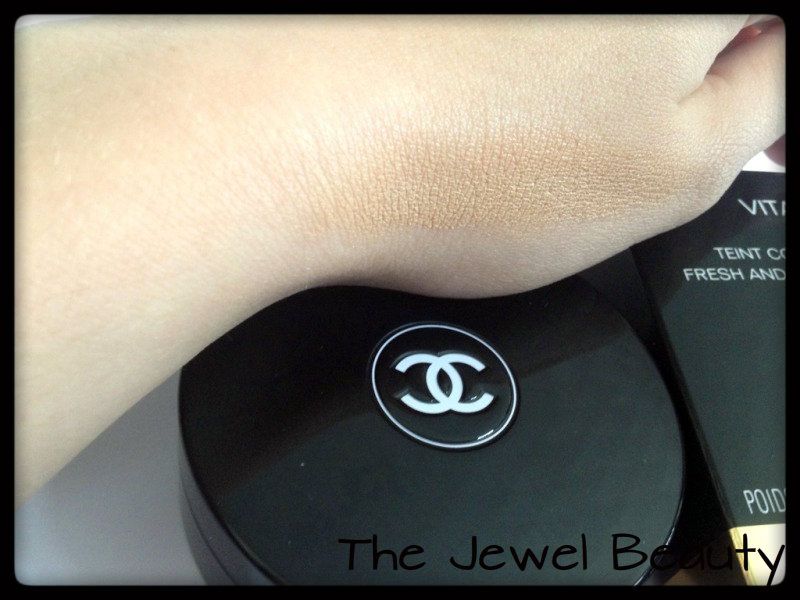 [B30 Partially Blended]
My Personal Opinion
Positive
This foundation is a really great option if you are looking for a medium coverage version of the original liquid foundation. It blends effortlessly and it does create a flawless natural glowing complexion, which is obviously a great result. It's portable and very easy to use, I find using it with a stippling brush gives the best results. It has a lasting time of around 4-6 hours on my normal/combination skin, and I would recommend it for it's target audience of "Dry to Normal skin types". The colour range is best suited to neutral/warm undertones, as it is not available in the Chanel "Beige Rose" for rosy complexions.
Negative
The only bad points about this foundation is it's price and lasting time. Firstly the compact is almost £40.00 and the refills are £29.00. However, I can make my fluid version last up to 6 months compared to 3 months with this compact version. It is VERY easy to overuse this product, as you do tend to pick up quite a lot on the brush and also the sponge soaks up a lot of product.
Final Verdict
Rate: A
Whatever way you look at "Chanel Vitalumiere Aqua" its simply a fabulously gorgeous foundation. This version of the foundation just edges a win over the liquid version for me, as I was always a fan of the now discontinued "Teint innocence" compact. I really like Creme foundations, and I find this one really hydrating and easy to work with. I would 100% recommend both Vitalumiere Aqua foundations, but if you purchase this one use it very lightly.