Hey Everyone!
Today I am going to be reviewing my Longchamp Legende Handbag. I decided to do this mini review/talk, because its a very gorgeous but niche handbag, and it isn't as well documented as say a Louis Vuitton Speedy, or other various brands and styles.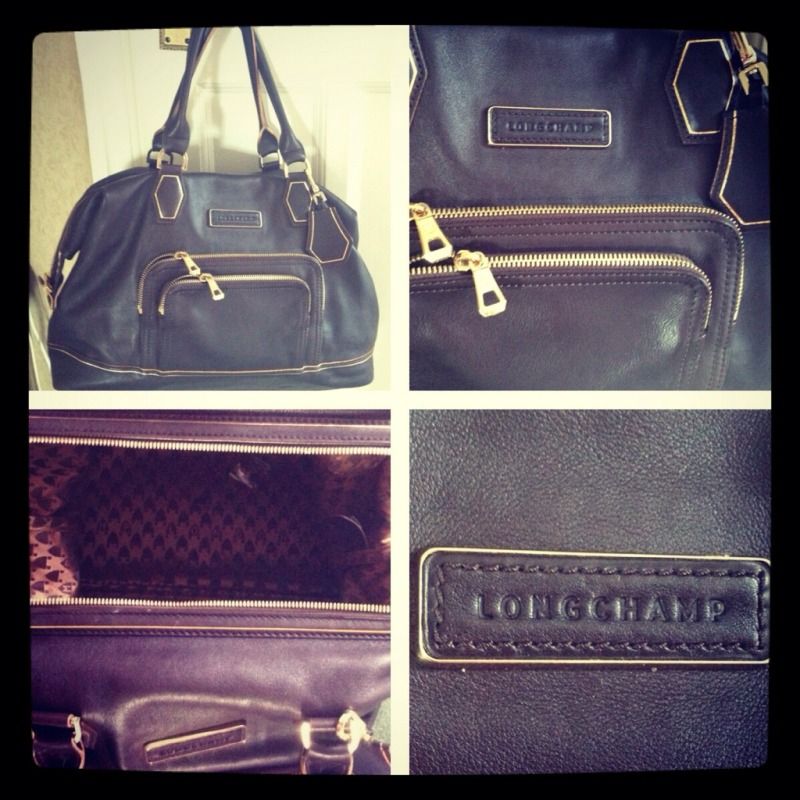 About
The Longchamp Legende retails for £720.00 and can be purchased on the
Longchamp Website
. Longchamp are mainly famous for their fantastic Le Pliage bags, but I must admit that my Longchamp Legende is absolute cracker!. The leather is so soft and plushy, which I believe to be calfskin. I also love the Bitter chocolate colour, with the Gold hardware. The style is classy, and resembles a "Dr's bag" due to its gorgeous structure. Kate Moss loves this handbag, and there are many pictures of other celebrities carrying this appealing leather handbag.
The inside of the handbag is HUGE, and that is no exaggeration!. I actually call it my Mary Poppins bag, because I can put so much stuff in this handbag. I think this is a perfect luxury spend, if you are looking for a low key designer bag, that is classy and sophisticated. I think this bag would be great for work, as its well structured with a lot of space and pockets. I would also say it would make a great day bag, and it would look fabulous going to lunch, or doing your daily duties. I use this handbag mostly for work purposes, or if I want a really comfortable and classy shoulder bag for the day.

I hope this review has been interesting, as this bag really is "niche" compared to some styles.

Love India xxx