Hey Everyone!
I'm super on time with my July favourites this month, and I hope you enjoy reading this post. I'm feeling rather excited at the moment about a few things which may be happening soon. I will keep you all updated, and I hope you are all doing really well!.
Love India.R
X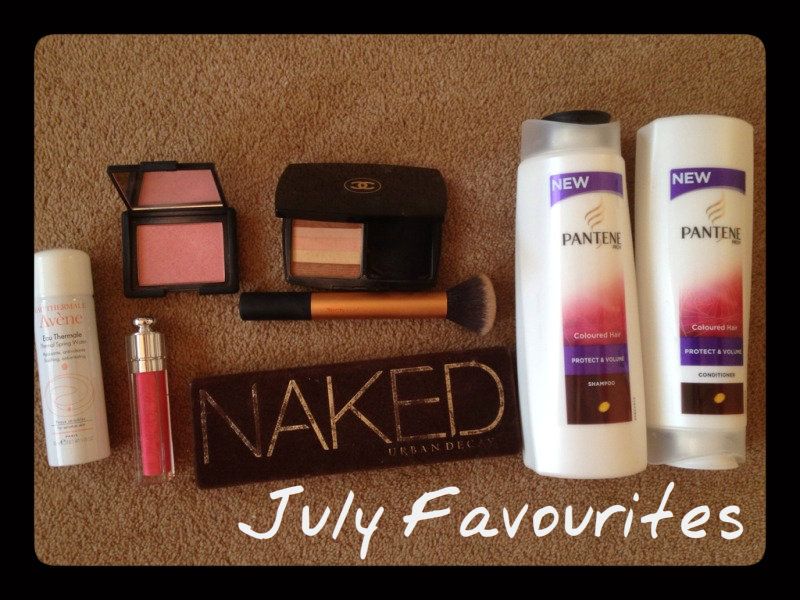 Avene Thermal Spring Water Spray
I have just rediscovered this product after many years of being apart from it. I can't believe I haven't thought of re purchasing this amazing product. It tones, hydrates and sets make-up like no other spray. Its expensive for "water" but well worth a try. I have been loving it during the UK's recent heat wave, and I already need to buy a new one!! (Only because of the seriously hot weather).
NARS "Deep Throat" Blush
I call this my safety blush because I know that its a fabulous match for my skin tone, and can be worn with any look. I always come back to this blusher, when I'm bored of experimenting with bright Pinks & Peaches. I have been loving this blusher in the month of July, and I'm considering giving it HG status!
Chanel 2012 "Sable Beige" Bronzer
This product was featured in my June favourites as well, and it really does deserve to stay in my July favourites. It has to be the most finely milled, and beautifully natural bronzer to grace the earth. It really warms my complexion up, and due to its "peachy" tones can also be used as a blusher.
Real Techniques Buffing Brush
This brush came within the Real Techniques "Core Collection". I have been really enjoying this brush, especially for cream products, as well as using it with a powder to set my makeup.
PANTENE Coloured Hair Shampoo & Conditioner
My hair is only slightly highlighted at the moment, but this Shampoo and Conditioner has made my hair so gorgeous and soft. It has really helped to restore shine to my hair, after having dry hair recently. It's not great for my oily scalp, but in terms of how it has restored my hair I am really pleased with it.
NAKED Palette #1
I just love everything about this palette, I honestly can't see me ever loving another eye palette in the same way!. I can't get enough of the shades "Virgin" and "Naked" at the moment.
Dior Addict Gloss - 664 Rose Bikini
I purchased this Lip Gloss in early July, and I absolutely love it. The colour is so eye catching and beautiful at the same time. I also love the texture, and don't find it sticky at all. I have been wearing it as a pop of colour, and it really has great colour pay off.