Hey Everyone!
I just have a quick Sunday post for you all today. I really like these kind of posts, and I will be doing one every Sunday from now on. If you also like and do these kinds of posts on your blog, then let me know below and I will go and check yours out!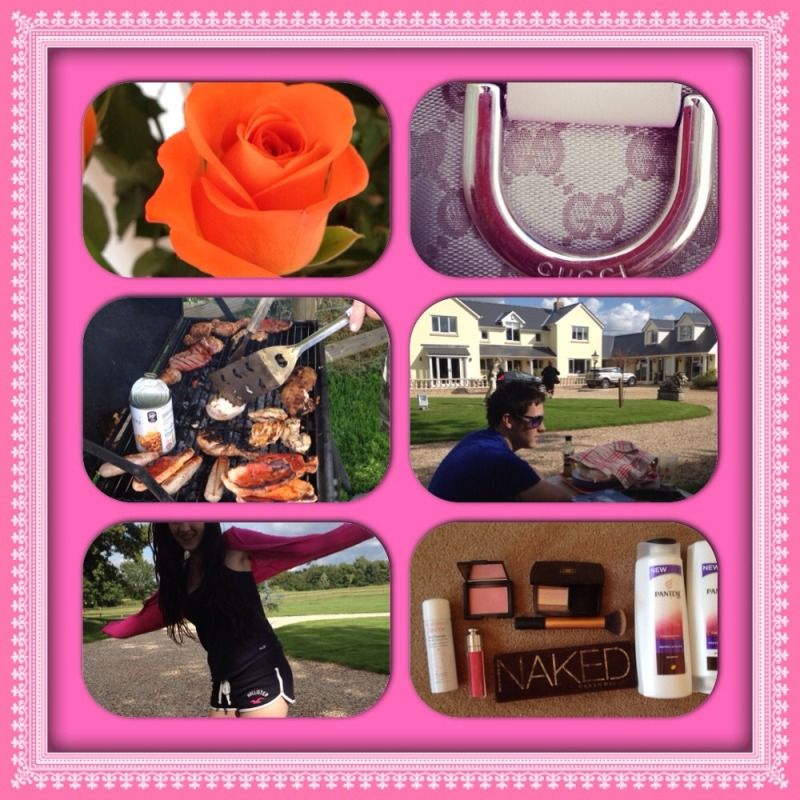 (L-R)
1 - A beautiful Peach Rose which I thought was simply beautiful!
2 - Rediscovered one of my Gucci bag's, and I must start using it again!
3 - Monster BBQ me and my family had last night, it was so tasty!
4 - My boyfriend chilling, and waiting for his food at the BBQ!
5 - This is a real action shot of me just about to stumble over!
6 - My top beauty products for July :)
Love India
<3