Hey Everyone!
I am back with my 10 Day "You" Challenge. I am also going to add a little "FOTD" as I thought it might spice this post up slightly haha. If you are currently doing this challenge, post it below and I will definitely check it out.


Nine Loves
1) Family & Boyfriend (Cheating I know)
2) Beauty
3) Handbags
4) Food
5) Dancing
6) Going on holiday
7) Animals
8) Shopping
9) I phone
FOTD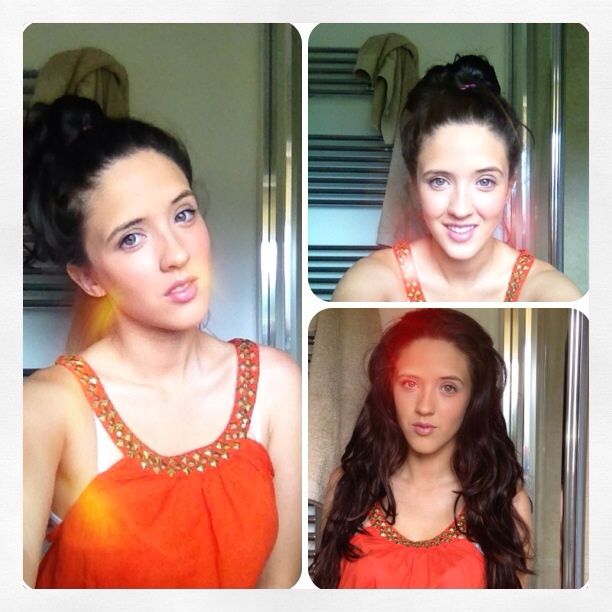 I was feeling pretty creative with this post, as I found some cool photo editing app. If you are interested it is called "Photo Rus" and its really good for adding a little bit of extra interest to your picture posts. I never usually wear my hair up, because it makes me feel quite self concious. However, today I plucked up the courage to show you my hair up for a change. I also look like a ghost in two of the pictures, but that's just the lighting ;).
Products Used
YSL Le Teint Touche Eclat Foundation B30
Chanel Bronzing Base
Benefit They're Real Mascara
Estee Lauder & Michael Kors Khaki Eyeshadow
NARS Deep Throat Blush
Chanel Loose Powder #30
Chanel Rouge Coco Shine #48 Evasion
Love India X