Hey Lovelies!
Well its good news! I am really enjoying using my Coralista "Benefit Ultra Plush Lipgloss". So on that note dolls check out my
Giveaway
which is for one of these lovely glosses (Your choice of colour). I must admit I haven't worn a gloss like this since being obsessed with Lancôme Juicy Tubes back in the day.
I have been wearing it for a few days now, and I feel like you can get a feeling for a lipgloss quicker than you would for say a foundation.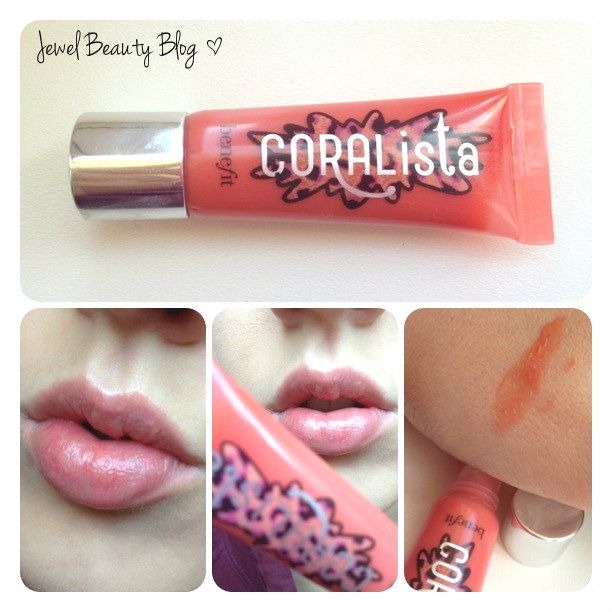 Packaging
The packaging for this product is a normal squeezy lipgloss tube, but it does feel quite fun and youthful being very true to the Benefit brand.
Product
Firstly, this smells like tangerines which is quite a nice fruity uplift when applying it to your lips. I also like how the gloss applies, as I don't find it sticky in the slightest. The pigment is a light flush of coral, the coral shade being on the slightly more darker side. Looking at the "Benefit" website this shade is described as being a "sheer coral", and actually that is the perfect description. I would say that it would probably take up a slightly different shade of coral depending on your lip colour. Coralista adds a nice subtle glossy coral shade to my lips, which is totally wearable!.
This is the kind of lipgloss you would probably need to reapply, but I think most of us would agree that a lot of glossy products need to be re applied, due to the texture. I also find my lips feeling quite nice and silky when wearing this gloss, which is a nice little bonus ;). I think the most important/impressive thing about this lipgloss is the fact that it's not sticky.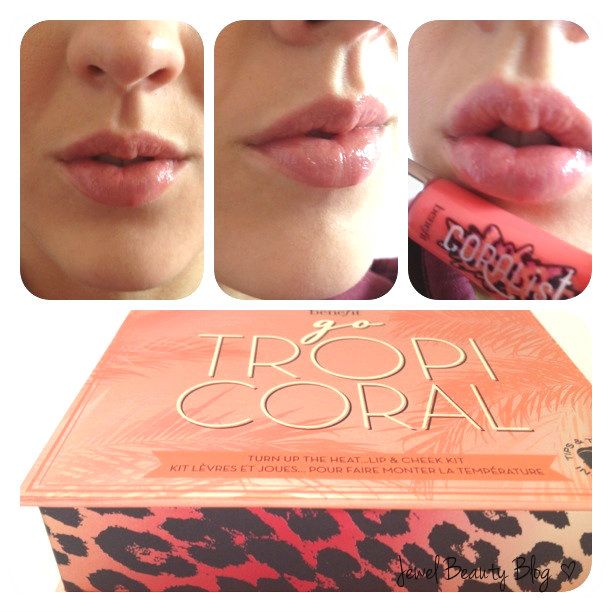 Don't forget that you could win one of these lip glosses by entering my
GIVEAWAY.
Finally, I think these little glosses will inject a bit of fun into your make-up bag. They look bright and bold on the outside, but really they are beautiful everyday glosses, that can be worn with ease!.

What do you think ?

Love India X