Hey Everyone!
I finally made the purchase of the "Bourjois" healthy mix foundation. I have heard so many good things about it, and its also made in the same cosmetic factory as Chanel (bonus for me!!). I like to try and have variety in my collection, and my foundations are all high end.. so it will be good for me to give this highly rated foundation a whirl.
I also took a few snaps of my storage for my "most used makeup" I do have a set of large plastic draws by the side, where I keep more makeup which I am not really using. I would show you, but un-organised doesn't even come close to describing it haha. I have also put in a cheeky picture of myself at the end without my braces on, after two years I am finally free.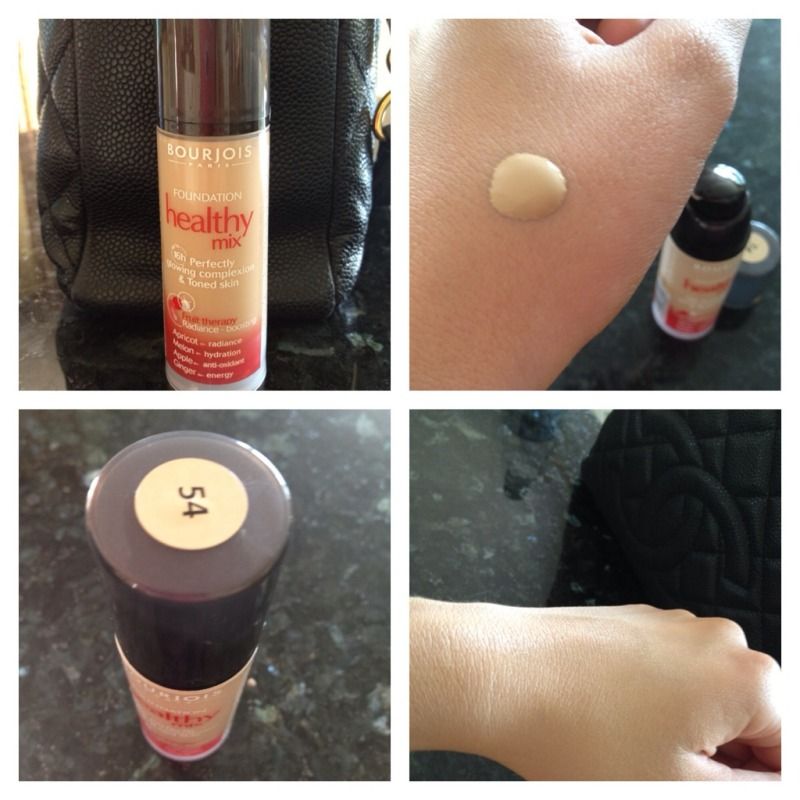 I have been eyeing this foundation for a while, and wanted to see if it was really a true "dupe" for my HG Chanel Vitalumiere Aqua, I will have to let you know in a forthcoming review!. I was going to buy #53 but at the moment I am using my Xen-Tan once a week on my face and body, so I thought that #54 would blend better with a slightly more tanned skin tone.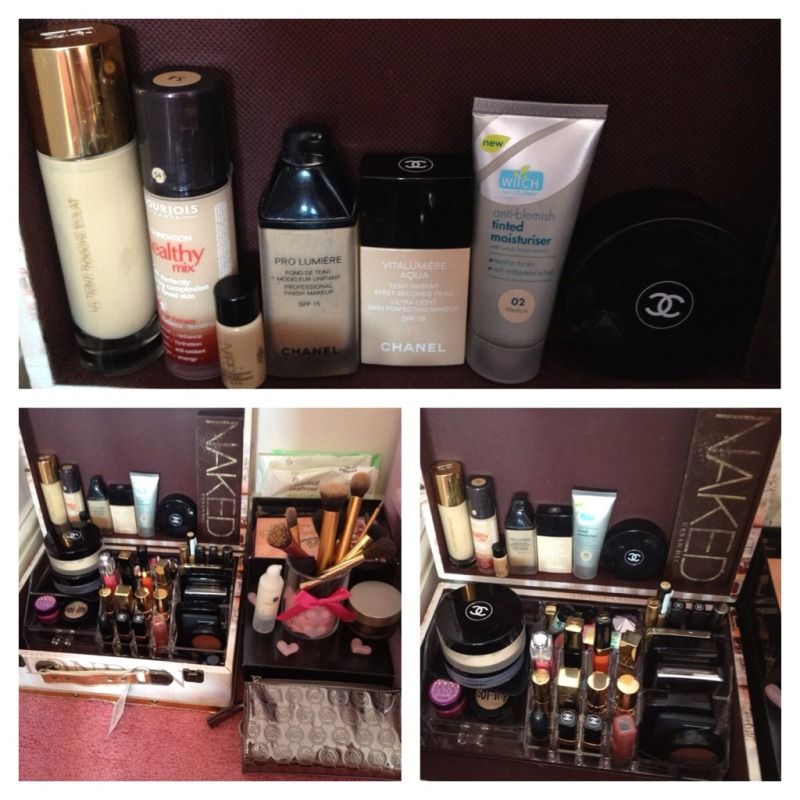 I store my most used foundations along the top ledge, along with my naked palette. I then keep brushes and makeup wipes etc to the right hand side which you can probably see. I love doing my makeup on the floor with my big long mirror, I know it sounds weird but I never sit on my vanity to do my make-up for some reason!.
Tah dah! finally brace free after two very long years. I must admit they didn't really bother me, but I am glad to have a nice set of teeth now. I hope you have enjoyed this post, and I would love to hear from you in the comments section below!.
Love India X