Hey Lovelies,
I visited the Maybelline website to order myself a little sample pack of the BB cream. I must admit I have never been into tinted moisturisers or BB creams, as I generally prefer my Chanel Vitalumiere Aqua which is a light water based foundation. However, after using my three samples I have managed to form an opinion on it to share with you all.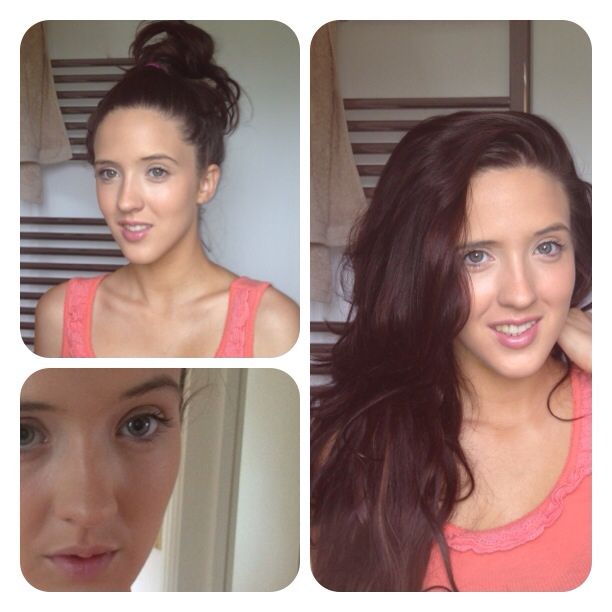 Above I am wearing the Maybelline BB in light with a dusting of my Chanel bronzing base to warm it up to my (fake) tanned body.
About
It has 8 claims, and I must admit I almost agree with all of them. The claims are as follows
Our gel-based
formula
enhances skin with 8 benefits in 1.
-Creates a natural glow (Yes)
- Compliments skin-tone (Yes)
- SPF30
- Hydrates all day
- Blurs Imperfections (Yes)
- Oil free, non-greasy
- Looks visibly smooth (Yes)
- Feels fresh (Yes)
My Verdict
I must admit this was quite a positive experience for my first ever BB cream. I have read that the Asian versions are better, but this is obviously because they originate from that part of the world. I did like testing this BB cream out. I noticed that my skin felt very refreshed after using this product, and it did appear to leave my skin looking smooth. I also noticed that is did blur certain imperfections, but it did not cover the redness on my cheeks and forehead.
I did mix it with my Bourjois Healthy Mix the next day for added coverage, but I found myself feeling a bit cakey. So I would probably just use this alone, and use my Collection 2000 Lasting Perfection Concealer to deal with my redness.
I haven't purchased it yet, but I think I probably will for my holiday in September. I feel like it would be perfect for days at the beach or by the pool.
Rating
7.5/10
Love India X