Hey Everyone,
Its that time of the week ;) where I show you what I have been up to. I normally post this on a Sunday, but I have a huge assignment to write.. so I thought it could come a night early. Today I went to the beach with my boyfriend, and had a fantastic day. The sun was shining, and it was really nice to spend some quality time with him.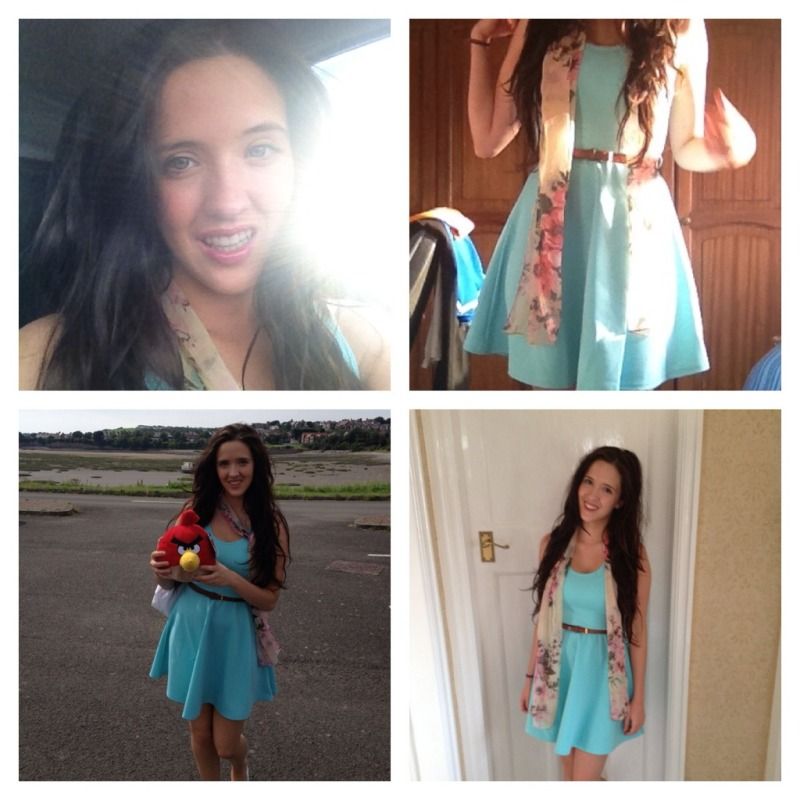 The weather was so lovely today, and it only went a bit cloudy on the way home. I had a really great day at the beach, and also went on a walk and sat by the ocean eating Chips & Curry. My boyfriend won me an "Angry Bird" from the entertainment area, and I was supervised how good quality my angry bird was. I wore a "Skater Dress" by Missguided and carried my Limited Edition Le Pliage handbag.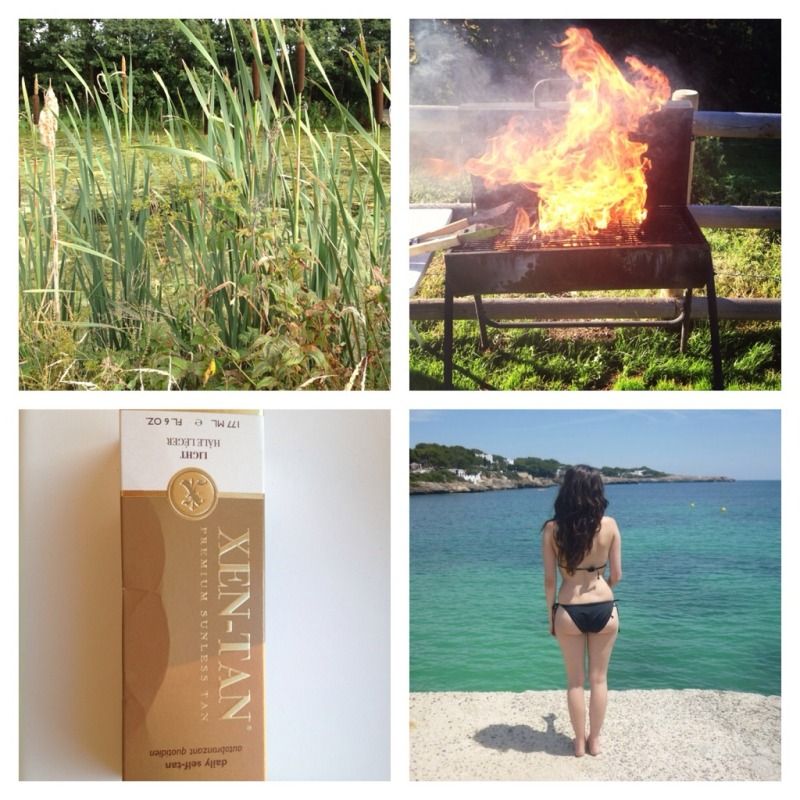 (L-R)
1 - I took this picture down by the lake at my families house, it is so peaceful down there.. and It was nice to spend some time just enjoying the scenery.
2 - I had to take a pictures of these flames, I thought my dad was going to set everything on fire... but he is amazing at doing traditional BBQ's, and we had some lovely food in the end.
3- I am so excited to review this XEN-TAN product, so keep an eye out!
4 - This picture was taken on a lovely Holiday in Spain, I can't believe how much my hair has grown since then. I can't wait to go back in September!.
Love
India X