Hello Darlings!
Firstly I want to say a huge hello and thank you to any new followers who have become a part of my blog. I really appreciate you following my blog, as without you I would have no blog to write. I have organised my first mini giveaway, which you can find on my blog page.
It was hard to do a post about my Top 3 Summer lip products, but I wanted to try and be a bit more specific. I definitely think my choice offers a good range of summer colours, and I have been using all three in rotation. I'm very surprised that my HG Rouge Coco shines didn't get in, but this summer I have been getting into some new lip products.
I also wanted to let you all know that today I had my braces off after 2 long years of having them. I'm so pleased with the results, and I can't wait for the right time to show you all my new smile!.
Love India <3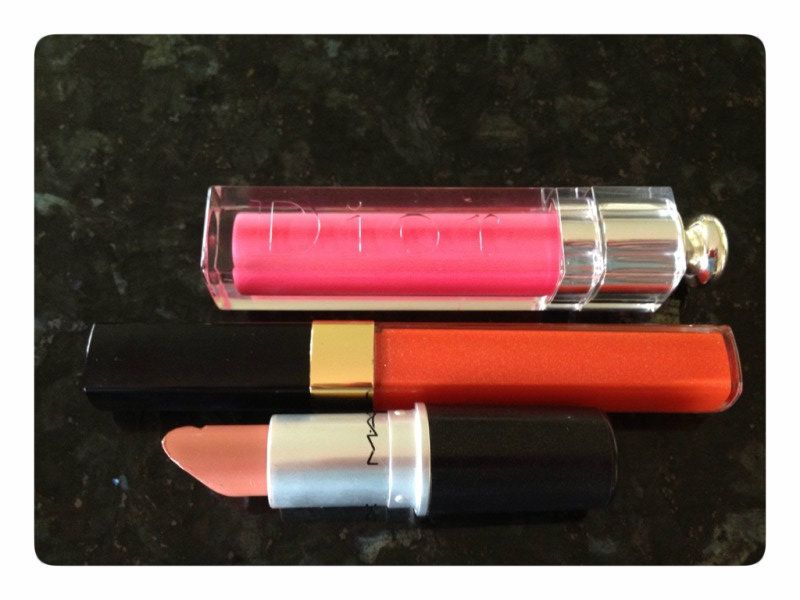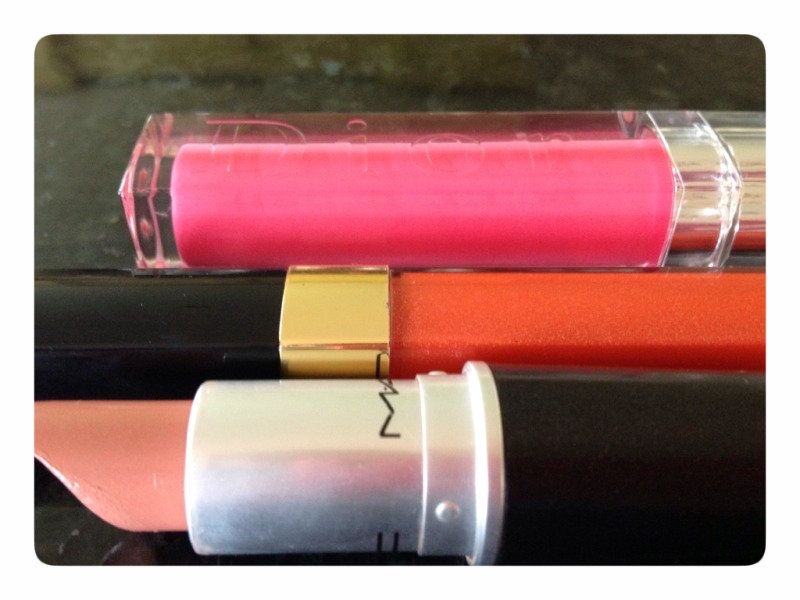 MAC Cremesheen "Shy Girl" Lipstick
This lipstick has not moved out of my make-up bag since having it. I must admit I'm not 100% in love with the consistency, as its not that moisturising in comparison to my Rouge Coco's. However, It has to be the most wearable perfect beige/peach/nude ever. It has been my favourite lipstick for relaxed days, and its beautiful when used to create a simple "Peach" summery kind of look.
Dior Addict Ultra Gloss "664-Rose Bikini"
Rose Bikini is one of the most beautiful "Pink" summer shades I have ever seen. It's extremely bright, but somehow very wearable. It adds such a gorgeous pop of colour, and it also lasts for quite a while. The texture is lovely, and definitely not sticky. I have been reaching for this gloss loads, and would 100% recommend you looking at it if you pass by Dior!.
Chanel "Calypso" Glossimer
This was a total duty free splurge, but I'm so glad I went for it. The colour is so beautiful, and Orange lips look fabulous with the right makeup. This gloss has some Gold shimmer, but not once have I ever felt any grit to it. I love the packaging especially, and the Gold because it is "Limited Edition". It is a very bright colour, but does come across slightly more laid back when applied to the lips.
I have been loving all three of these lip products, they are so beautiful in their own ways. I'm also really happy that I have picked 3 lip products, with a variety of colour. I hope you have enjoyed this post, and I would love to hear from you below!
X