Today, I am going to be reviewing the Xen-Tan Transform Gradual Tanning lotion. I am a huge fan of Xen-Tan products, and I'm already coming up to my third bottle of "Mist Intense" which is fabulous if you are a slightly more lazy tanner, or if you used to like spray tans like myself. However, recently I started wanting to try a gradual tanner that could moisturise and extend the life of my "Mist Intense" tan. I did have a St Tropez gradual tanning sample from a magazine, but I must admit I wasn't that impressed by it at all. I have been giving this product quite a vigorous test drive for around four days now, and I feel that I am ready to give you an honest review.
I have been sent this item to review by the brand Xen-Tan, but I make it my main priority to be truthful to my followers who I respect the most for taking the time to read my blog. I have always loved Xen-Tan, and I would only ever do a review on a product, if I was convinced that the product was suitable.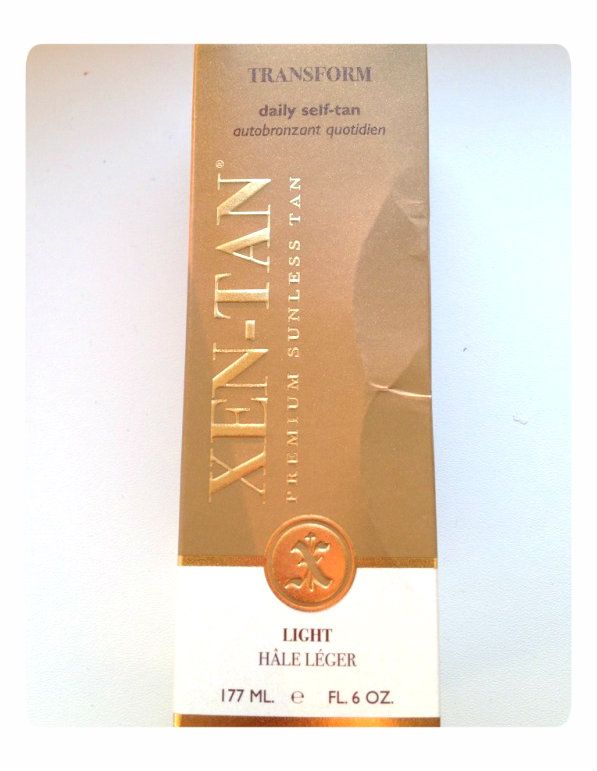 Perfect for those who want a natural-looking tan that develops gradually and leaves skin looking radiant and healthy for days.The subtle citrus melon fragrance means you can apply it anytime and feel confident that no one will know but you. Unless the natural sun-kissed colour gives you away! Completely streak-free, Xen-Tan Transform is so light and creamy you can use it as a daily moisturiser, helping nourish and maintain your skin. And thanks to its innovative time-release formula, your beautiful olive glow will start to develop from the very first application, giving you the freedom to control the level of colour that's right for you.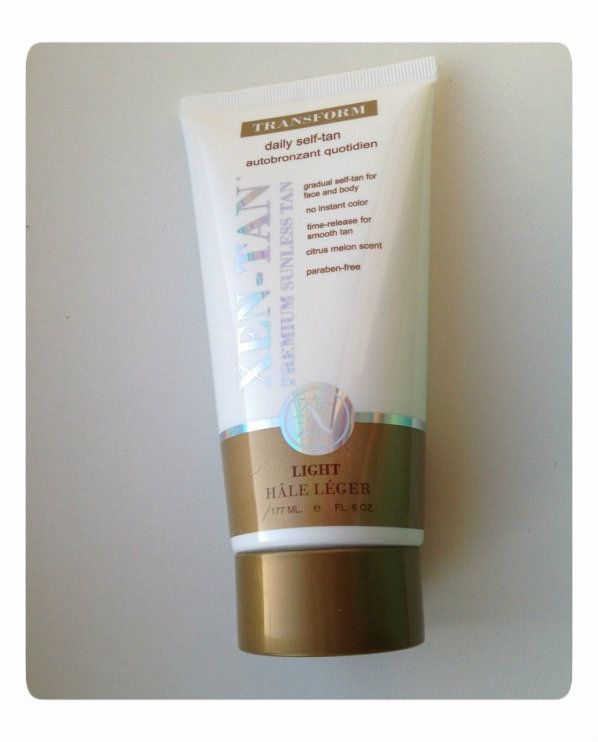 I like the packaging for Xen-Tan its practical and pretty good to travel around with. The price of this product is £15.99 which I don't think is that bad, I get the feeling that this product could last me quite a while. Xen-Tan is a high end tanning brand, but you have to bare in mind that even though the prices are quite high, they do offer fantastic tanning products.
Firstly, I have to mention the scent because its really lovely. Instead of the signature Vanilla Xen-Tan smell this smells more like a "Lemon Meringue Pie". The sweet citrus smell, makes putting the lotion on a much more enjoyable experience. In terms of smell Xen-Tan have definitely got it right, as you don't have to experience that horrible tanning smell. This product is a dream to put on, and my skin has felt nicely moisturised since using this gradual tanner. More importantly the colour it gives is a really healthy looking glow. It is the perfect foolproof colour, as it adds a nice buildable warmth to your skin tone. I think this tan would be fabulous for lighter skin ladies, or someone who is looking for a lovely easy to use tan extender.
Result
[No-Edit]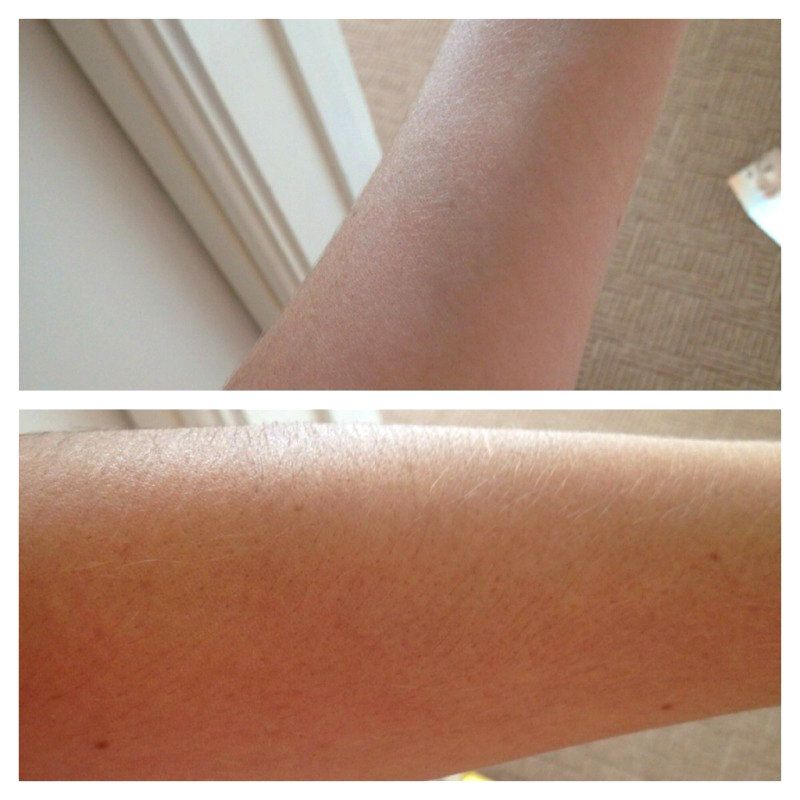 [No Edit] Top (Before) Bottom (After)
The top image of the first picture is a true representation of how the tan looks in natural lighting after around 2 applications. I have tried to take pictures in different lights, to give you a fair idea of how the tan can look. I am really happy with the colour, as it is very natural and easy to get away with. I have been extremely impressed by Xen-Tan once again, and I would 100% recommend the brand to anyone looking for a tanning brand that really does do what it says on the box!. I really want to try the "Gradual Face" tanner next, so If I go ahead I will keep you updated!.

What do you think about the brand Xen-Tan ?

Thanks for reading :)