Hey Lovelies!
Before I get into today's post, I have to say the
BIGGEST
thank-you to all of my followers old and new for getting me to 400 blog followers. Most of you know that I suffer quite badly with anxiety at times, so your support means more than you might think!. I currently have a "Benefit Ultra Plush Lipgloss" Giveaway which only has 1 day left, so make-sure you visit this
link
to enter. I am also going to be having a 1 day twitter giveaway of a luxury skincare sample, which you can find more info about on my twitter account "
JewelBeautyBlog
"
Today, I am going to be doing another "Mini" review of one of the products from my amazing Benefit "Go Tropicoral" kit. I would 100% recommend these kits, as they are a fabulous way to try out up to four Benefit products. Even though the products are small, they will still last you a very long time.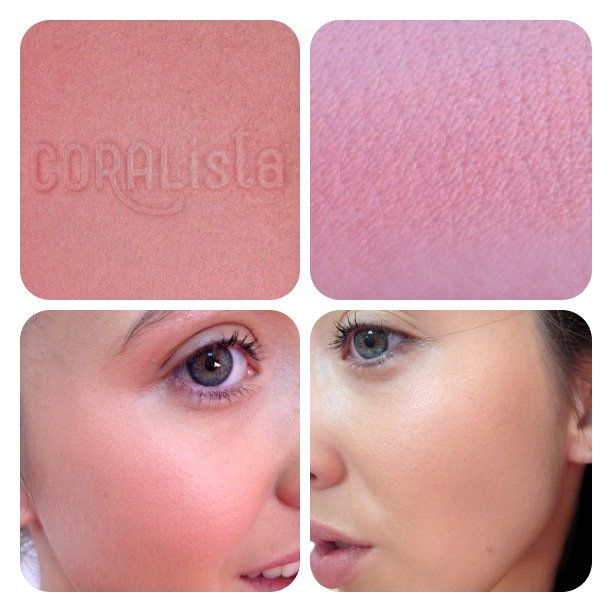 What I like
Coralista is a shade that reminds me a bit of my Chanel Rouge Coco Shine in Evasion, as its the kind of shade that can truly work as an everyday colour. It's a perfect Coral/Peachy Pink shade, that gives a wonderful glow. It can be worked to different intensities, which I have tried to show in the above pictures. The smell is also wonderful, and it makes the product even more amazing to use. Since having my "Benefit Go Tropicoral Kit" I have used it every single day, and I can see me purchasing a full size version when I run out of it. I can't comment on the packaging, as I don't have a full size version but I do have other Benefit boxed powders, and as always Benefit sure don't fall short in the packaging department.
What I don't like
I honestly don't dislike anything about this blusher, because its absolutely beautiful. However, only a small amount of people in the blogging world have said that it has been to "light" on them.
Verdict
This blusher is beautiful and awakening, which makes this blush a really good staple to have in your beauty collection. It is expensive, but I would recommend Benefit or NARS if you ever wanted to have a high end blush splurge. I think that "CORALista" could become a top favourite of mine in the future, as I haven't been able to put it down since getting it.
Rating - A+
Thanks for reading my lovelies & don't forget to comment below with your links!
Love India X