Hey Beauties!
Hope you are all doing really well ? - I have quite a random haul for you all today, which features technology, skincare & clothing haha. I also have some exciting news about my business "Jewel By India R".
So yesterday my dad totally surprised me by getting me the "New Ipad", It was actually one of the biggest shocks ever, because I hadn't even mentioned getting one. I am so grateful though, and can't wait to make use of it.
Ahhh Ipad! I am so excited haha, but I can't forget my little skincare haul !!
When I was on holiday I totally fell back in love with the "Avene Thermale Water" and I literally seen such a huge difference in my recently irritated skin, that I had to buy some more skincare. I purchased the 300ml Avene Thermale Water, Avene Extremely Gentle Cleanser, Avene Anti Redness Emulsion & I also got a sample of the Avene Micellar water. I also purchased the Neutrogena Blackhead eliminating cleansing lotion for my nose, I honestly think the "Visibly Clear" range is one of the best for problem skin.
Finally, I was having a look through the Jack Wills website and I found this cute jumper. The reason I love the design is because I live in the country, so I see pheasants a lot and happen to think they are really cute. It also fits in nicely with the "Heritage Trend" for this season.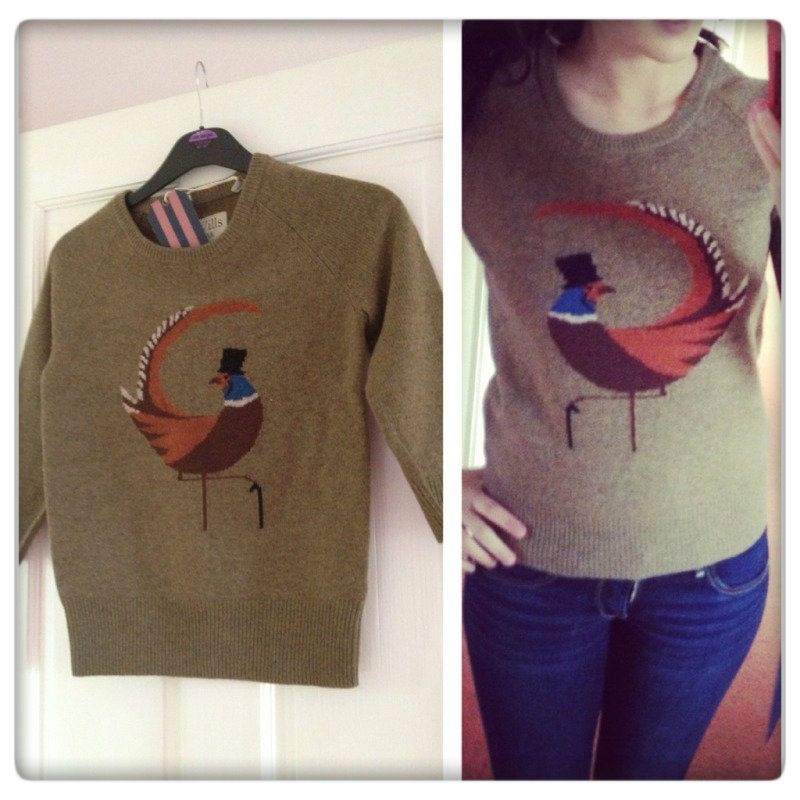 Ipad -
Apple
Avene Skincare -
Garden Pharmacy
Jack Wills
"Pheasant Jumper"
I also wanted to mention the new arrivals to my website
www.jewelbyindiar.com
- "Majestic Mango" & "Winter Berry" are luxurious hand-blended lip balms which are made with the finest ingredients, and customised with Swarovski!.
Let me know what you lovelies think ?