Hi Beauties!
Oh my god! how nice has this UK weather been ?! I'm sure I can speak for most of us as we are totally not used to heat waves haha. I'm so sorry that I have been a little distant, but I have had total drama with uni, as i'm approaching the final year now in my Business and Management Degree, plus work has been demanding as ever! who thought spa life would be so hectic haha. I also just wanted to say congratulations to all my lovely blogger girlies and guys that got through to the COSMO blog awards. I wish that I had of been able to get a bit more involved with the blog awards, but at the time I was so busy with a uni final and I was really struggling to blog, travel, work and do uni at the same time - So I'm going to be voting for my favourite blogs and routing for you all!
Anyway, today I'm going to do an initial thoughts post on my first ever NARS foundation! Considering i'm a make-up junkie I only have a few NARS products (Blushers) as NARS are extremely well known for them. I decided to take a trip to John Lewis in Cardiff and I met a lovely girl who I found out was also a blogger!! I was so happy and I love meeting new bloggers. She matched me up to the NARS Sheer Glow Foundation in Punjab and so far I have been really impressed. I love my Chanel and YSL foundations to bits, but after I broke out after using Laura Mercier I felt like I needed to try something new and NARS was my next mission!
Pretty Please check out
http://phazestyle.blogspot.co.uk
her blog is gorgeous! and she is just getting back into blogging, and I think it would be great to show some true blogger support!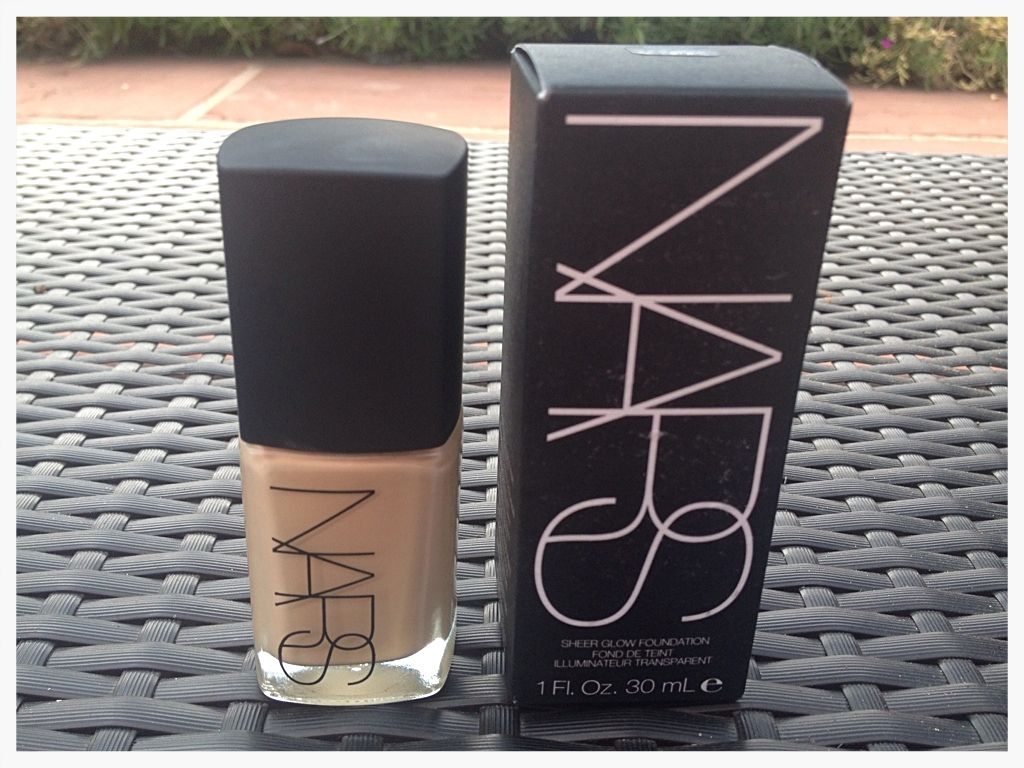 NARS Sheer Glow Foundation
The night before I visited the NARS counter I was checking out the NARS website doing my research true BBlogger style haha! and I was so so impressed with how NARS give details of the tones and shades of their products and I found it so helpful to know whether the products were pink, neutral, golden or peach toned. When I made my lovely new blogger friend we talked about what foundation would suit my normal to combination skin, and I was super happy when I found out that the Sheer Glow foundation was perfect for normal/combo skin - but sadly when I come to buy it my shade "Punjab" was sold out :( boo! so as you can imagine it was straight on order when i got home haha.
I have worn the foundation twice so far and I am really enjoying it! my older sister said that it was the best match she had ever seen on my skin. The shade I was matched too was Punjab which is a light/medium shade with gold/peach undertones. Even though I'm quite pale I have neutral undertones opposed to pink! - plus I always opt for more yellowy/golden tones as it helps combat the slight redness on my cheeks. I love the silky fluid texture and I find it extremely easy to apply, as well as feeling super hydrating and comfortable on the skin. I love weightless foundations, but I feel that this foundation is going to be great to also build into a more medium coverage, which is great for events or going out!
The only thing is I haven't used a foundation without a pump since using Chanel's Teint Innocence and a Bobbi Brown foundation a few years ago, so it might take me a while to get used to using a foundation without a pump, but apart from that I really love the NARS packaging and think its sleek but also edgy at the same time. I'm really looking forward to using this foundation more and I can't wait to do a full review for you lovelies in a few weeks time. I am actually going shopping tomorrow and can't wait to pick up some more NARS goodies :D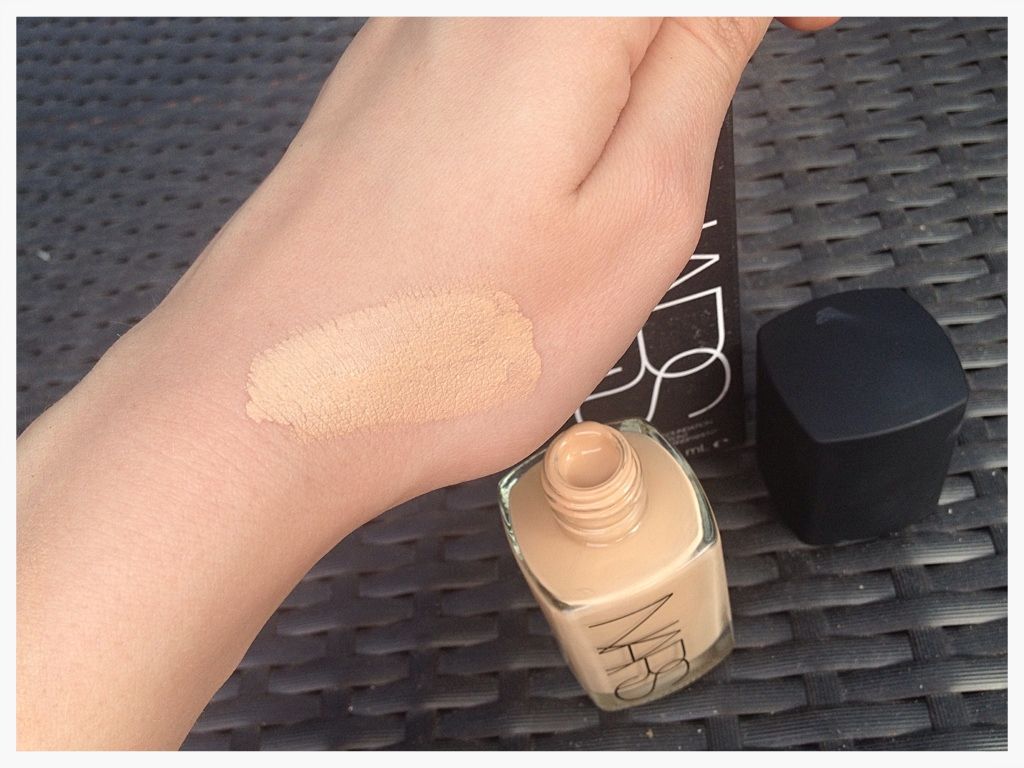 Have you used this foundation ? I would love to know your thoughts and any advice!
Love
India x