Hi Lovelies!
I hope you are doing well ? - I have been enjoying a couple of days off, as well as getting used to my new car that I got just under a week ago. Today's post is going to be about the L'Oreal Skin Perfection 3-in-1 Micellar Solotuion. Recently, this product has been appearing all over the blogosphere, so I wanted to let you all know what I thought about it as well. I have tried quite a few Micellar Solutions now from Avene, Vichy and Bioderma, but in all honesty this is absolutely my favourite. I'm sure you lovelies all know about Bioderma and its cult following, but for me the Micellar was good! but it didn't leave a lasting effect on me like the L'oreal Skin Perfection did. I have been loving it in the evening as a pre cleanse, and then in the morning for a quick cleanse when I'm in a rush. I hope you enjoy this post lovelies, and as always I'm here to chat too if you need any help or advice.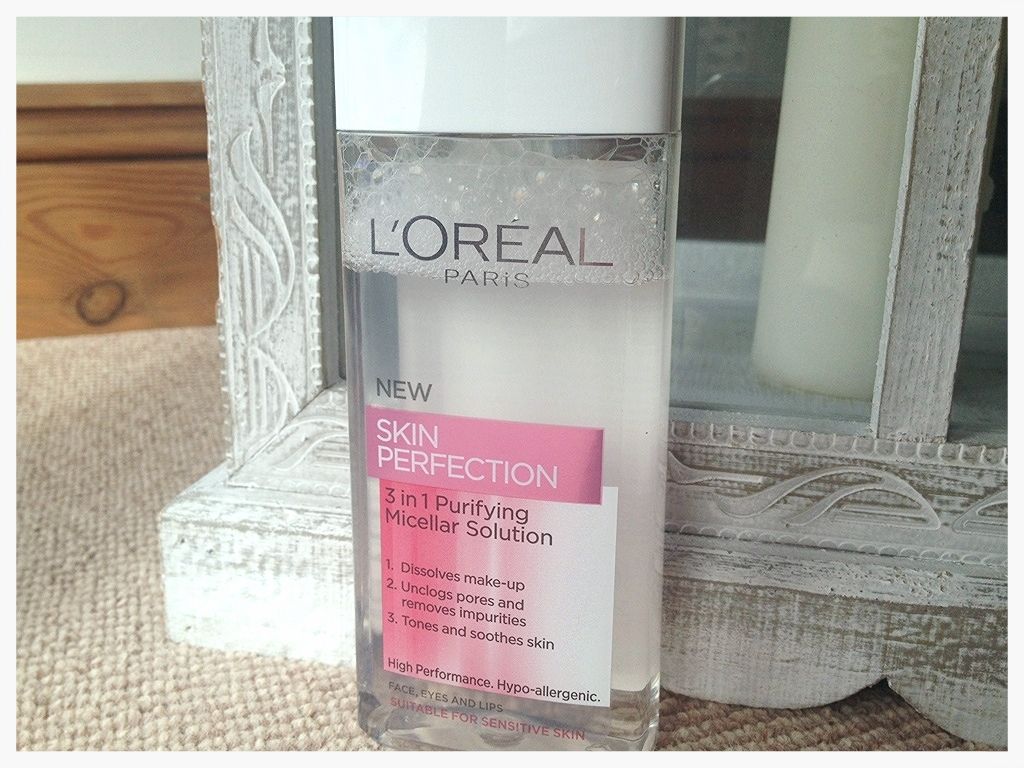 About
L'Oréal Paris Skin Perfection Purifying Micellar Water, high performance cleansing for
sensitive skin
.
Used by make-up artists, the 'micellar' solution swiftly removes all traces of make-up and acts like a purifying magnet on skin's surface to capture and draw out excess oil and impurities
So gentle,
skin feels soothed and toned
. Hypo-allergenic. No Alcohol. Dermatologically tested.
Review
This is definitely a drugstore gem! It is fantastic at cleansing, toning and soothing the skin.. just like it claims on the bottle. It is one of the only products that I have ever used that has caused no irritation what so ever to the eye area, and in fact I use this to remove my eye-makeup over my actual eye-makeup remover. It removes make-up better than some of my expensive cleansers, and It does leave my skin feeling toned and soothed.
I use this every single day usually as a pre-cleanse at night and then a quick cleanse in the morning and my skin has been left feeling completely soothed and ready to go! I do tend to follow up with my Elemis Soothing Apricot Toner in the morning, as this acts as a second phase cleanser as well as insuring my PH levels are back to normal after cleansing.
The packaging is super sleek and I love that its not a typical round bottle, as it just makes it look a little more interesting on my beauty table. I also like the White and Pink combination, as it makes it look nice and pretty :D ( I'm a sucker for cute things)
I will 100% be re-purchasing this product as it has already become a staple and even replaced my Clarins Peach Water Cleanser! the fact that it doesn't have scent is also amazing for girls/guys with sensitive skin, which makes this product even better. I would totally recommend this product in an instant, and I think this will be great to travel with when I go to Florida in two weeks time.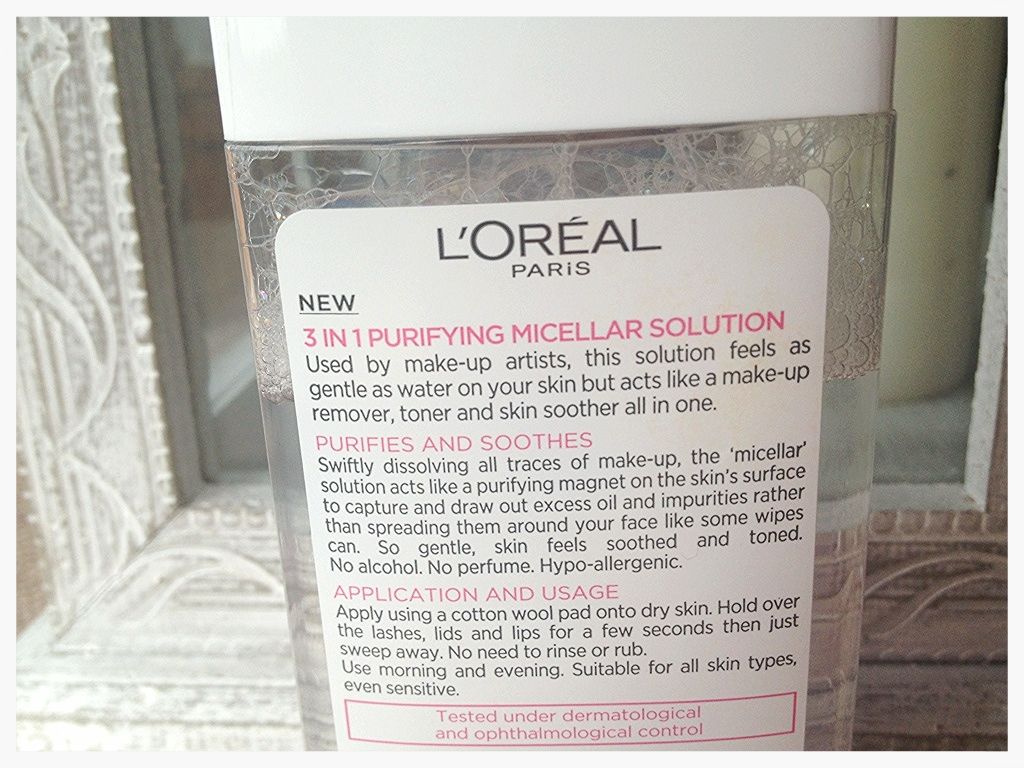 Overall ?
For around £3.33 I think that this is an absolute bargain! especially for a product that works just as well as some high end products. In my opinion its better than the Bioderma Solotuion as it does a really similar job for a fraction of the price. When I was using Bioderma I found my skin didn't feel completely comfortable after use, in comparison to my skin feeling soft and settled after using the L'Oreal soloution. Thumbs up for L'Oreal! - I would love to hear your opinons about this product, as loads of people are talking about it right now :D - Take care dolls!
Love
India X