Hi Beauties!
I'm back with another post woohoo! it feels great to be starting a New Year with my little blog. I'm in the process of planning a little make-over for my blog to make it feel a bit more fresh. I did think about changing my header, but it was hand illustrated for me and it really does tell a story about me! I love bags, makeup, jewels and the colour Pink haha. I'm planning it for some point in January, but I will be tweeting about it on my Twitter account, which you can check out just on the right hand side. I have been buying loads of beauty goodies during the festive season, so I really need to get my blog on and start telling you lovelies about my latest purchases haha! Just before Christmas I purchased two popular products from Bobbi Brown, as I was in desperate need of a concealer. I had just finished my second Benefit Fakeup Concealer, and despite loving it... I just fancied trying something new (The Beauty Blogger in me haha) Anyway, I have had my ups and downs with Bobbi Brown makeup throughout the years.. but these two products are absolutely amazing, and have definitely made me want to try out some more products from the brand. I hope you enjoy this post beauties, and I would love to hear from you in the comments section below, plus you can always tweet me :D PS - Sorry about the weird "W" for some reason it just wouldn't go away.. even when I changed the font :(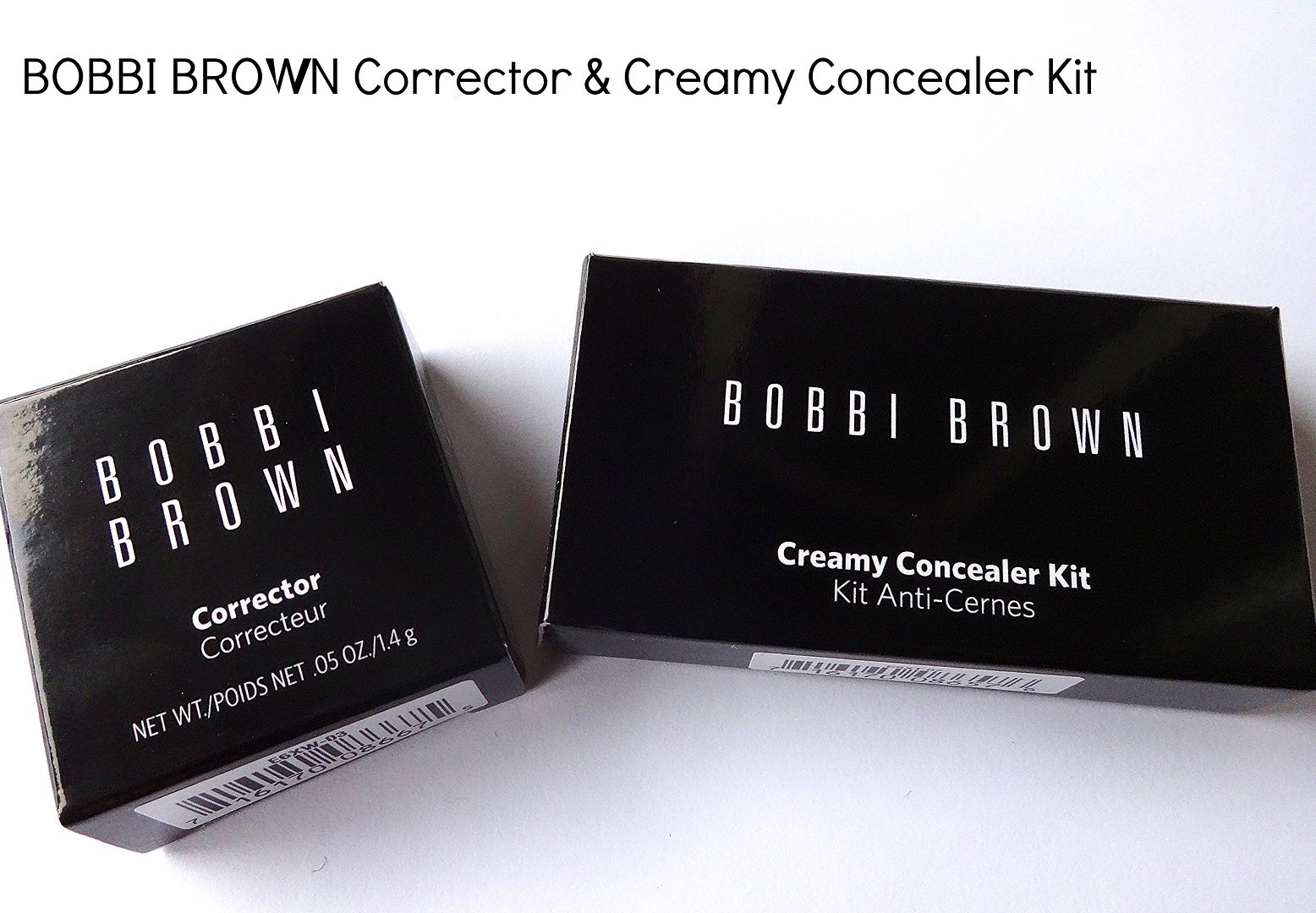 About
Bobbi Brown Corrector -
A wake-up call for tired eyes. Corrector is pink- or peach-based to neutralise under-eye darkness and is designed to be used before Creamy Concealer. New and improved formula is long-wearing and brightens dark circles with quick, just-right coverage that's easy to blend and won't crease. And since great makeup starts with healthy skin, Corrector is infused with skin conditioners to protect the delicate under-eye area.
Bobbi Brown Creamy Concealer Kit -
Conceal and set in one portable kit. Bobbi's Creamy Concealer blends easily to instantly cover, lift and brighten dark circles. It also helps maintain skin's moisture levels for a smooth, virtually line-less look. Fuss-free pressed powder sets concealer for long-lasting wear.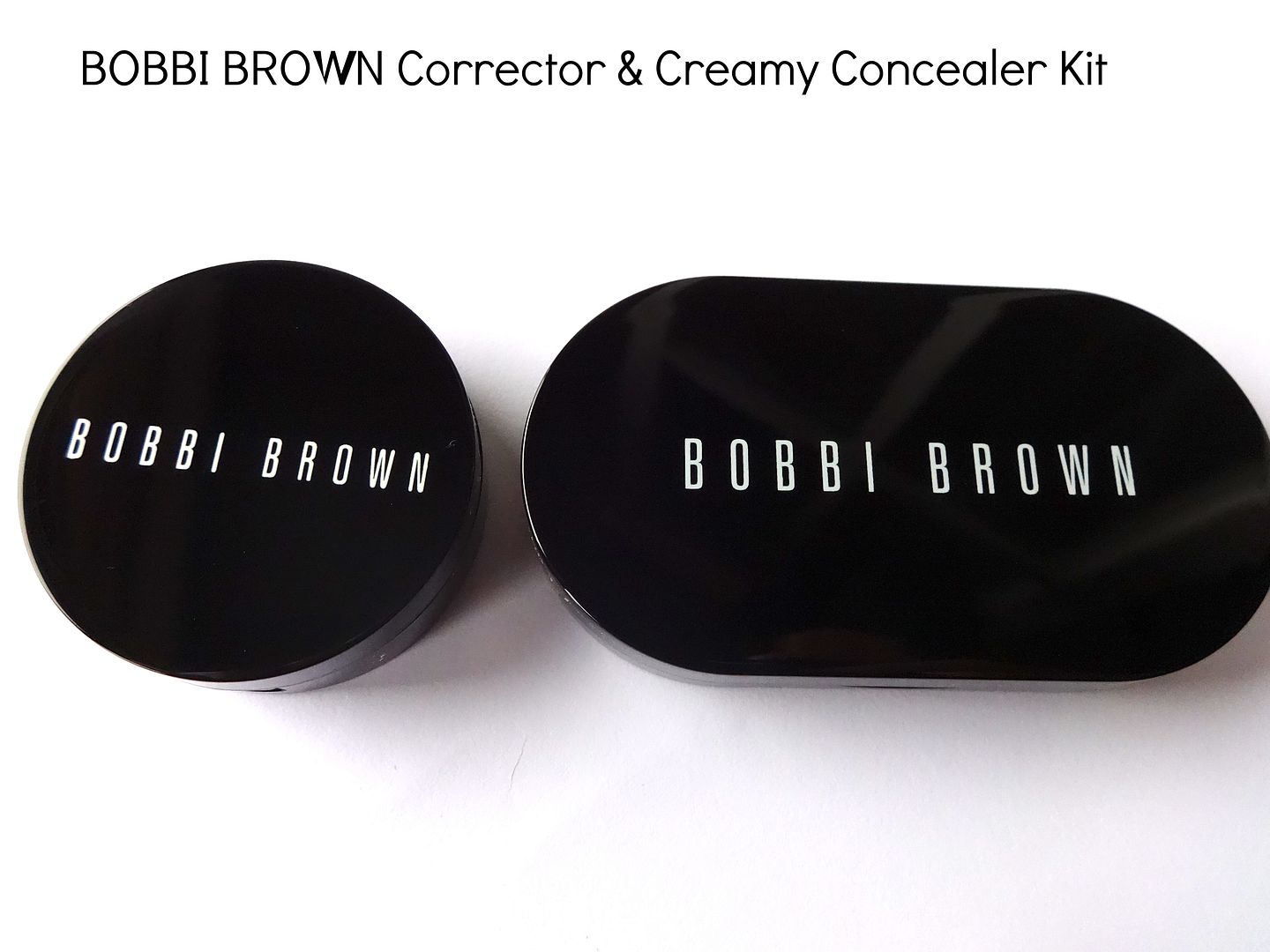 Review
Corrector (Light to Medium Bisque) - I have tried various corrector's from both drugstore and high end brands, but I genuinely think this is the best one I have ever tried. I didn't actually intend to get this haha! but once I seen how the lady applied it I knew that it would be such a benefit to me and my dark circles. The Pinky tone is fantastic for correcting the darkness under my eye area, but what sets this apart from other corrector's is the fact that it has amazing coverage that lasts so much longer than any other I have tried. I have also found it doesn't crease at all, even when you layer the creamy concealer over the top! I also like the fact it has some coverage on its own, as this means It keeps my eye area looking pretty flawless all day long whilst I'm at work. The packaging for both products is very sleek and travel friendly, with the bonus of having a mirror as well :D (great for quick touch ups)
Concealer Kit (Medium Beige) - This concealer is so different from my last under eye concealer "fake up" by Benefit it actually reminds me a little of Benefit's Boi ing concealer in texture, as it's not as fluid or moisturising as fake-up, but this concealer is designed to be a lot more of a high coverage concealer. I was worried this would feel cakey in comparison to Fake Up, but actually its not too bad at all! obviously I do need a better eye cream with this one, but the coverage it gives is absolutely amazing. I also find that it hardly creases at all, even when used with the corrector! The Yellow powder is also handy, and I like to sweep this over my eyelids to help correct the tone, as well as just making them look a little more perky! just what you need on these horrible cold mornings haha.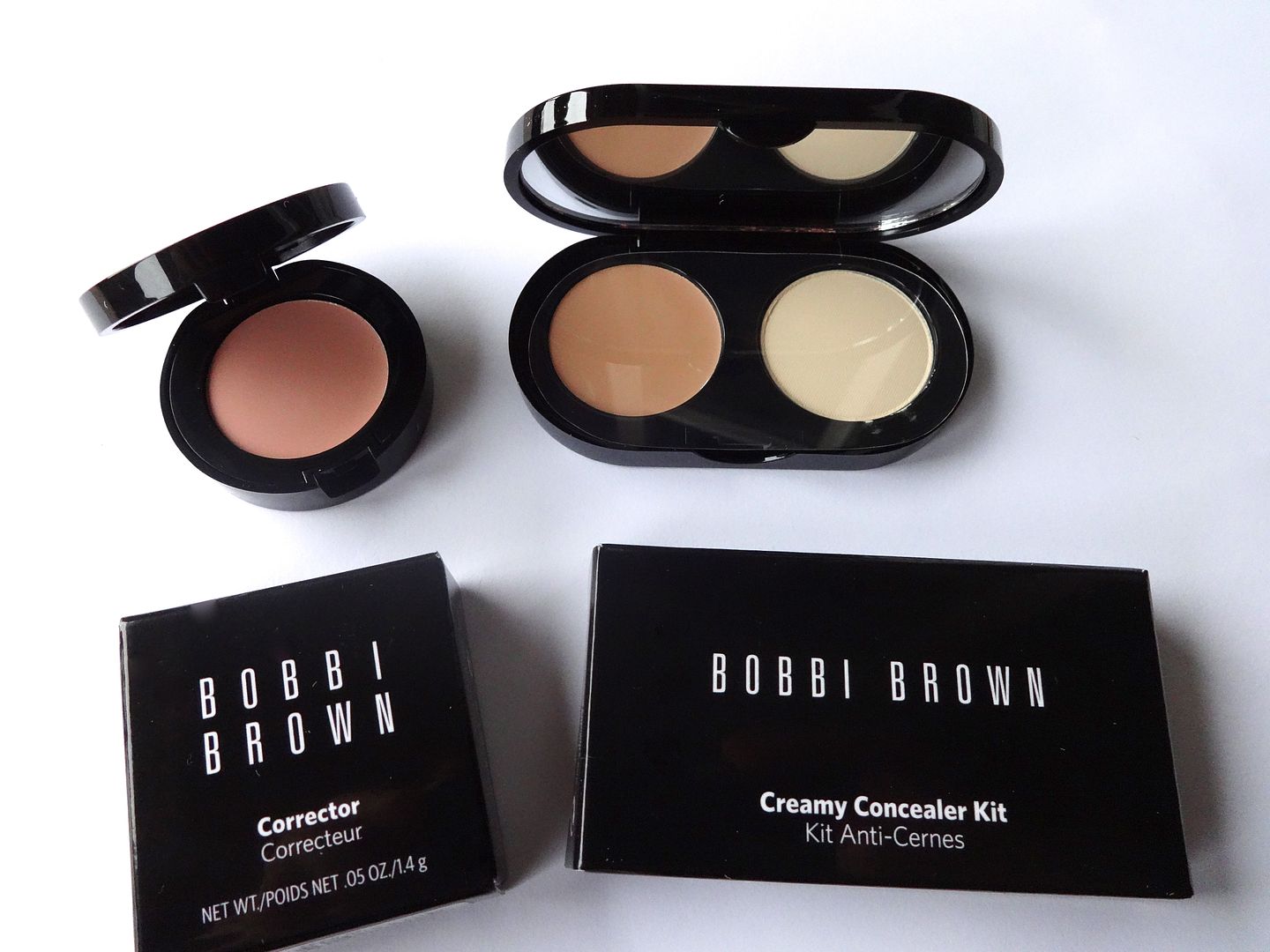 Overall
If you are looking for a corrector/concealer that really does hide dark circles then these two products are probably a very good place to start. I have been amazed at how well they work together and the lack of creasing *woohoo*, as well as having amazing longevity. You probably could get away with just buying the concealer if you didn't want to splash out on both, but the corrector is by far the best I have tried from any other brand and I really do recommend it. The only thing I can think of is that it might not be moisturising enough for some people, and it can be quite hard to work with without a brush. However, a good eye cream can easily sort that problem! I have been using Origins Eye Doctor, and I have had no problem with dryness at all. Overall, if you are looking to make your dark circles vanish for the day, then these two products are so good! I also think this is a great concealer to use when you are working, as it does pretty much stay put all day long. I think the packaging is lovely and sleek, and I have been loving using these two products together to create a flawless under eye area!
The Swatches
I hope you have enjoyed this post! and your feedback would be appreciated, as I have lost a little confidence in my blogging recently :(
Speak soon lovelies!