Hi Lovelies!
I hope everything is going well for you ? I moved into my new place last night which was so much fun, and you can check out the updates on my Instagram account "indiarobyn" if your interested to see the progress I'm making. I'm falling in love with my new room, as its just the most perfect room for a beauty and handbag addict like me :D haha! The Bathroom is gorgeous, and finally I have plenty of space to store my beauty and skincare collection. I also have a walk in wardrobe area with loads of space to hang my clothes and store mine and my mums handbag collection. The past few days I have gone a little (extremely) candle crazy and I think its to do with wanting to make my new bedroom as comfortable and cosy as possible. It takes me ages to settle into a new bedroom, so I want to make sure that its a really lovely and relaxing space for me to chill out in. I decided to purchase some new NEOM Travel Candles for my new room, as they have an extremely luxurious reputation. I couldn't wait to take some pictures and show you what ones I got. I was so tempted to start burning them last night, but the blogger in me resisted haha. I hope you enjoy this post, and as always I'm here if you ever need me. I also wanted to say Thank You for the amazing response I have had on my Elemis Giveaway Post down below, it's so nice to have so many lovely comments, so a huge Thank You to all my lovely readers!
About NEOM
NEOM ORGANICS offer a modern luxurious take on beauty and home treatments. All NEOM products are organic, as well as being holistic treatments due to the high content of essential oil in each product. NEOM don't agree with synthetic scents and harsh ingredients, instead they create fabulous natural scents that evoke complete indulgence.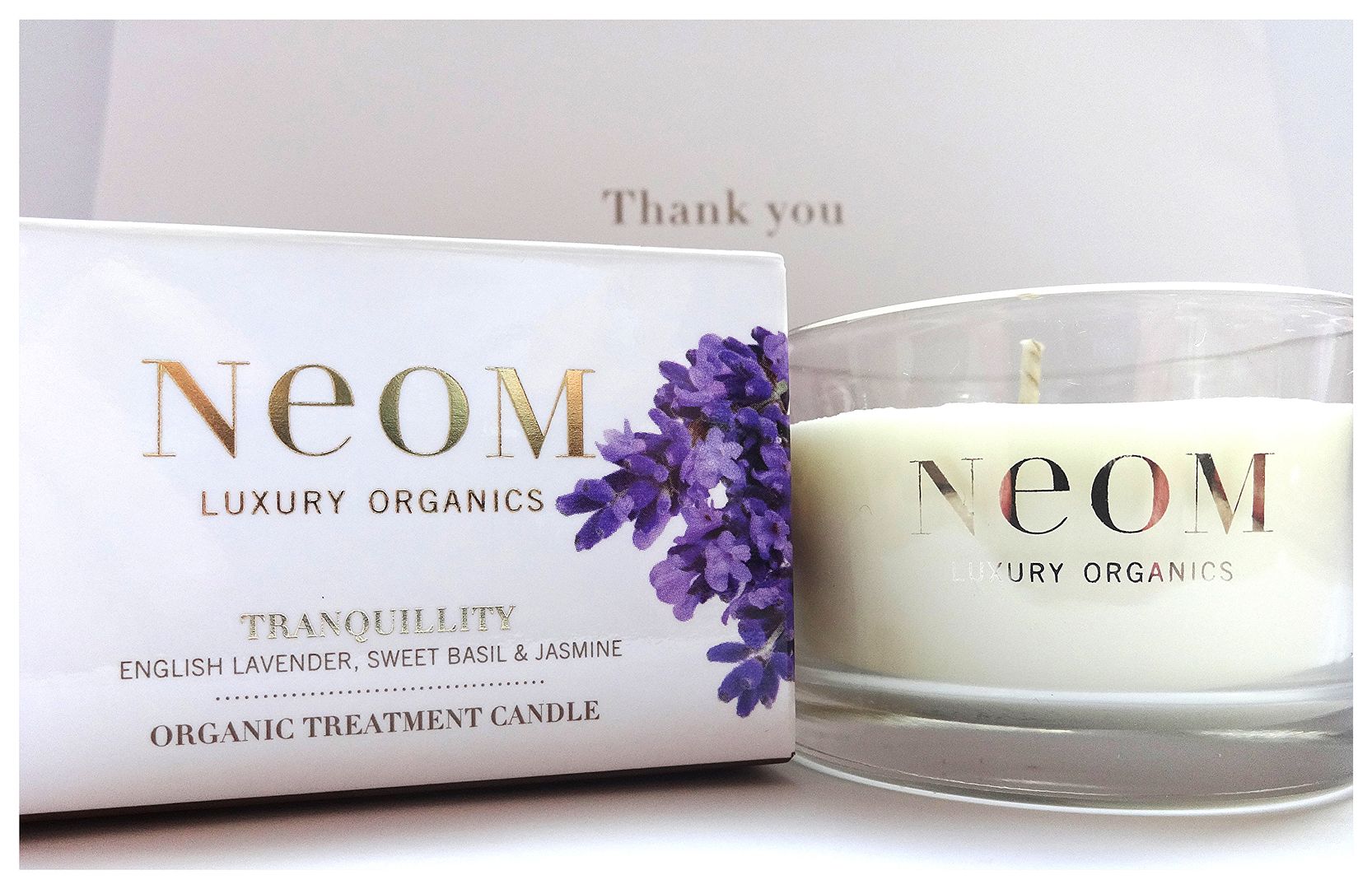 Tranquillity
The first Candle I wanted to look for was something deeply relaxing that would help me sleep at night, as I do suffer quite badly with not being able to drop off to sleep. The Tranquillity Candle is definitely a popular scent from NEOM, as it uses English Lavender, Sweet Basil and Jasmine to completely relax your senses. NEOM also say that English Lavender is cleaner smelling than French, which makes the scent slightly sweeter and more floral than French Lavender which is traditionally quite musky. Therefore, this candle is the perfect pre bedtime treat, it has also won numerous awards for its fantastic and proven relaxing properties. I absolutely love the smell of this candle, and can tell its going to me my new best friend at bed time! it took me quite a while to get used to Lavender as a fragrance, but now I love it and it has genuinely helped me get through so much stress and anxiety!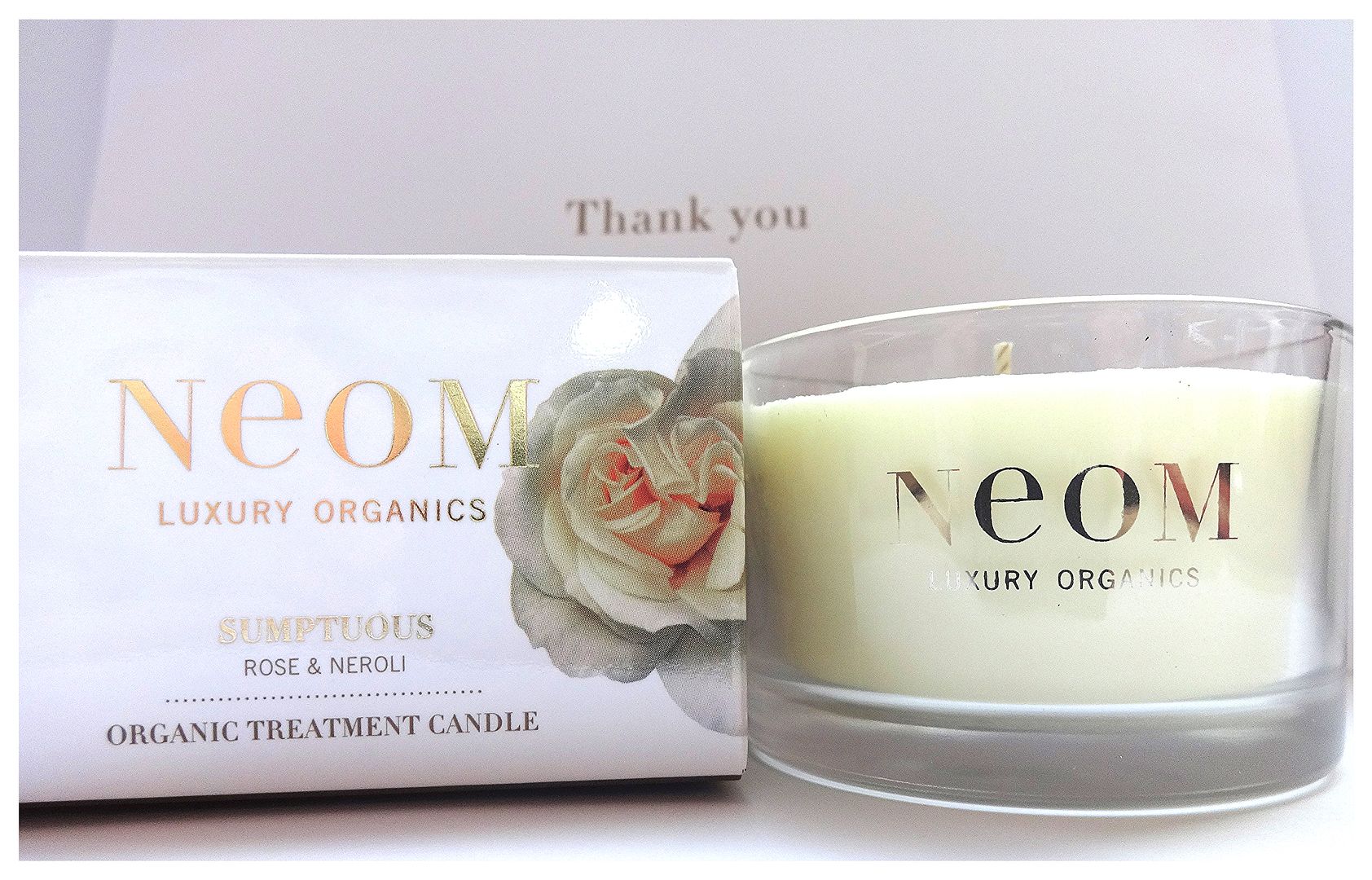 Sumptuous
I then decided that I wanted to try something with quite a luxurious fragrance, and after looking through NEOM's impressive collection I decided that Sumptuous would be the perfect treat for me. With luxurious ingredients including Wild Rose with Neroli (Orange Blossom) the Sumptuous candle is designed to create an opulent feel-good scent. Rose is used for a calming effect, whilst precious Neroli helps to lift your spirits. I'm really excited to burn this candle as I think it's a good happy medium between being uplifting but also very calming. I can imagine burning this candle whilst in the bath, or early evening in my new bedroom.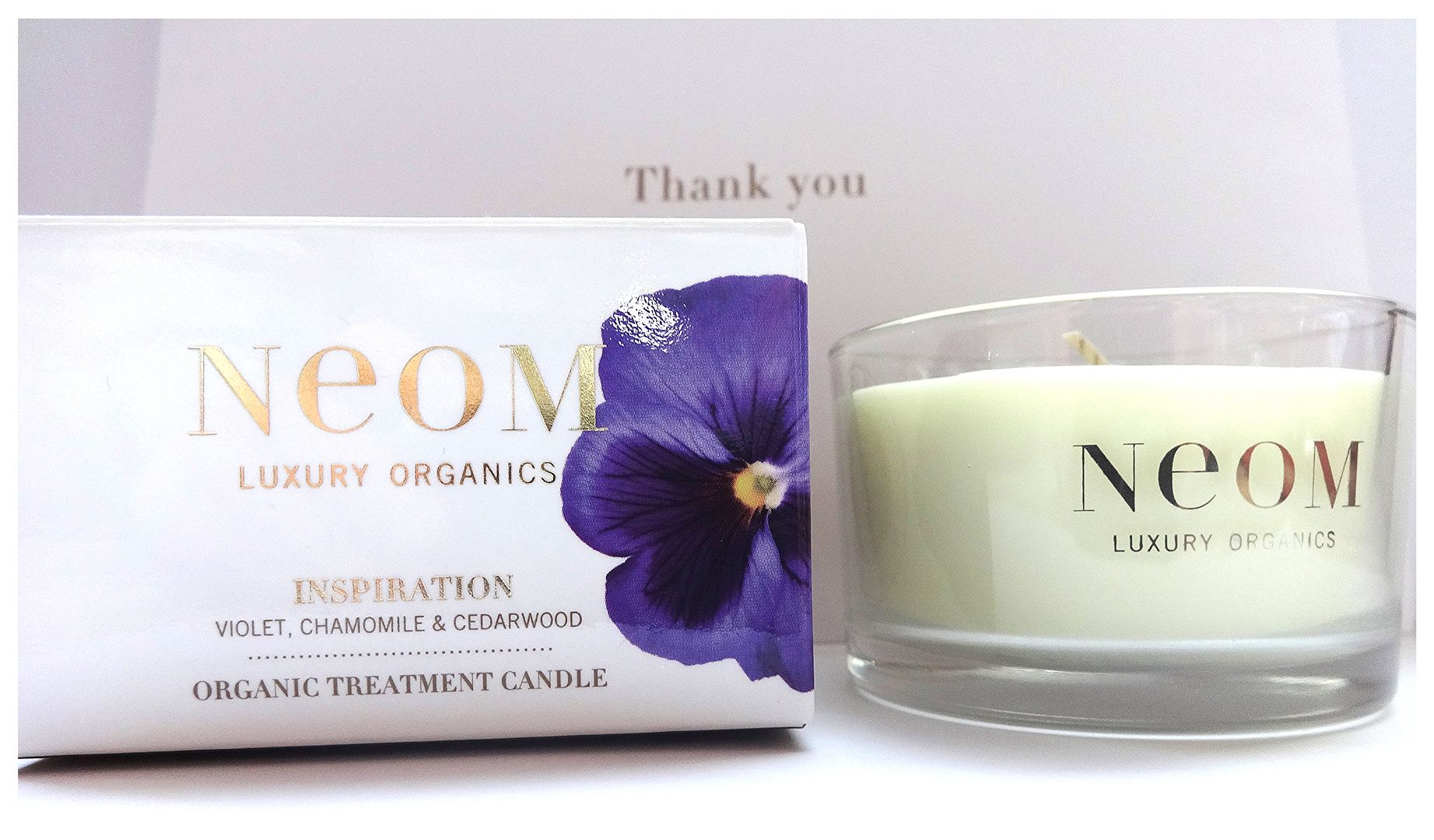 Inspiration
Finally, I wanted to opt for something that would be more suitable and uplifting for the day time. I chose Inspiration, as I was instantly sold when I saw that Violet was one of the main ingredients. The Inspiration Candle uses a mixture of Violet, Chamomile and Ceadarwood to create a vintage, girly and unique charm. It is also designed to create an inspiring and motivational aroma, which is the perfect way to kick start the new year, and new beginnings. I'm really excited about this candle, as Violet is one of my all time favourite fragrances. I can definitely see myself burning this candle when I'm doing university work, as well as making new and exciting plans for 2014!
Overall
I genuinely couldn't be happier with these gorgeous NEOM Travel Candles. They are going to be absolutely perfect for my new bathroom, and they all smell amazing. I'm also beyond impressed with NEOM's customer service, and I love how they let you use your reward points from previous orders to deduct money off your next order! I wish more websites were so good with their rewards system. I have used NEOM candles for a few months now, and I can 100% recommend them! These candles retail at £15.00 each, but NEOM do occasionally offer some discounts :) They are definitely worth the price tag! I hope you have enjoyed this post lovelies, and I would love to hear your thoughts in the comments section down below.
Love