Hi Beauties!
I hope you are all well, and that you are having a good week so far. I just wanted to take the opportunity to thank you for all your lovely supportive comments, tweets and messages about my blogging. It gives me so much confidence to know that my reader's are really enjoying what I'm posting about. Today's post is pretty exciting, as I'm going to be introducing you all to a New breakthrough beauty product "Bee Veom Facial Oil" after launching worldwide just last week the Skin Chemists' Been Veom range is definitely a revolutionary product with no other competitor's in its field. I'm a huge facial oil fan so as you can imagine this was something so exciting for me to try, and of course I wanted to inform you lovelies about it as well. I do have a special offer for you, but I will leave that information further down in the post after I have explained a little more about this new "Super Product". I hope you enjoy today's review lovelies, and as always I'm here if you ever need a chat or even to just ask some beauty or blog related questions. You can either reach me through my social media Icons just to the right hand side, or you can leave your thoughts in the comments section down below. I love hearing from you, and I will always be there for each and every one of you if you need me :)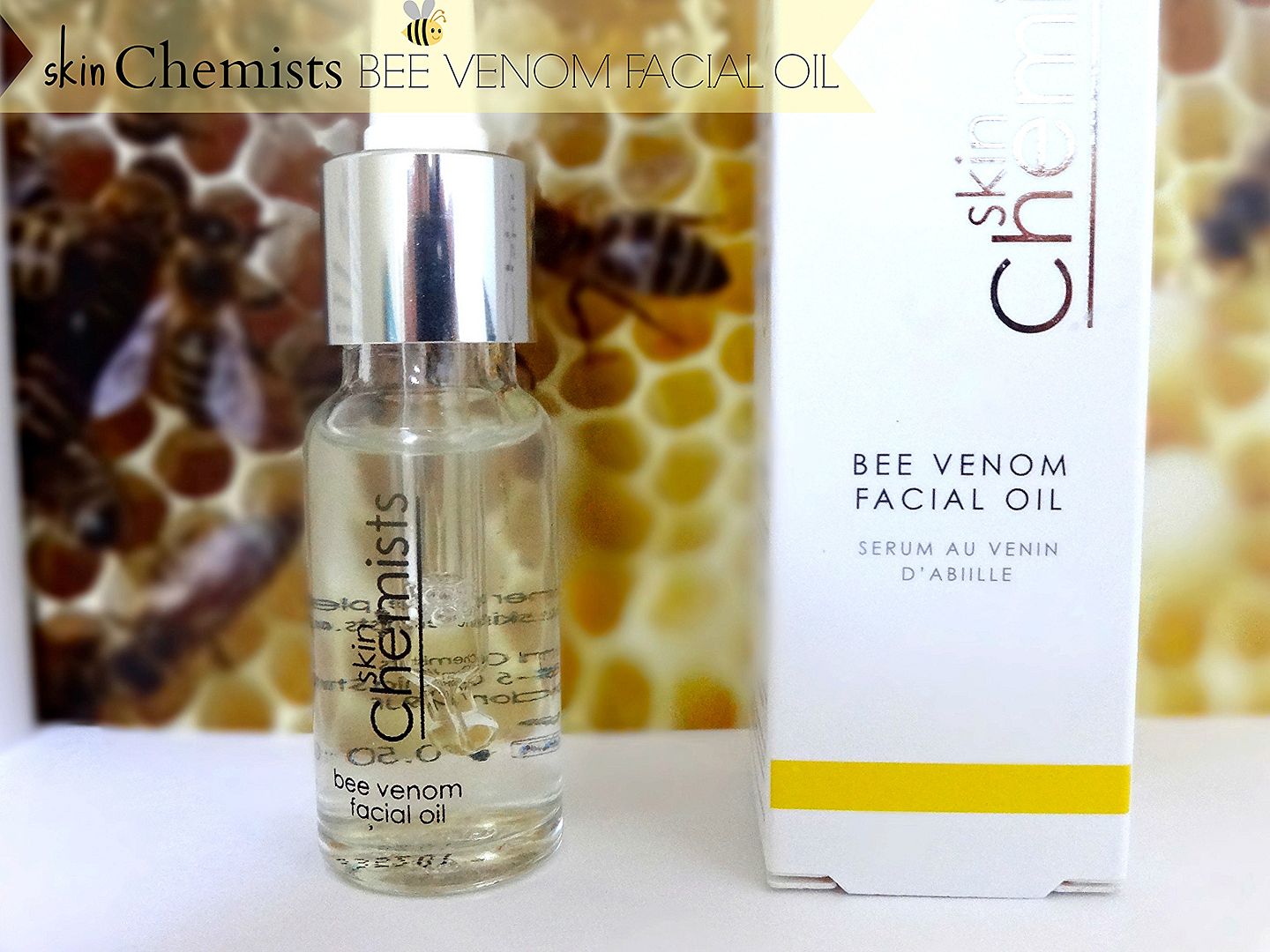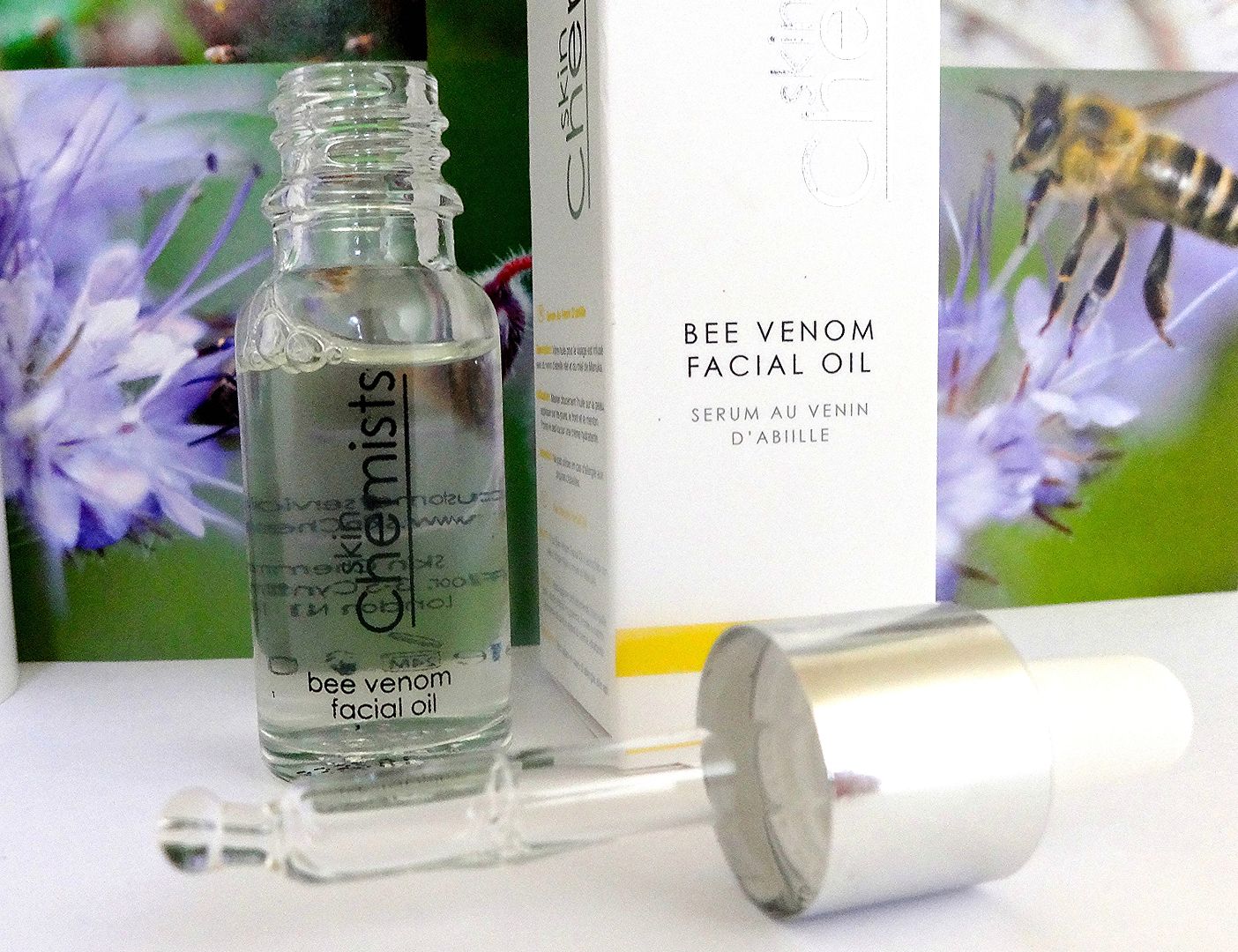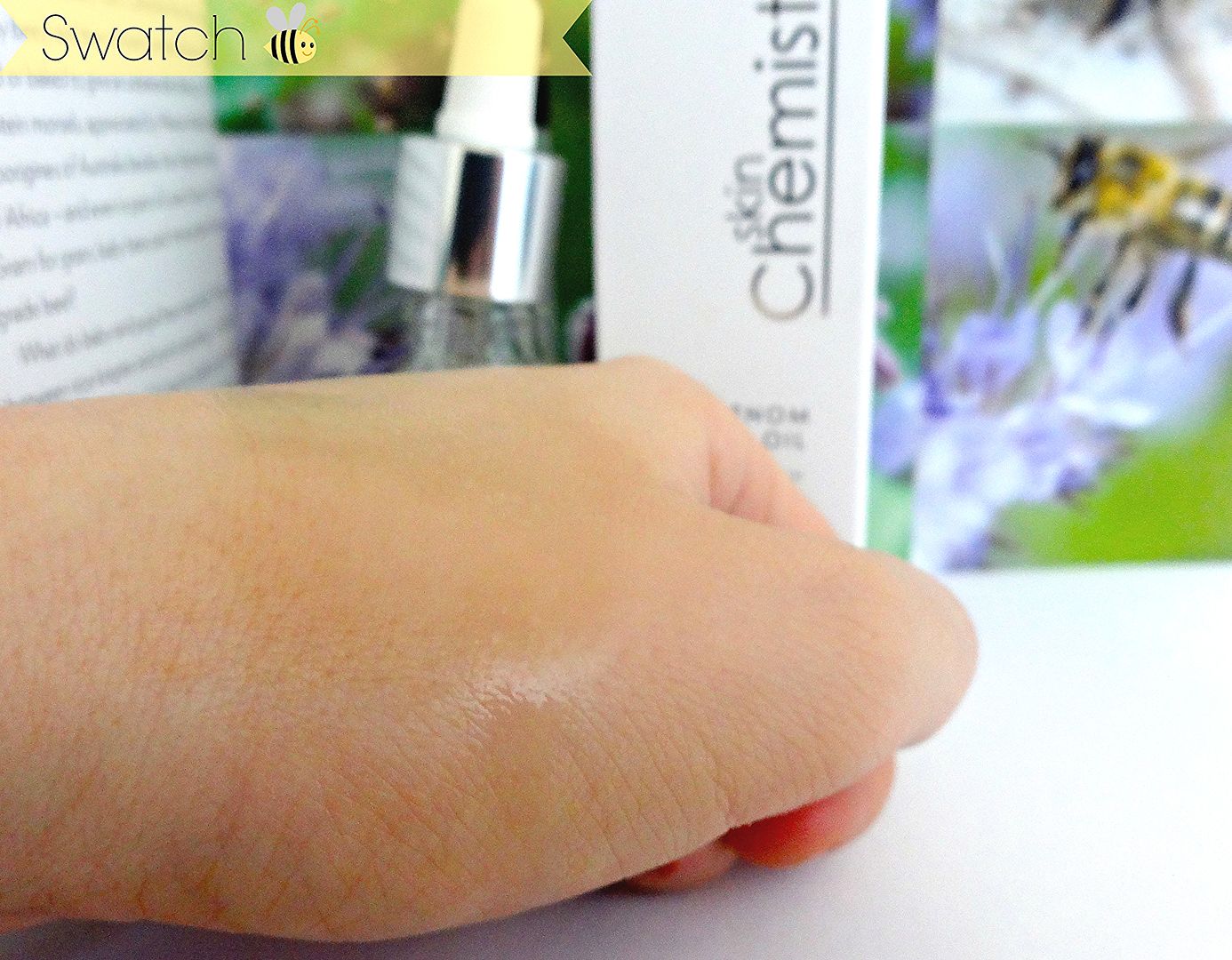 The Review
The key active ingredient "Bee Venom" is responsible for making this super serum such a new and exciting beauty product. It works by smoothing and plumping the skin, which is a result of increased blood circulation. The increased movement of the nutrients within the skins layers, also means that it is fantastic for reducing any pesky fine lines and wrinkles. Working at a spa means that I'm very aware of the huge importance of starting anti ageing at a relatively young age. Your skin starts ageing in your early 20's but it's always a good idea to start preparing your skin, as your skin starts to slow in its natural production of collagen, which is responsible for the plumpness and elasticity of your skin.

Ingredients
Key ingredients include Manuka Honey, which is a super ingredient within my eyes. Honey is one of the most wonderful, nourishing and repairing ingredients to ever be used. Manuka Honey is sometimes used in medical professions to heal and repair the skin, which is fabulous as it's a beautiful natural product. The combination of alpine rose stem cells help to prevent the loss of your skins precious collagen, which therefore helps the skin to keep its vitality. A good way to test your skins elasticity is to lightly pinch the skin on your hands! this shows how quickly your skin bounces back into place due to your natural collagen, but if you don't preserve your skins natural collagen then your renewal cyles starts to slow, and therefore your skin become less taught! I think that a smooth, plump and glowing complexion is on everybody's wish list haha! If that's not enough this serum has a wealth of other ingredients such as Almond and Bassabe Oils. These vital ingredients have a huge range of benefits and are rich in linoelic acids (Vitamin F), and Vitamins A,D and E. Vitamin F is an essential fatty acid which is vital for regeneration and the moisture levels of the skin. Plus it is a powerful anti inflammatory, which means that it is very soothing and can even treat skin allergies. Almond Oil traps the moisture in the skin whilst Vitamin E enhances the absorption process into the skin.

Celebrity Following
Bee Venom has also gained itself royal status with it being a
key product in Camilla Duchess Of Cornwall's pre wedding beauty regime. She then passed her beauty secret to radiant plump skin to Princess Kate who also used it in preperation for her wedding. It's not just the Royal's that can't get enough of this product, but also celebs including, Victoria Beckham, Kate Moss and Naomi Campbell! ...perhaps this is the secret to becoming a Super Model ? haha.
My Thoughts
I have used the Skin Chemists Bee Venom Facial Oil for over two weeks now, and have found it to be really quite impressive. The texture is completely weightless, and sinks into your skin straight away without leaving a layer of residue. I have found my skin to be more hydrated, as recently I have been suffering with dry patches on my nose due to the cold and windy weather we have been having here in the UK. The most noticeable difference has been regarding a few cheeky breakouts I have had due to (lady time) I had two quite painful bumps, and by the next morning the raised area's had completely gone down. I do really like this oil, and think that its definitely going to take the beauty world by storm... but its price does kinda pack a bit of a sting! (excuse the pun haha) at £98.00 it is expensive due to its wealth of powerful ingredients. However, I have luckily managed to get my hands on an ahh mazing discount code for you, which will bring the price down to £29.99
(BEEOIL2014)
Now that's more of a bargain haha! Click
here
to check out the Skin Chemists website!
I hope you have enjoyed this post lovelies, and I would love to know what you think about the latest beauty product on the block! - would you give it a go ?
Please note Bee's are not harmed during the production of this product.