Today's post is going to be all about a recent Juice Cleanse that I decided to try from Soul Mate Food. I have been feeling a bit bleh and uncomfortable in myself for a little while now, and figured that doing a juice cleanse would be a great way to re boot my system. I used to be very sporty when I was younger but my early twenties has left me preferring food to exercises haha. It has been just over a week since I finished my cleanse, and thought it would be a good time to tell you exactly what I thought. It was definitely an experience, but I did enjoy it and think that it would be fantastic as a start to a new health kick, or even to prepare for a special event where you want to loose a few pounds quickly and healthily. I hope you enjoy this review lovelies, and as always I love hearing from you.. so make sure you leave your thoughts and links in the comments section down below. You can also contact me via my social media :)
The 3 day Perfect Cleanse
Each day I started with Hot Water & Lemon :)
1 - Carrot, Apple, Ginger
2 - Aloe, Kale, Apple, Spinach, Lime, Lemon, Celery, Avocado
3 - Lemon, Cinnamon, Chili, Ginger
4 - Blueberry, Blackberry,
Raspberry
, Beetroot, Lemon, Red Currant, Kiwi, Orange
5 - Cucumber, Kale, Broccoli, Celery, Lime, Lemon, Pear, Spinach, Mint
Day 1 - I tried to prepare my body for the cleanse, but I probably didn't do the best job. Normally, I don't get hungry until mid day.. but I was hungry from the minute I woke up on Day 1. I think it might have been slightly psychological, like my brain thought I was going to starve myself,so it was trying to force me to eat. However, I resisted and started making progress with my juices. The next hurdle was lunch time when my boyfriend decided to go to McDonald's!! (I mean really?!) haha.. anyway, again I completely resisted any food and carried on with my juices. The true test come between 4pm-6pm where my mood completely changed, and I started to feel weak, irritated and down. It was hard to watch my boyfriend eating food, but I carried on with my juices. I did battle with quite severe hunger pains throughout the night of Day 1. However, after a while the hunger pains did go, and I went on to have one of the best night sleeps I have had in ages.
Day 2 - Day 2 was a lot more up beat for me, as I had work that day, and felt like the routine of work would help to keep me on track with my juices. I really enjoyed my juices on Day 2 and I only had a few niggling huger pains that were soon put to bed by a cup of herbal tea. However, come 4pm I had a come down again and my mood changed back to being quite irritated and down. The temptation of food was really getting to me on the night of Day 2, and I did have some thoughts about quitting. The thought of quitting then put me into overdrive, and I became very determined to complete the cleanse. Again, I went on to have another amazing nights sleep.
Day 3 - Day 3 was great! and I felt like a detox pro at this point. However, I was quite sad about finishing the three day cleanse because it felt like my body had only just got used to what I was doing to it. In terms of the juices I loved them all apart from Juice 1 which was Carrot and Ginger. I decided to go for the VEG based cleanse, because I didn't want the sugar intake that a fruit based cleanse would give.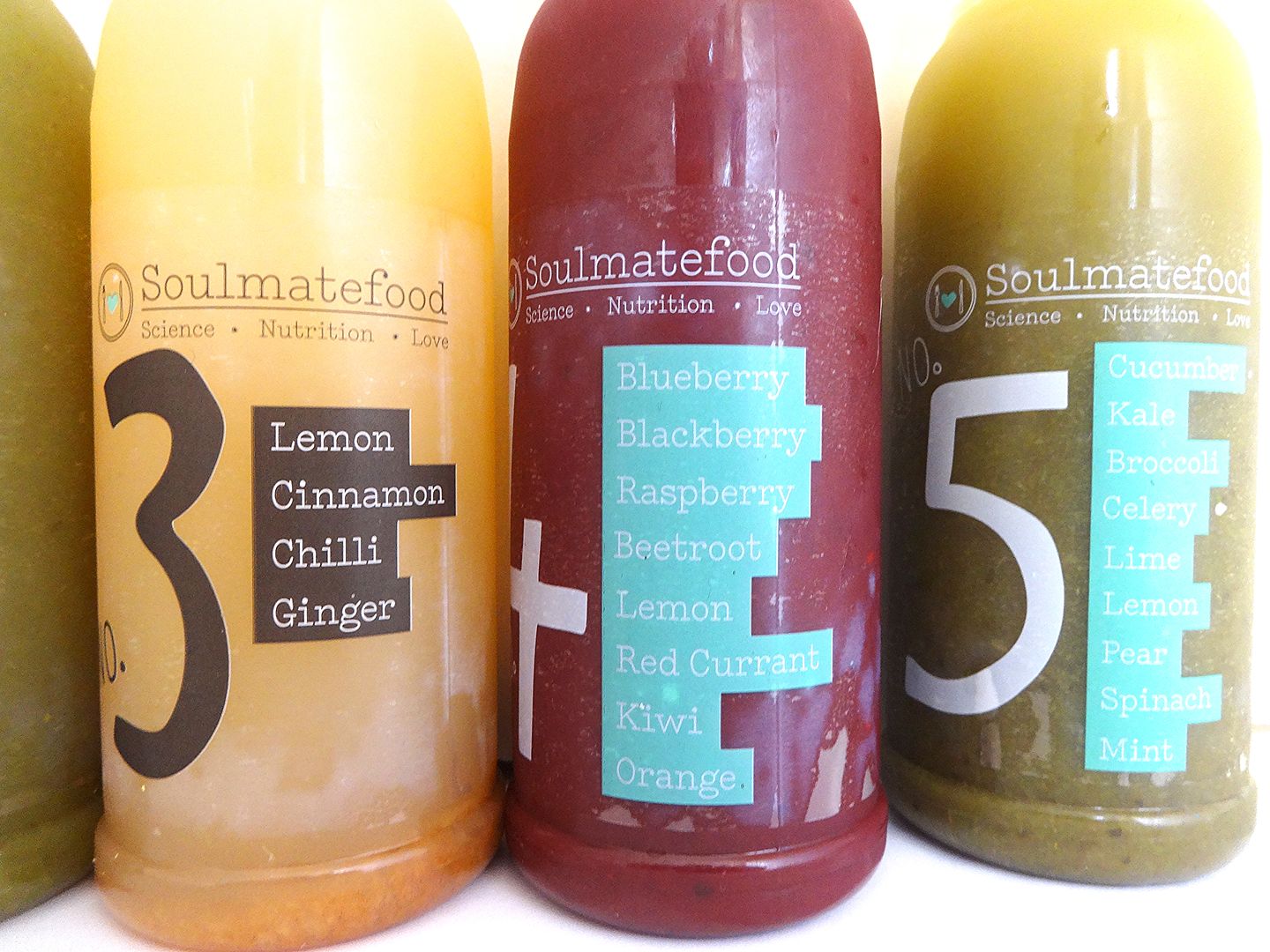 Overall
Overall, there are very visible benefits to juice cleansing. After the cleanse I felt much lighter and lost around 4lbs, I also felt a lot more healthier in general. My skin was glowing without the use or products, which was a nice bonus. I also found that my sleeping pattern was much improved, and I woke up feeling like a different person. There were also some negatives! I didn't like how my mood just changed, and I found it quite hard going from extreme highs to quite bad lows. One minute I loved the cleanse, and the next minute I just wanted stop. It is hard! and a lot harder than I thought it would be. If I could do one thing better I would 100% prepare properly for a few days in advance, as this is something I struggled to do (due to a lack of time)
Would I recommend ?
Yes! Personally, I felt that a lot of the "struggles" with cleansing came down to my personal will power. If you are focused, and want to start a change for the better then detoxing is a great way to do so. I think it would be fantastic for just before an event where you want to feel amazing inside and out. The Veg based cleanse might not be for everyone, but I actually really enjoyed it. The juices don't taste half as bad as you might think! My favourite juices were the Green ones :) and the only one I wasn't fussed on was Juice 1. The price point is high at £195.00, but there are definite benefits to the cleanse. However, it is a lot of money just to pay randomly, and think this would be more suitable to a special occasion. Soulmate occasionaly go on Groupon as well for around £70.00 so its worth keeping an eye out, if your interested. Soulmate has a huge celebrity backing from Pussy Cat Dolls to Footballers! check out their reviews
here -
Finally, I was very happy with the service, and the juices were delivered very promptly making it easy to get straight into the detox. You can also find out more general information about Soulmate
here
:)
Let me know what you think beauties! - Have you or would you try a juice cleanse ?
Love