Hi Lovelies!
Hope you are all having a lovely Sunday! and of course its not just any old Sunday.. It's Mothering Sunday :D so a huge Happy Mother's Day to all the lovely mums out there. I also just wanted to take the opportunity to wish my kind, caring and supportive mum a lovely mother's day. I'm lucky to have such a generous mum that would do absolutely anything for me and my two older sisters! Me and my mum have a fantastic relationship, and with our similar taste in designer goodies, I'm lucky that she always lets me use what I want, and vice versa! My dad is also whisking her away to our place in Spain this week, so I hope she will have a lovely time relaxing. Anyway, lovelies I thought I would post a Current Beauty & Skincare Favourites Post, as it seems like I haven't done one in forever. I think favourites posts are so fun to write, and also fun to read! so I hope you enjoy this relaxed "Sunday" inspired post. I have loads of posts planned for the coming weeks, so make sure you keep checking back... as there could be quite an interesting one for my lovely readers. As always, if you need to contact me for any reason you are more than welcome to contact me via my social media icons, or by leaving your thoughts, questions and links in the comments section down below.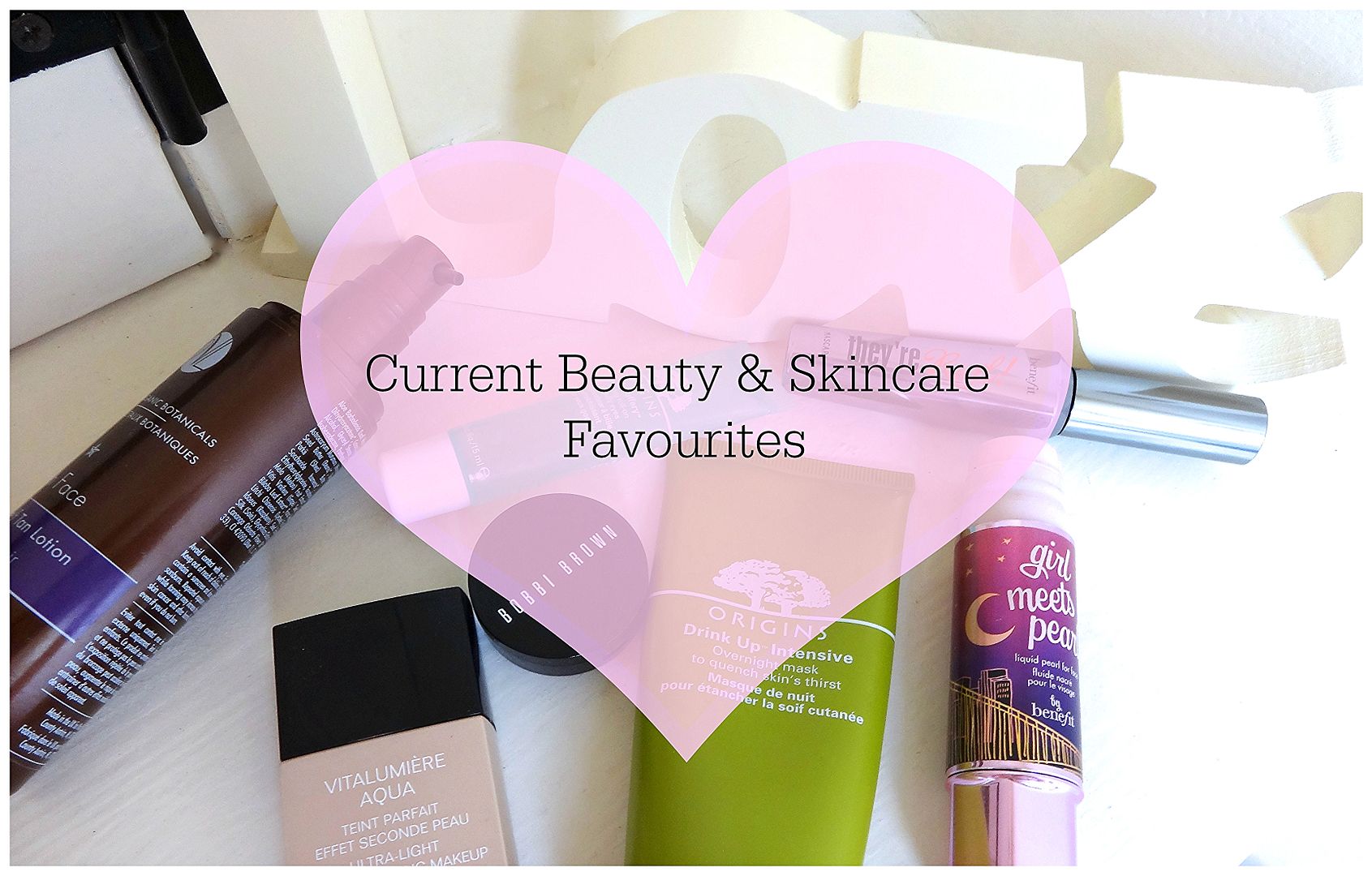 My Current Beauty & Skincare Favourites
Vita Liberata Rich Face Tinted Self Tan Lotion #light
The Vita Liberata Rich Face is a lovely face tan that helps you to achieve a subtle sun kissed glow. With the hope of some nice Spring weather in the UK I decided to make a conscious effort to start adding a glow to my complexion. I have fallen in love with this face tan for so many reasons! but I honestly can't stress enough how moisturising this lotion really is. Vita Liberata use Ultra hydrating Moisture Lock Technology with an array of organic botanical's to create a soothing lotion that adds an instant colour boost to the complexion. However, the colour does continue to develop into a light sun kissed glow throughout the day. Another fantastic thing about this face tan is the fact that it contains Odour Remove, which means that it does not smell in the slightest! I call that a tanning result haha. If you are looking for a streak free and buildable face tan.. then this is definitely worth checking out!
Chanel Vitalumiere Aqua Foundation B30
I pretty much always profess my love for this foundation, and after 8 bottles I'm sure you lovelies will understand its a firm favourite for me haha. I have recently done an updated review, which you can check out
here
.
Origins No Puffery Roll On
My Origins No Puffery Roll On has pretty much been a life savour for me the past few months! I work in an environment where I always need to check a computer screen, and on top of that I'm a blogger and a business student. Half the time my eyes feel tired, puffy and irritated and No Puffery is the only thing that actually really works to help cool and de puff. A lot of eye cooling treatments are only really good for de-puffing, but No Puffery uses Yeast Extract to brighten the look of dark circles as well.
Benefit Girl Meets Pearl Highlighter
I have tried all of the fabulous highlighters from Benefits impressive range, but Girl Meets Pearl is the highlighter that has really impressed me the most. I would describe this as being the baby of Benefit's Moonbeam and Sunbeam, as it combines both Gold and Pink pigments. I much prefer to work with liquid highlighters, as I feel they look more natural. I sometimes mix a hint of this with my foundation if I'm looking for a little extra luminosity! and I definitely think this would suit a lot of skin tones.
Benefit They're Real
I tend to jump from this to my Chanel Le Volume Mascara, but the past few weeks this has been my favourite. I'm not on my fourth tube, and just feel this is a great mascara for spring! it really helps to awaken the look of my eye by giving my eyes a doll like appearance (but not in a scary doll way haha)
Origins Drink Up Intensive Overnight Mask
This mask has definitely become one of those products you just cant praise enough.. kinda like my Vitalumiere Aqua haha! I love the way this mask makes my skin feel smoother and hydrated after using it. The mask builds a reservoir of moisture overnight, so regardless of how busy you are going to be the next day you can know that your skin wont suffer. If I have had a cheeky drink (which isn't often) then I always apply this after, as drinking can seriously dehydrate your skin and I know this lovely mask will add all the moisture I need back into my skin
BOBBI BROWN Corrector #light/medium bisque
After my up and down relationship with Bobbi Brown products, I have finally found something that I can't be without. The BB Corrector is absolutely fabulous for correcting any pesky discolouration, but the most impressive part of this product is its amazing concealing properties. I do love the BB Creamy Concealer, but after using this I find half the time I don't even need it. I will definitely be re-purchasing this little lovely, and would definitely recommend it for anyone looking to cover up any discolouration.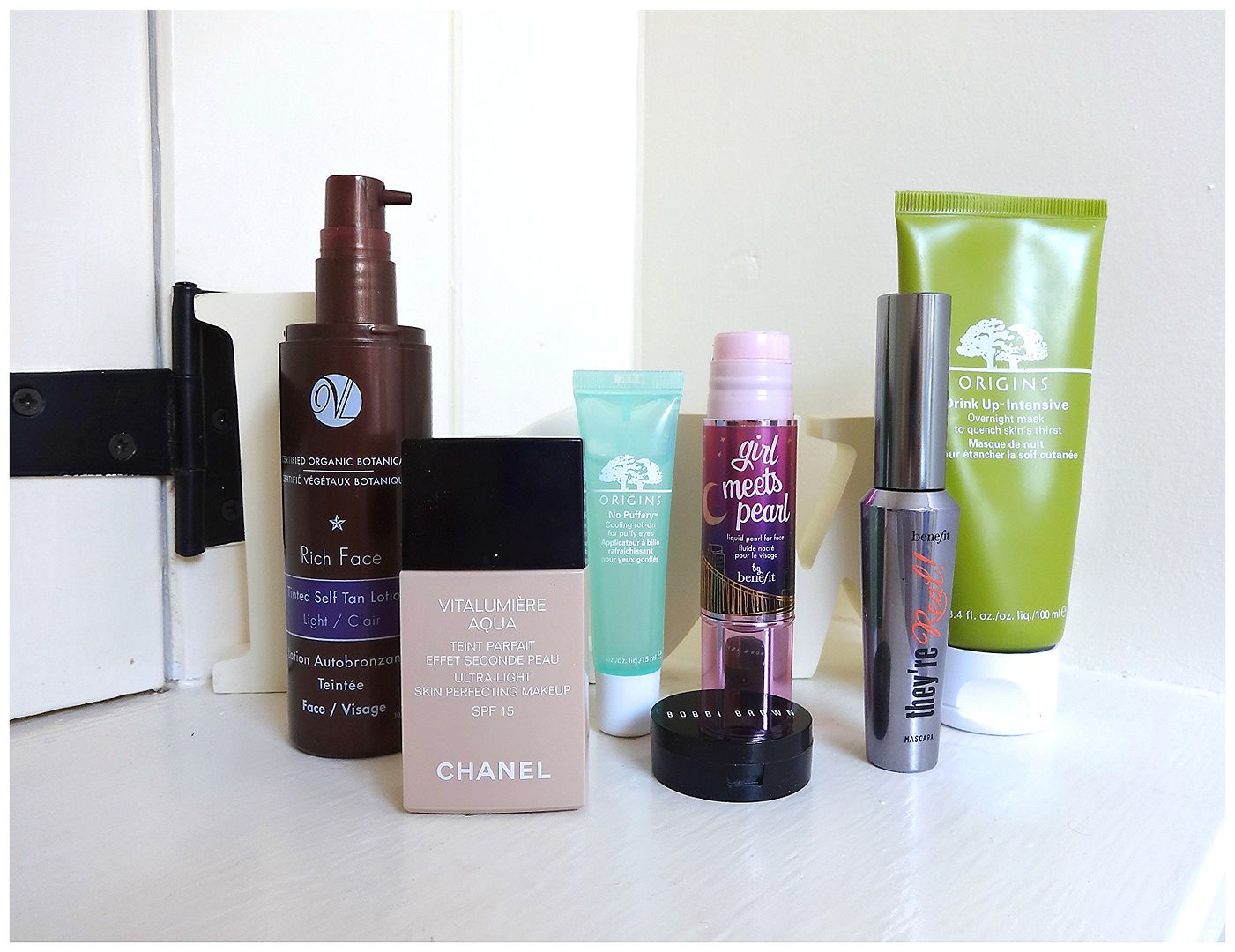 I hope you have enjoyed today's post lovelies, and I would love to know if you plan on trying or have already tried any of the products featured in this post. I really do love hearing from you, and I'm sure I'm not alone in saying that receiving a comment notification in your inbox is one of the best feelings ever for a blogger!
PS I am now offering advertising from just £3 a month, So if you are interested make sure you check out my "advertising tab" :)
Lots of Love