Hope you are all doing really well, and that you are enjoying the week so far? I have been a busy bee again, as I'm preparing to start back my studying, after taking a break for a month. Today's post is going to be back to skincare! and you know how much I love my skincare haha. I have been enjoying these two products for quite a while now, but I wanted to make sure I had given them both a proper test drive before reviewing them on my blog. I'm sure most of you are familiar with the brand "Balance Me" who are well known for their passionate approach to natural skincare. The thing I love about Balance Me is the way that they create their products to be so luxurious, but at a much more affordable price in comparison to other luxury skincare brands. The two products I have been testing recently are the Radiance Facial Oil and the (moisturiser) I have previously used the eye cream and lip balm, which are also fantastic. Balance Me have also won a wide range of awards for their skincare, so if you fancy checking that out just click here. I hope you enjoy this post lovelies, and as always don't forget to leave your thoughts and links in the comments section down below. You can also contact me via my social media icons located just to the right hand side :)
Moisture Rich Face Cream
For quite a while I starved my skin of nourishing products, as I was convinced that if I used thicker products that my t-zone would become oily ( I was so wrong ) by starving your skin of vital nourishing ingredients, you can actually make your skin more combination/oily than if you were to just use a normal moisturising cream. The Moisture Rich Face Cream is absolutely beautiful, and it makes my skin feel so comfortable, nourished and bright. I also love the lightly floral scent, which makes it even nicer to use! some of the key ingredients Artic cloudberry (anti oxidant) and a selection of exquisite rose oils that leave the skin smooth and supple. The cream is quite thick, but is spreads evenly on the skin leaving a lovely silky soft base for your makeup. I'm fine with thick creams as long as they disappear relatively quickly without leaving any residue, and this cream does exactly that. I have been loving this cream for the transition from Winter to Spring, as it has kept my skin intensely hydrated throughout the varying weather we have had in the UK .. one minute its floods.. one minute its sunny haha! - I would recommend this for normal, combination and dry skin types, but if you are quite oily I would opt for the Balancing option, which I have previously used and liked too.
Described as being Highly emollient yet super-absorbent this miracle oil has firmly embedded itself in my daily skincare routine. Key ingredients include Amazonian buriti nut oil, Roman chamomile, yarrow and benxoin which help to feed the skin with a replenishing blend of skin boosting and smoothing ingredients. If your skin is quite troublesome then the use of oil on oil is actually really balancing (it took me ages to get my head around this) but after trying it for myself, I must admit its true. The radiance facial oil is designed to be an extra boost of hydration, which can be applied before your day/night moisturiser or as a nourishing treatment by itself. Within a week I noticed my skin was a lot more even, smooth and brighter looking. It also sinks in really quickly, and I actually struggled to get a good swatch of it, as it starts sinking in straight away. The scent is very sophisticated and really quite relaxing, which makes it lovely to use as an overnight treatment, as well as an everyday boost.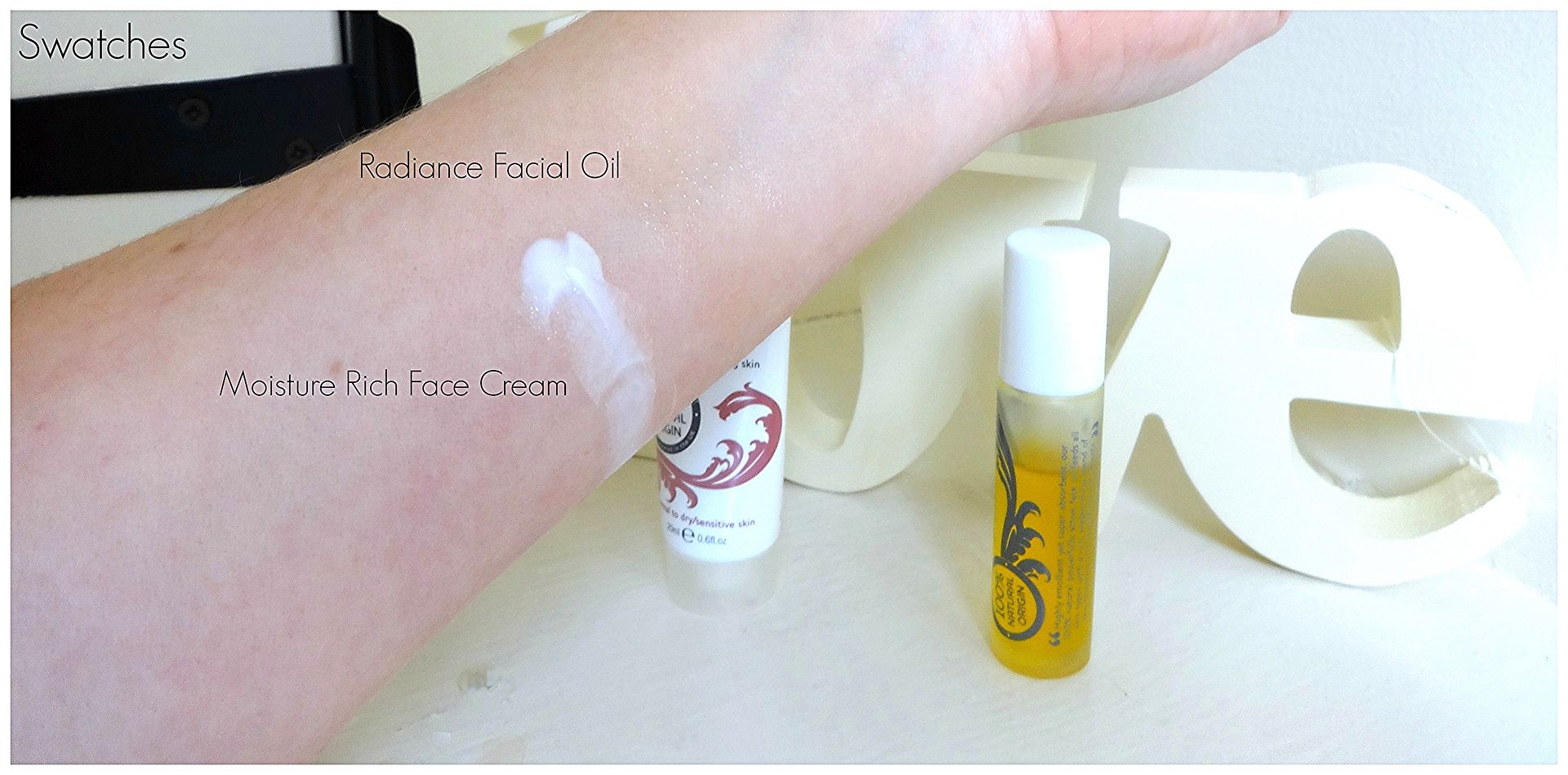 Overall
Balance me has proven itself to be a very impressive brand, as it offers the same high quality and luxury formulations of brands that cost over £30.00 per product. Balance me also offer three different sizes per product, which is great as obviously that alters the price you pay :) - I have really enjoyed using the two products mentioned in this post, and I'm pretty excited to try some more products from the brand.

I would love to know what you thought of this post lovelies! and if you have any recommendations for me then don't forget to leave them in the comments section down below.
Check out the Balance Me website
here

Love