Hi Lovelies!
I hope you are doing well! I am finally back to my normal happy self as all the problems I have been having are slowly getting resolved. I actually feel so proud that I have come out of the last few weeks with such a positive mind set. I also think this little bit of sunshine we are having in the UK has helped to make me feel a little more chirpy haha. It's also the first time I have been able to drive home with my roof off on my car since I got it last September, so that was pretty fun too. Anyway, I have decided to do a face of the day post for you lovelies, as I haven't done one in so long! I feel like I'm little miss reviewer haha. I'm not actually doing or going anywhere that exciting today apart from food shopping at Sainsbury's, so I haven't made too much effort with my hair or outfit. However, I fancied showing you the kind of makeup look I'm going for at the moment, which is typically natural on the eye and striking on the lip. I actually used my Ipad to take these pictures today, as my camera was in the car (naughty blogger) but I hope they are okay enough to give you the general gist of today's look. I hope you will enjoy today's more relaxed and chatty post, and if you would like to see more then make sure you let me know in the comments section down below.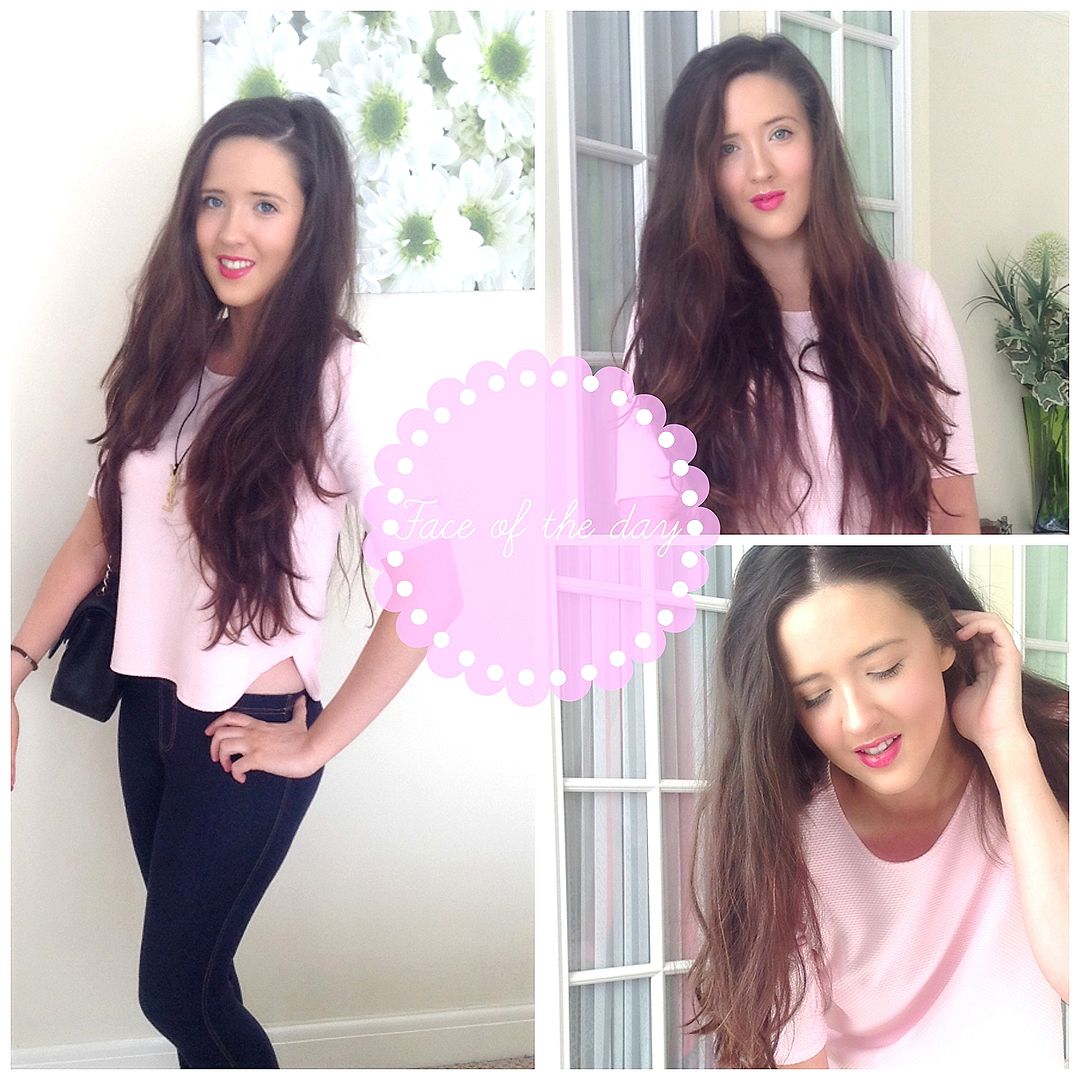 Makeup
Firstly I applied my new foundation
L'Oreal True Match W3
with my Real Techniques expert face brush. I then applied my
Benefit Erase Paste #1
concealer under my eye are to create a bright and dark circle free look. To give my complexion a little extra oomph I used my
NARS Laguna Bronzer
to very lightly contour my face, as well as using my
Benefit Watts Up Highlighter
on the high points of my face to help give my complexion a glowy appearance. The L'Oreal True Match Foundation is fantastic, but its a little more matte than I'm used to, so I always make sure I highlight when using it. On my cheeks I added some
Benefit Sugarbomb Blush
, as this blush just looks amazing with everything. Moving onto my eyes I kept it very simple with just a few flicks of
Benefit's They're Real Mascara
, which is definitely one of my favourites and I think I might even be just be starting my forth tube today. I didn't do much with my brows today apart from using the gel from my
Benefit Brow Zings
to just tidy them up. On my lips I used my new
Revlon Colorburst Matte Lipbalm in the shade
Unapologetic
which is a striking Coral/Pink even though it looks like a true Pink in the pictures (full review coming soon) then to finish off my look I used my
Chanel Loose Powder
to set my makeup for the day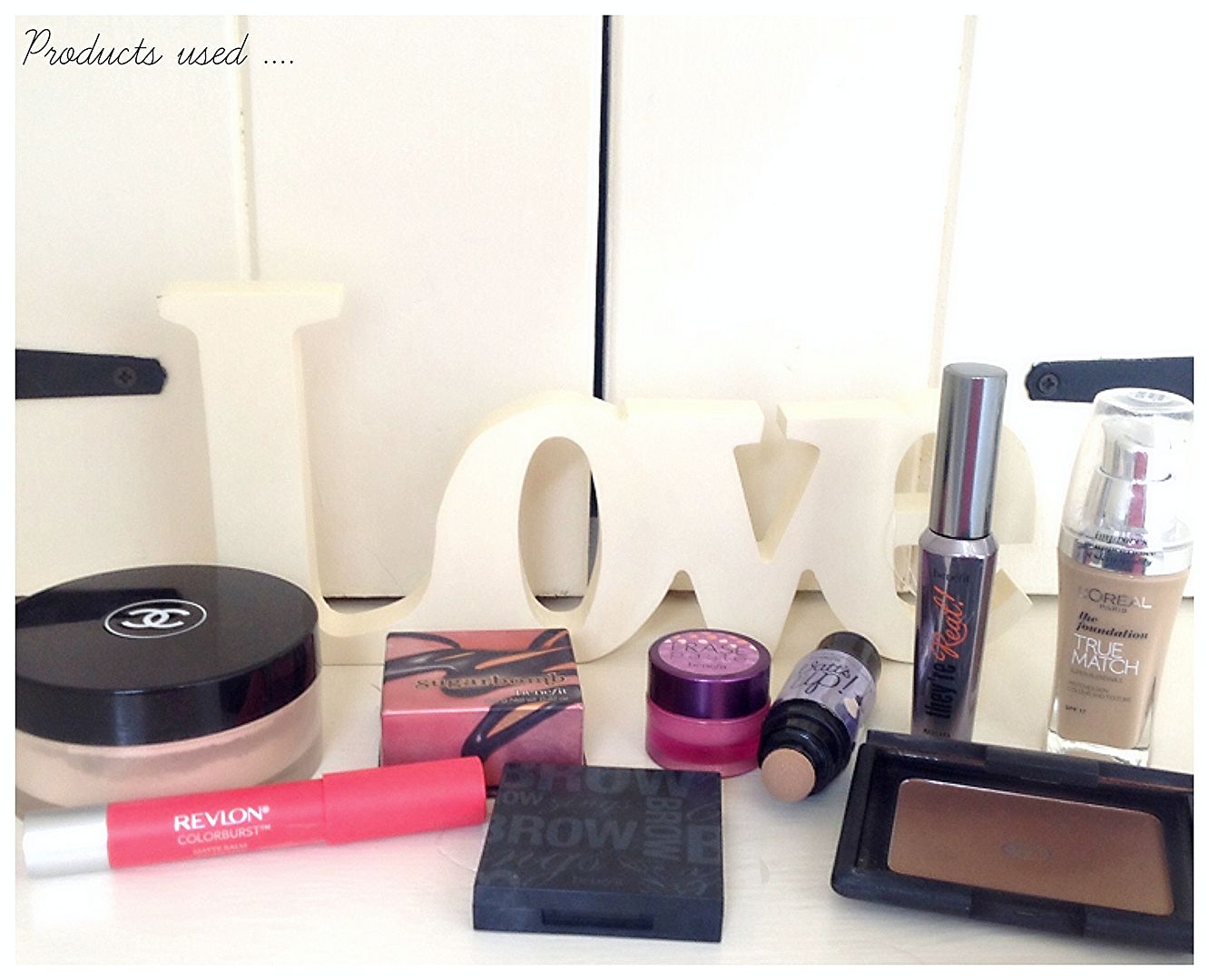 After writing this post its safe to say I'm having quite a Benefit Makeup Day haha! I hope you have enjoyed this post lovelies! I am actually in the process of planning some exciting changes for my blog.. so make sure you keep checking back to see how its progressing. I absolutely love hearing from you, and each comment sticks a smile on my face from ear to ear!
Take Care!