Hi Lovelies!
Hope you are all doing really well? I have had my blood tests done today, after feeling unwell and not my usual self. I finally decided to go to the doctors and do something about it last week, so I'm hoping that they can figure out if anything is wrong. The nurse told me my blood pressure is tracking significantly lower than it should be, so now I just have to wait for my test results on Friday. Anyway lovelies! enough of my doom and gloom haha, as I have a pretty exciting post for you tonight. I have previously worked with the ever so lovely Laurens Way Team, and when they offered me this amazing opportunity I jumped at it! especially as one of my lovely readers could be in with the chance of winning this amazing beauty filled hamper. The hamper is filled with everything you need to look fabulous even before Summer has arrived. I recently reviewed the gorgeous New LW Darker than Dark Glam Tan, which is ahh mazing and also included within the hamper. To enter its really simple and all you need to do is follow the Raffle copter instructions below. I hope you enjoy this post lovelies, and as always don't hesitate to contact me via my Social Media Icons, or via my comments box down below. I love hearing from all my lovely readers, and feel free to leave your links for me to read later on tonight after the #bbloggers chat!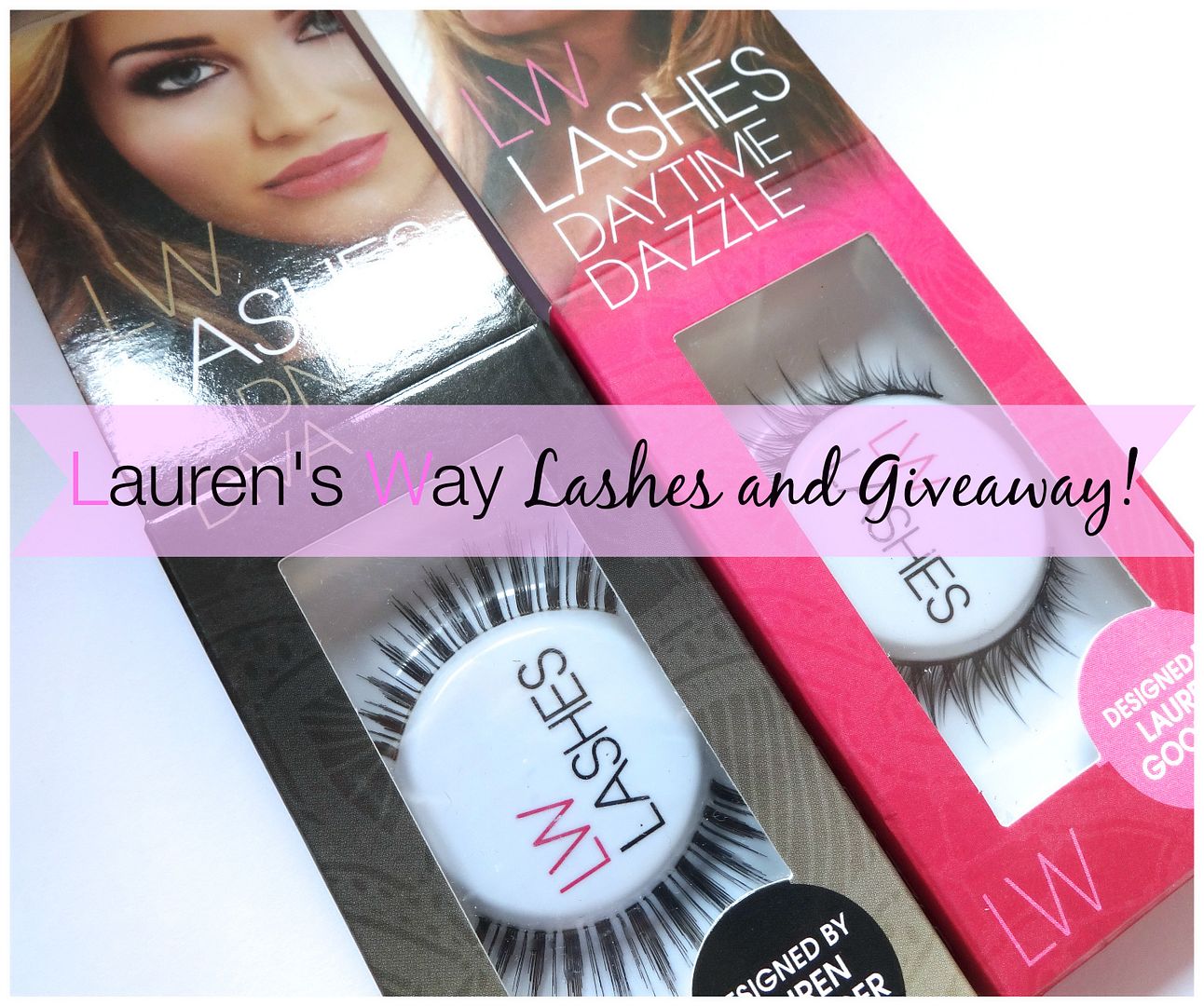 Initial Thoughts Review
After being so impressed with the Laurens Way Darker Than Dark Glam Tan
(review here)
I was so excited to get involved with this great opportunity. The lovely LW Team sent me two sets of Lauren's Lashes "Midnight Diva" and "Daytime Dazzle" before I talk about them a little more I just wanted to let you lovelies know that I haven't tried them yet, as I'm not feeling my best, and would much rather show you them when I'm wearing them for a special occasion. The Daytime Dazzle lashes look absolutely beautiful, and will definitely create a fun, flirty and fluttery effect to your natural lashes. I also think they look quite natural, and can see them blending in and not looking "fake" for the daytime. I can definitely imagine wearing these to a special lunch or perhaps a cheeky shopping trip to London (which I have planned soon yay) Moving onto the Midnight Diva lashes, I think these definitely look more striking and suited to an evening event. However, they are still sophisticated and I think will give the eye a more "sexy" kind of look, which is perfect for partying! The lashes come in a very sturdy plastic case, which I would definitely consider keeping to store future lashes. The price of the lashes is £6.95 which is a little bit more expensive than eyelure lashes. I haven't personally tried them yet, but I have seen loads of fantastic reviews saying that they are the most comfortable and natural looking lashes that they have tried, so I'm excited to put them on for you lovelies soon.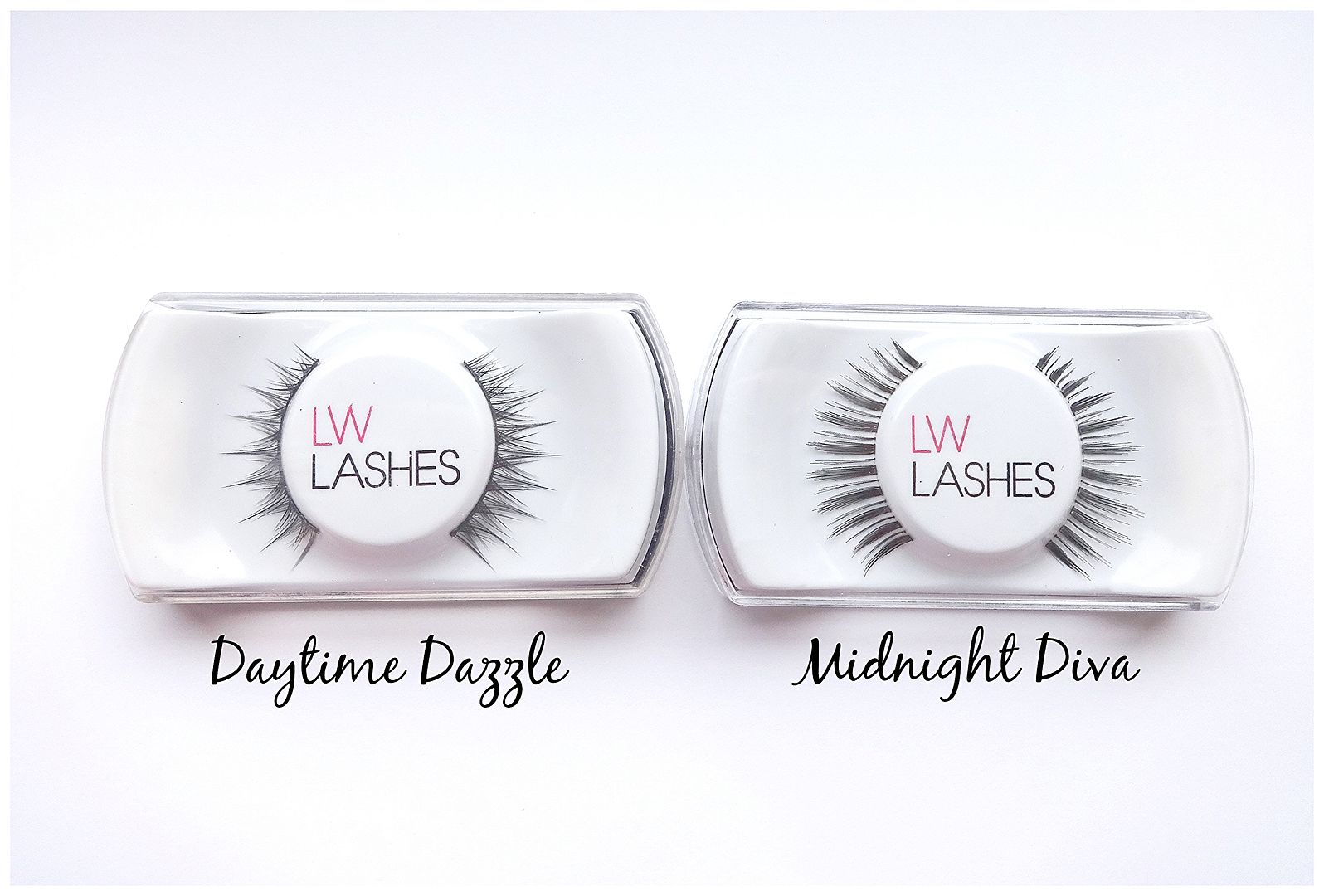 The Giveaway
The Prize
Here's what's included for one lucky winner:
Rules
Follow Lauren's Way on Twitter
Follow my blog

"The Jewel Beauty"

Via GFC
Follow

"The Jewel Beauty"

Twitter
There are also other ways to increase your chances of winning on the Rafflecopter widget :)
Good Luck Lovelies! - I just wanted to say a huge welcome to anyone visiting me from tonight's #bbloggers chat & feel free to leave your comments/links down below :)
Lots of love