Hi Lovelies!
Hope you are doing really well ? I just wanted to take a moment to thank you all for the amazing response to my "Breast Scare" and "New Job" post down below. I'm quite a shy person at times, and found it really hard to talk about, and I think I only shared it with about six people. I was a little scared about posting it, but I have had so much positivity and love from the post.. which has made it totally worth while. If I can encourage just a few of you to check more often, then I feel like I have done something useful with my experience. It was my birthday on the 1st May, and to tell you the truth I just wasn't bothered about gifts, or planning anything special... at that time I just wanted a good set of results. I have to admit getting my good results was by far the best birthday present I could of had. My family and boyfriend were super lovely though and spoilt me, so I might post about that soon if you would like to see a birthday haul. The other day my boyfriend took me shopping to Bullring shopping centre in Birmingham, as a treat to celebrate me getting my new job. I can't even describe how excited I'm feeling about my new job as a "Digital Marketing Assistant" in one of the UK's best hotels. Anyway.. before I start rambling haha! I stopped by Jo Malone, and picked up one of their Limited Edition colognes "Silk Blossom" I have previously tried their "Bluebell" candle, and the lovely Sophia Meola treated me to a fabulous Jo Malone Gift Set, which I will be talking about very soon. I think Jo Malone is a very luxurious brand, that I like to keep for special occasions. I hope you enjoy today's post lovelies, and if you would like to get in contact then don't hesitate to get in touch via my social media icons. I would also love to hear your thoughts about this post in the comments section down below.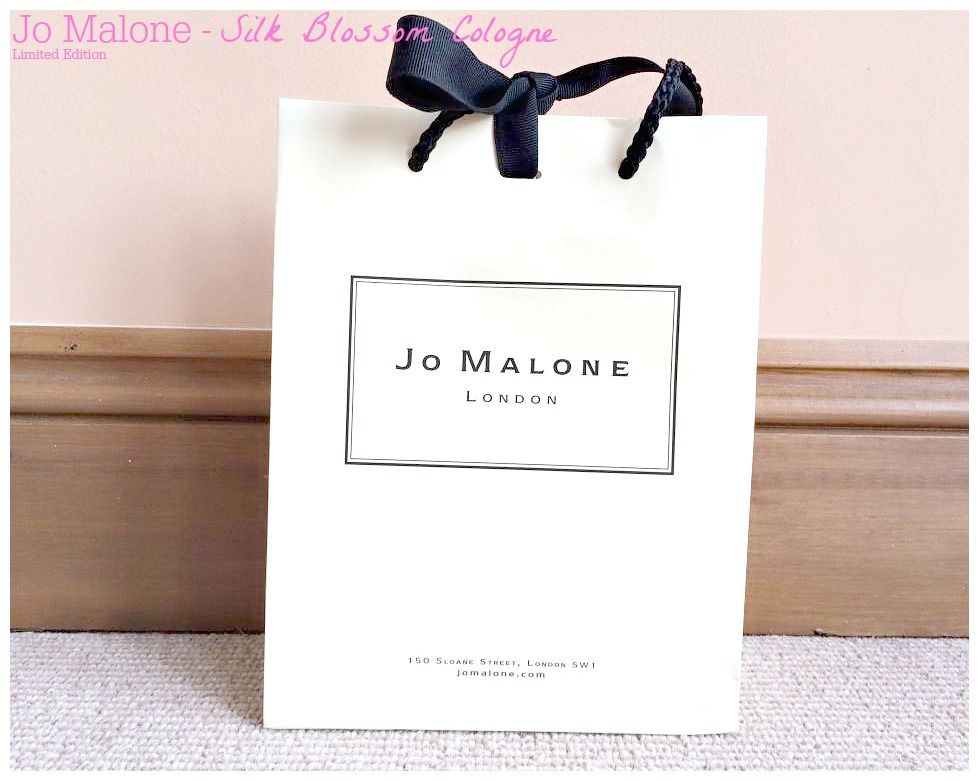 Jo Malone Silk Blossom Cologne 30ml
Jo Malone describes Silk Blossom as being Nature's blooms as their most tempting. The nectarous, Pink-fringed pompoms of Silk Blossom. Irresistible to hummingbirds and butterflies. Apricot-fresh with a touch of spice. Airy with clouds of powder-soft heliotrope, nestling on a bed of moss. Fruit and enticing. Wow after reading that it actually made me feel like I was dreaming! and yes I can confirm that "Silk Blossom" is just as dreamy as it sounds. I always purchase a 30ml in my perfumes, as I travel a lot and find it a lot easier to travel with 30ml than a bigger size. I'm not the biggest perfume lover, and can be quite picky with my scents..which is another reason why 30ml is usually better for me. If I love the perfume then I usually order a full size for my dressing table, once I know I like it enough.
I purchased this on a bit of whim, after seeing it on the Jo Malone the website the night before. I must admit I made the right decision, and can't get enough of it. It's one of those fruity.. but not too fruity.. Floral... but not too floral (I'm sure you get the drift) it even has a touch of spice if you like something a little warmer. I can genuinely see this appealing to pretty much everyone, as its such a nice light fragrance perfect for the Spring and Summer months. The 30ml bottle costs £41.00 and the larger 100ml costs £82.00 it is expensive, but I would definitely say its a luxury high end treat! The perfume came beautifully packaged (free of charge) and the packaging is very pretty and delicate. Looking back, I wish I had got the larger bottle and I might even be tempted to purchase it as its Limited Edition.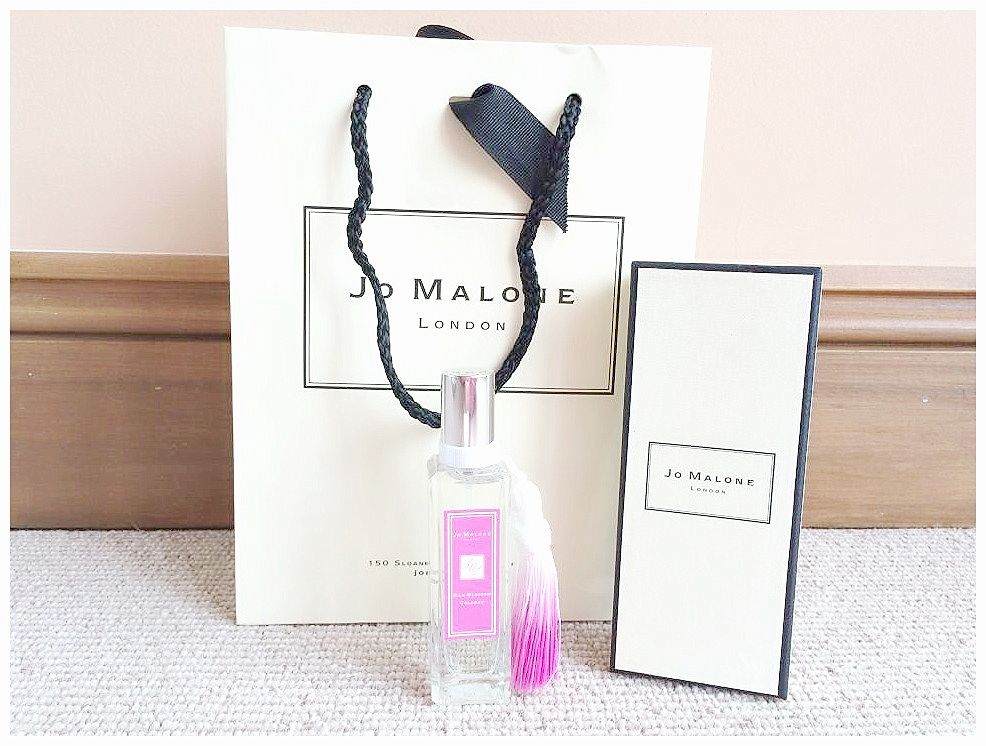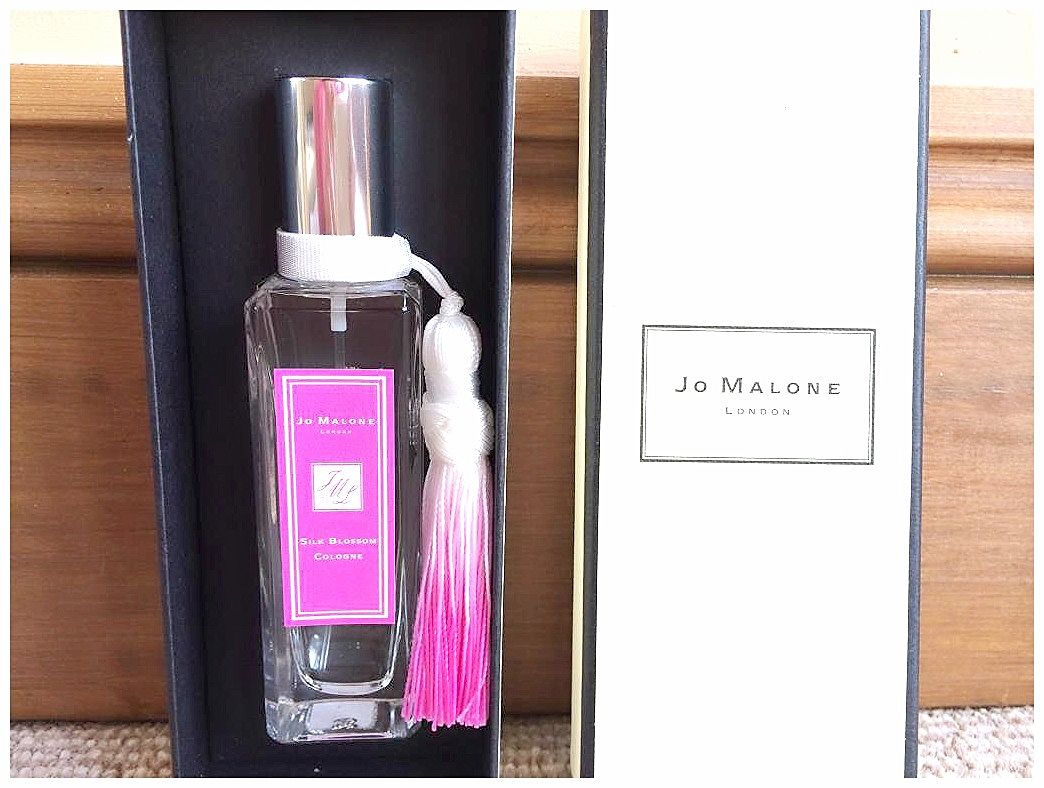 Overall
This is the first Jo Malone fragrance I have tried, and it definitely won't be my last. I'm already excited to start using the products from the gift set Sophia very kindly got me for my birthday. I hope you enjoyed this fragrance post, and it would be great to hear from you lovelies in the comments section down below.
Lots of love